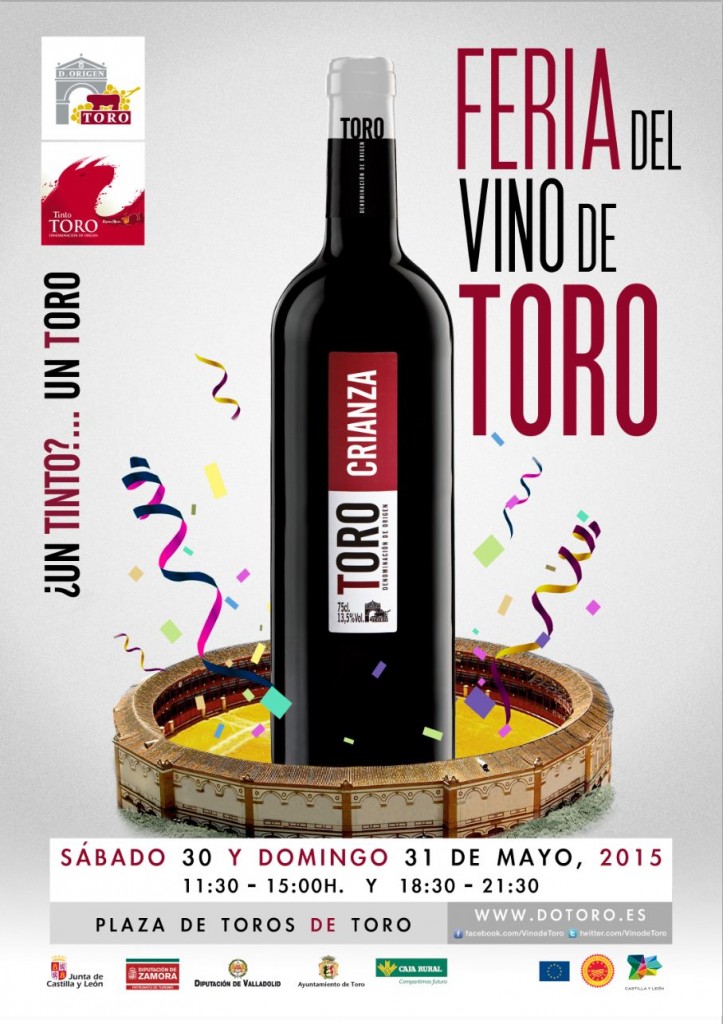 This time we go to Toro while there is in town the Wine Fair of Toro.
We think that visiting a town while there is a fair is an experience that we do not want to miss.
There we can drink 5 at least different wines to choose from at least the 20 most representative wineries of Toro DO. The fair takes place at the Plaza de Toros of Toro which is very original. None of us will forget this peculiar bull fighting Plaza.
The fair closes at 15 hours on the midday. And what we will do on that time is to go to have tapas and wines on some of the mnost charactheristic bars and mesones of the town.
On the asfternoon we will make a guided visit of the city that it will take at least 1,30h hours. If we have time and energy we might go again to the wine fair or to the museum of Wine that is only 5 miles from Toro.
From there we will go back to Madrid after having done the things we like best. That is to drink good wines while they tell us nice stories.
This is the program
10 h Depart from Madrid Plaza del Conde de Casal (Hotel Claridge Cafeteria).
13 h Visit of Toro Wine fair. Tasting at least of 5 of their wines out of the 20 wineries of Toro Wine Fair.
15 h Lunch of tapas and wines in Toro
16,30 h Guided visit of Toro.
18,30 h Depart to Madrid.
20,30 h Arrival to Madrid, Plaza del Conde de Casal.