To pay, you can do it with a transfer with a previous email to igsegma@gmail.com, or calling to 630 099 630. There are discounts for groups of 4 or more calling to 630 099 630. To make your reserve click in here
Bodegas Finca La Estacada: We have been there a couple of months ago. There are 50 miles from Madrid. We were then quite a numerous group and we had much fun. We are repeating this Saturday. We get to there by Valencia road.
Every morning I wake up listening to Onda Cero Broadcast, and I hear a commercial proposing going to this winery. Once you have gone you do not get disappointed. They have a very complete wine tourism proposal. We will taste there two of their wines.
Then we will go to a restaurant in Tarancón in which you can have a gorgeus lunch, for just 13,5 euros.
As we finish our lunch we will go to visit the roman ruins  og Segóbriga. In there we have roman rests in very good shape only 60 mails from Madrid. We will go afterwards to Uclés Monastery. It is a beautifyul monastery with an amazing hisotery behind.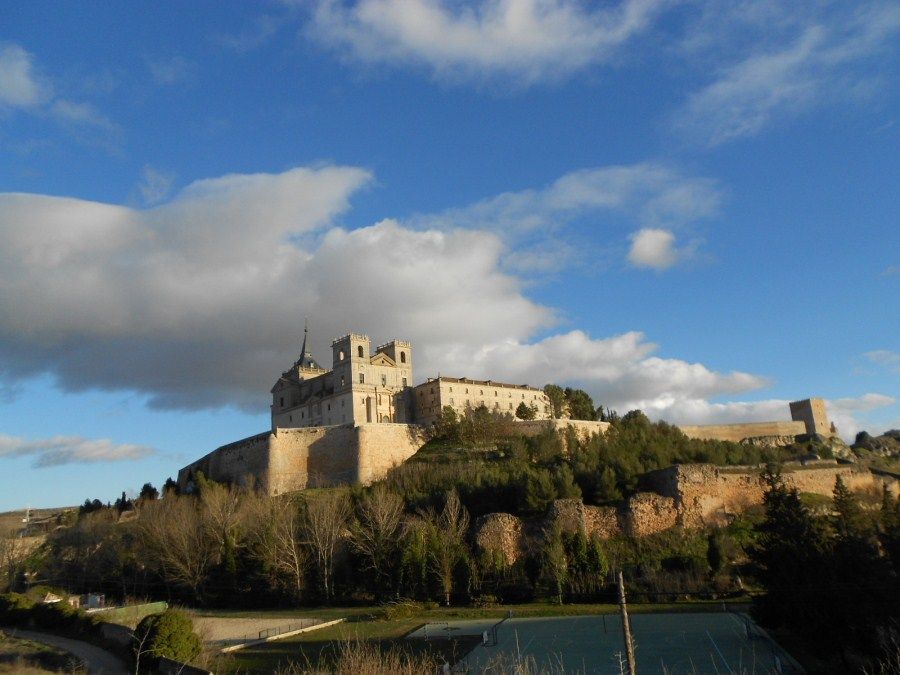 Come if you want to have an unique experience.
The program would be:
10,45 h Departure from Madrid (Plaza del Conde de Casal in front of Claridge Hotel)
12h Visit to Finca La Estacada (Tarancón) and tasting of 2 wines.
14,15 h Arrival to Tarancón (a 13,5 euros menu, not included in the price of the trip)
15,45h-17 h Guided visit to Segóbriga.
17 h-17,25h Segóbriga-Ucles Monastery
17,25h-18,30h Visit to Ucles Monastery.
18,30 Departure to Madrid
19,45 h Arrival to Madrid. (Plaza del Conde de Casal in front of Claridge Hotel)
Es esta una jornada muy especial que espero que lo que vengáis disfrutéis tanto como yo.
Os espero.
To pay, you can do it with a transfer with a previous email to igsegma@gmail.com, or calling to 630 099 630. There are discounts for groups of 4 or more calling to 630 099 630. To make your reserve click in here
This trip in Spanish: El Winebus en Bodegas Finca La Estacada y el Monasterio de Uclés el sábado 2 de Marzo