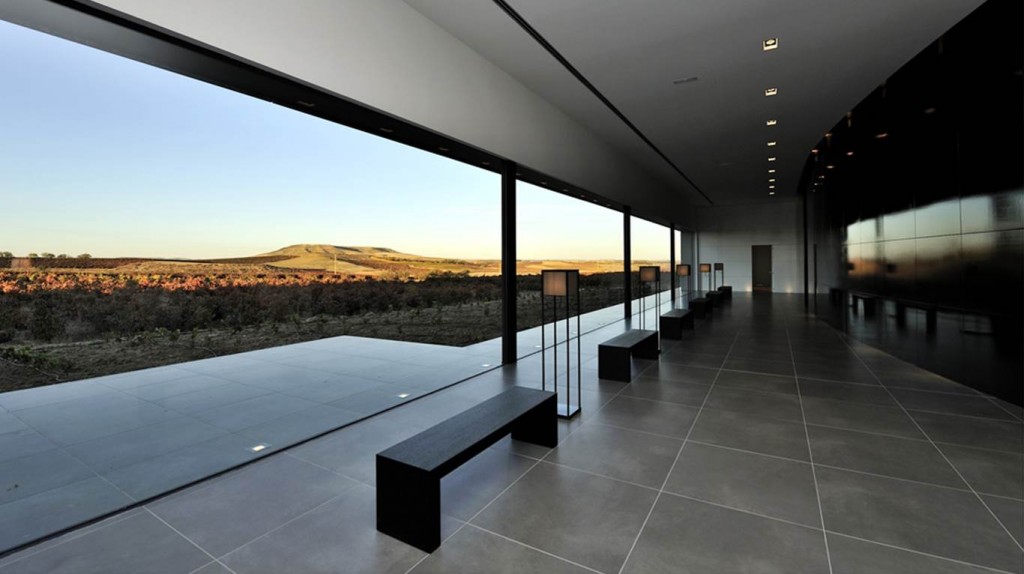 This time we are going with the winebus to Pago de los Capellanes, in Pedrosa de Duero, so named because the Chaplains offered masses and prayers in exchange for small plots of land.
The winery is a new-style winery. It was built in 1996, and it is part of the natural landscape that surrounds it. If you visit their website you will see a very spectacular presentation. They only work with Tempranillo. On this winery we will taste 2 of their wines.
From there we will go to Roa de Duero to eat at one of the most recommended restaurants to eat a menu of 24 euros per person. Roa de Duero is the place where the DO office of Ribera del Duero is located.
Then we will go to Peñafiel where we will visit the Wine Museum and the Castle of Peñafiel. We will then go back to Madrid after having done many, many things.
I am sure that if this is your first time in going to Peñafiel you will be compelled to go back very soon. The first thing that knocks you as you arrive is the image of the castle. The blow is so strong that is like you were in the middle age movie. We will visit their wine museum, wonderfully decorated, and a guided tour of the castle where you will know its history and other details that will make this trip something unforgettable.
As we end the visit we will go back to Madrid.
 This is the program
 9,45 h Departure from Madrid (Plaza del Conde de Casal, in front of the Claridge Hotel)
 12 h Visit to Pago de los Capellanes and tasting of 2 of their wines.
 14 h End of the visit
 14.15 Lunch at Roa de Duero (No more than 24 euros) (not included in the price of the tour)
 16 h Guided visit to the Peñafiel Wine Museum and Peñafiel Castle
 17,45 h End of the guided visit and departure to Madrid.
 19,45 h Arrival in Madrid. (Plaza del Conde de Casal, in front of Hotel Claridge)
To pay, you can do it with a transfer with a previous email to igsegma@gmail.com, or calling to 630 099 630. There are discounts for groups of 4 or more calling to 630 099 630. To make your reserve click in here