To pay, you can do it with a transfer with a previous email to igsegma@gmail.com , or calling to 630 099 630. There are discounts for groups (4 persons or more) Call to 630 099 630
We are going again to El Lagar de isilla. We will have the opportunity to know very well the winery through the visit, and, at the end, taste 3 wines El Vino tinto El Lagar de Isilla joven, Vino tinto El lagar de Isilla Roble 5 meses en barrica y Vino tinto El Lagar de Isilla Crianza
It is one of the most representative and traditional wineries throughout the Burgos region. The vineyards are located on the villages of La Vid and San Juan del Monte, at 828, and 840 meters respectively, some of them 90 years old, making them one of the most altitude plantations of Spanish central zone, and undoubtedly mark entirely the result of their wines. The high temperature fluctuations between day and night especially in the month beforeharvest , cause a high concentration of sugars, which together with low rainfall in the area will provoke a marked acidity typical on the wines of the area. They ellaborate with Tempranillo, Cabernet Sauvignon and Merlot.
We will go afterwards to Aranda de Duero for tapas at the pedestrian area of Aranda de Duero. On this zone there is a restaurant with tapas as good as the best place in Madrid. But much cheaper.
We will see one of the underground caves that flood Aranda de Duero (In Aranda de Duero there were 300 wineries a long time ago)
And then we will make a guided tour of some interesting landmark building in Aranda de Duero and / or surroundings.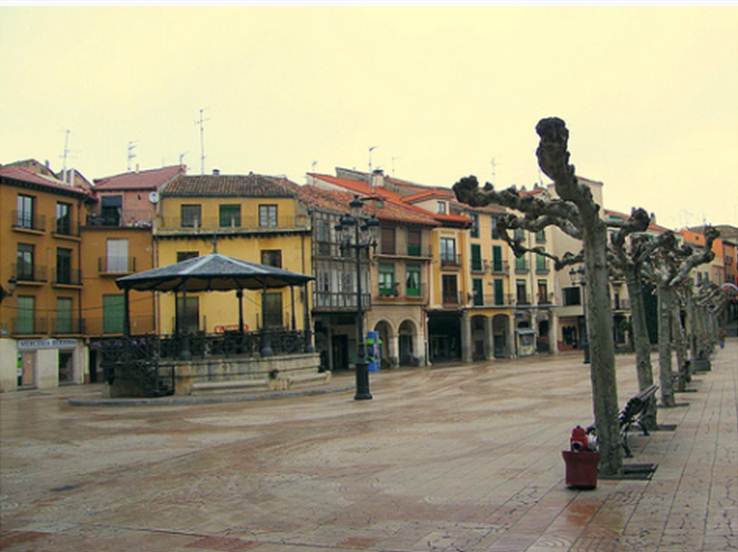 This is the program of the day:
10,15 h Departure from Madrid (Plaza del Conde de Casal)
12,30h Visit to Bodegas El lagar de Isilla.
14,30 h Having tapas in Aranda de Duero. Visiting the underground winery.
16 h Guided Visit to Aranda de Duero or its surroundings
18 h Departure to Madrid.
20,15 h Arrival to Madrid.
To pay, you can do it with a transfer with a previous email to igsegma@gmail.com , or calling to 630 099 630. There are discounts for groups (4 persons or more) Call to 630 099 630