On Saturday April 20 we are going on a oenological tour in an combined action of the winebus, with an enotheque that is going to make a lot of noise in Madrid. "La Señorita Malauva". ¿Who is Señorita malauva? It is a modern and dynamic woman who is alma mater of a store recently stablished in Madrid (less than 1 year). It is a wonderful store that makes fantastic parings-tastings at a scandal price. To go to their website click in here
¿And what is the Winebus? The Winebus means going to nearby wineries, not having to drive, and relating with others, visiting cities with a very good cultural and gastronomic offer.  To go to the Winebus website click in here.
Bodega Liberalia Enológica, is a remarkable winery for having wonderful wines and a spectacular speech at the winery. Robert Parker stablished the following ratings for five of its wines. Liberalia Cero Crianza fermented in barrel (89 puntos), Liberalia Tres 2009 Tinto Roble (90+), Liberalia Cuatro 2008 Crianza (92). Liberalia Cinco 2008 Reserva (93+) and Liber 2004 gran reserva (96+)
What to say about this winery? They started in 2000 but since 1996, Juan Antonio Fernandez, its owner, begun to acquire and organize the vineyards
The vineyards are between 30 and 100 years old.
They work with the Tinta de Toro grape, a terroir adaptation of Tempranillo. They also have white grape vineyards (Moscatel de grano menudo, malvasía and Albillo). We will taste 3 of their wines.
To learn more about the winery visit their website in here. Bodega Liberalia Enológica
Then we will have a very good lunch at a nearby restaurant (17 €). The food is spectacular on this place, At the same level than wines.
And take the road to Medina del Campo to visit the Castle of la Mota, a castle built in the time of the Catholic Kings time, and in which they have just found remains of a town 3000 years old. 3000!!!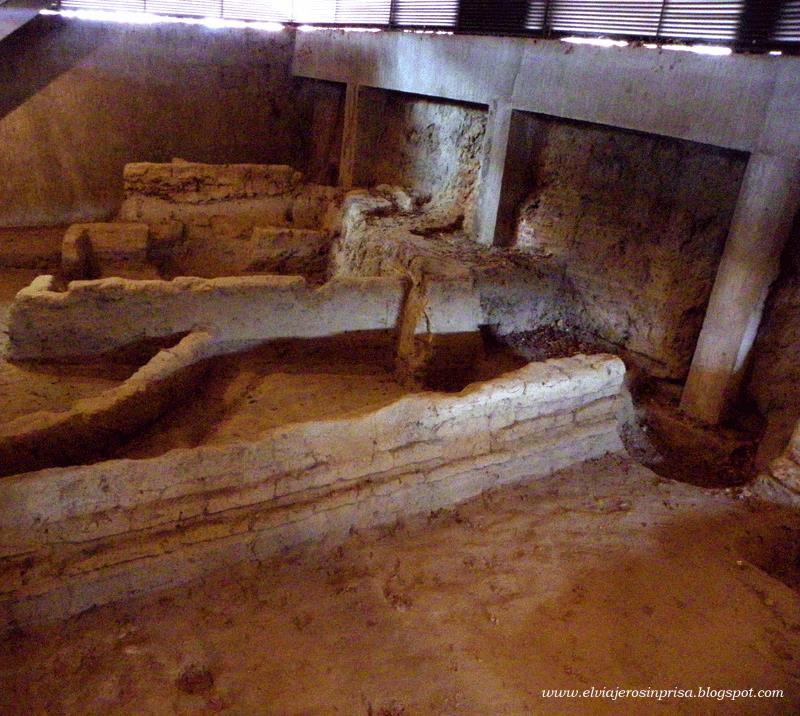 So we have an amazing wine, speech in winery and lunch and we will leave stunned. Do not miss it!!!
The price of the tour in total is 71 €.
The program of the tour is:
9,30 h Departure from Madrid (Plaza del Conde de Casal) (in front of Claridge Hotel)
12 h Visit to Bodega Liberalia Enológica (Toro).
14,15 h Having lunch in a nearby restaurant
17 h Visit to la Mota Castle and remains of an Iron Age town. (3000 years).
18,10 h-18,50 h Visit to Museo de las Ferias
19h Departure to Madrid.
20,40 h Arrival to Madrid. (Plaza del Conde de Casal)
¿Will you join us?
You can make your purchase through Ticketea  or in Señorita Malauva (c/ Barbieri 20 28004 Madrid)
If you make your purchase in cash in "Señorita Malauva" you will receive for every 2 tickets as a present a bottle of Ribera del Duero or Rioja or Rueda between 12h and 15 h in the morning from 18h until 22h in the afternoon from Monday to Saturday and from 13h to 16h if you come on Sunday. We are waiting for you!!!