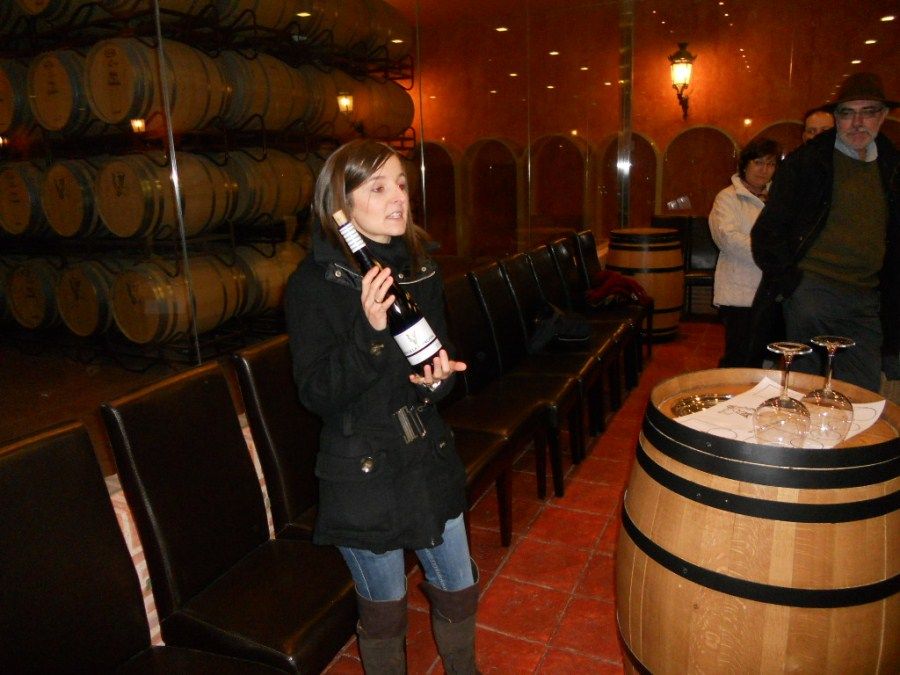 This tour is exclusive for singles
Limited places. Cancellations may be made up to 72 hours before making the tour. Book full payment. To pay, you can do it with a transfer with a previous email to igsegma@gmail.com , or calling to 630 099 630. Prices 55 euros (Lunch and Ucles visit included) There are discounts for groups (4 persons or more) Call to 630 099 630
This saturday we go to Bodegas Finca La Estacada. We are talking about a winery with a spectacular vineyard (300 hectares), a restaurant, hotel and Spa. Bodegas Finca La Estacada, perhaps because of its proximity to Madrid and be both a hotel , the ability on treating the visitor a special way without losing the essence of a good winery. Its facilities are examplary. In them we will see many original solutions that allow this winery and its wines stand out from any other winery. Even the slightest detail is considered.
 They grow Tempranillo, Cabernet Sauvignon, Sirah and Merlot, Cabernet Franc, Cariñena, Malbec and Petit Verdot.
We will taste two wines. Finca La Estacada Chardonnay-Sauvignon Blanc (White) and Finca La Estacada 12 months in barrel (red)
Then go to a restaurant in Tarancon in which we will have a splendid menú, to choose between 2 different dishes.
As we finish lunch we head Ucles Monastery. A monastery with stunning looks and even a better history behind. Its is called El Escorial Monastery of La Mancha. When you visit you will understand why.
Come if you want to have a unique experience. It is not the same going with winebus visitors than by your own. Or this is what I think.
This is the program
10,45 h Departure from Madrid (Plaza del Conde de Casal) (infornt of Claridge Hotel)
12 h Visit to Bodega Finca La Estacada (Tarancón).
14,15  h Having lunch in Tarancón.
16,15 h- 17,30 h Visit to YUclés Monastery.
17,30 h Departure to Madrid.
18,45 h Arrival to Madrid.
Limited places. Cancellations may be made up to 72 hours before making the tour. Book full payment. To pay, you can do it with a transfer with a previous email to igsegma@gmail.com  , or calling to 630 099 630. Prices 55 euros (Lunch and Ucles visit included) There are discounts for groups (4 persons or more) Call to 630 099 630