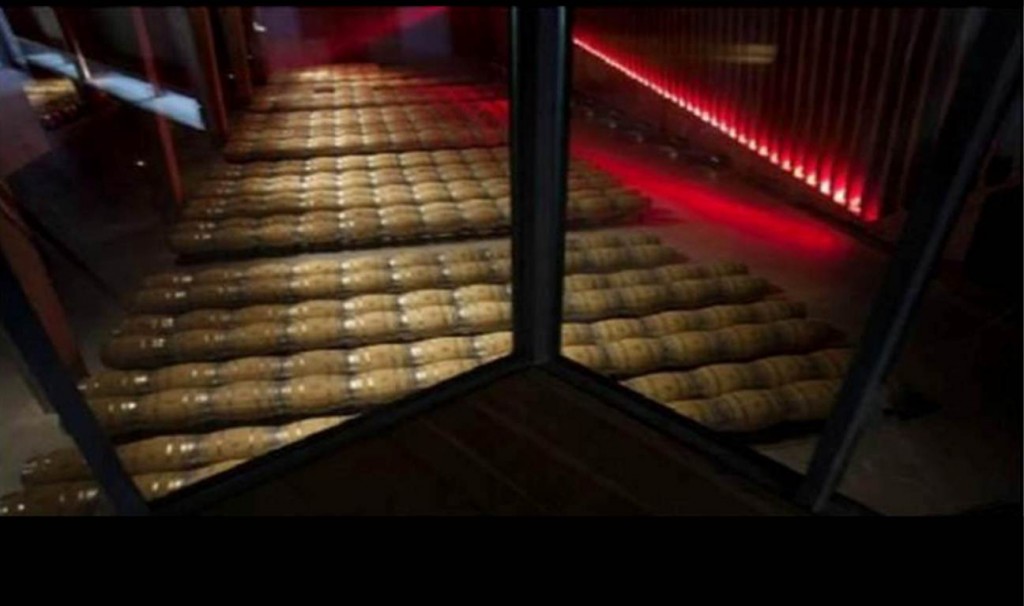 To pay, you can do it with a transfer with a previous email to igsegma@gmail.com , or calling to 630 099 630. There are discounts for groups (4 persons or more) Call to 630 099 630
Bodegas Portia is like a real slap in the face. As hard as I experienced visiting Marques de Riscal in Rioja, designed by the famous Frank Gehry, the architect that designed the Guggenheim Museum in Bilbao. The impact was so hard for me that since I have as an image as a back screen on my twitter account of the terrace Marques de Riscal cafeteria in contrast with the amazing village of El Ciego.
It just happened the same with Bodegas Portia, with the difference that I have visited many wineries on the way. And I got dazzled. When you are getting close to the winery you already feel you are going to see something unusual.
When you enter you realize that what there is inside is much better than the outside. I would say it's a pharaonic work.
Every day architecture and wine are more related.
And Norman Foster wanted to make his mark here. They say his fee was 5 MM euros for this work. And I say they are worth.
This is a winery from the Faustino Group. This group is a high quality wines warranty. We will taste 2 of their wines which are at the level of the winery.
Its hard to forget a visit to any winery in general. In this case I would it is almost impossible.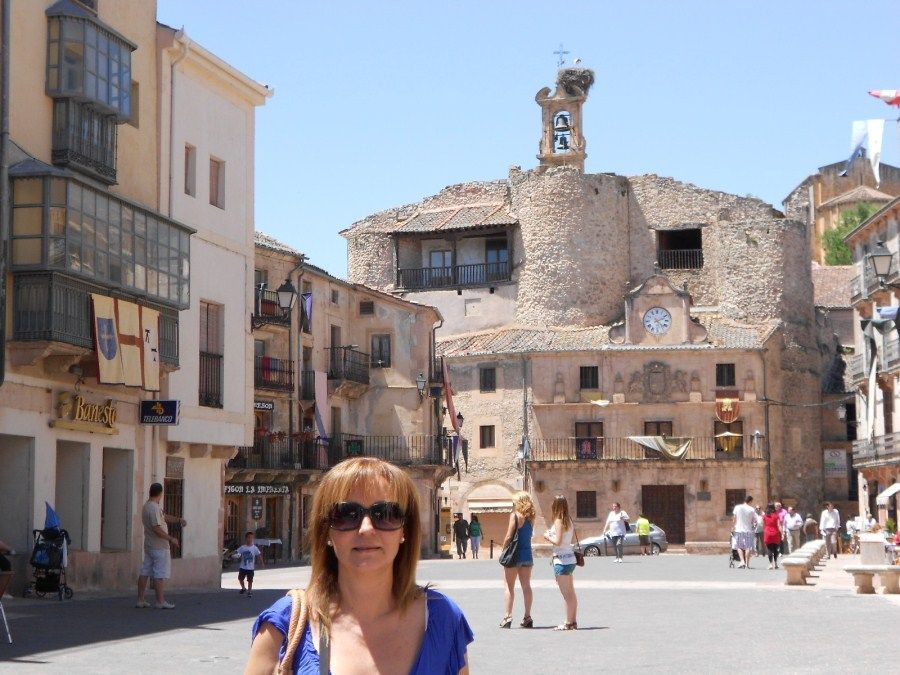 When we finish the tour of the winery we will take the winebus and arrive in 50 minutes to Sepulveda, an amazing city with a very original square. Lunch would not cost more than 22 euros.
We would do a tour of the city (its history is very interesting)
And then we would go back to Madrid in order to arrive at 20h.
Can it be a better plan for this day in Madrid? I doubt it. As a friend says, a "planazo for being well fed and drunk".
This is the program of the day:
10,30 h Departure from Madrid (Plaza del Conde de Casal)
12,30 h Visit to Bodegas Portia, in Utile de Guzmán and tasting 2 wines.
14 h End of the visit
14,45 h Having lunch in Sepúlveda (No more than 22 euros, not included in the tour price)
16,30h Guided tour to Sepúlveda
18,30 h Departure to Madrid.
20 h Arrival in Madrid.
To pay, you can do it with a transfer with a previous email to igsegma@gmail.com , or calling to 630 099 630. There are discounts for groups (4 persons or more) Call to 630 099 630