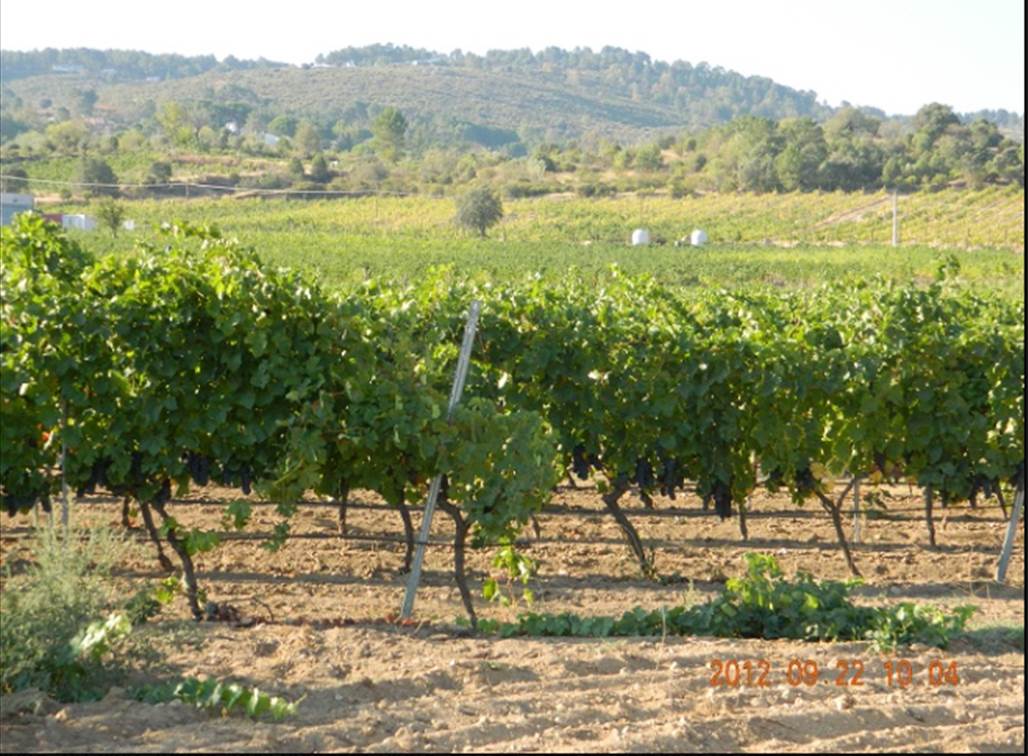 To pay, you can do it with a transfer with a previous email to igsegma@gmail.com , or calling to 630 099 630. There are discounts for groups (4 persons or more) Call to 630 099 630
This winery is located in Navahondilla village. It is very young winery (3 years old). And in this short time it has suceeded to gain a foothold in the Spanish wine scene. Crisis? Not for people who does things right. I have had the opportunity to taste 4 of its ewines: Toros de Guisando Rosé 2012, Toros de Guisando Coupage 2009 (Merlot, Syrah and Tempranillo), Toros de Guisando Syrah 2009 and Toros de Syrah 2009. They were introduced by Cristina, the winemaker, daughter of the owner, Juan Ramon. Juan ramon was also in the presentation. She gave us a thousand details about their wines and methods of ellaboration. I approached Juan Ramon and had a very nice speech with him. Time enough to convince myself that he, his project and his wines are first class.
We had the taste in an enotheque from a friend in Madrid. Now ity omes to teste them where they were created, aside from the vineyard and visiting their facilities. In thios situation wines are at their best.
The attractive is not only to visit the winery and tasting its wines. It begins much earlier, because of the landscape that the winery is located and the road to go when coming from Madrid. For those who have not already been in that area only to tell them that these landsacpes by themselves are worth to go. In one single word. "Amazing". We are talking about San Martín de Valdeiglesias area.
We will taste 3 of their wines.
Then we will have lunch on the best restaurant of Cadalso de los Vidrios. There, I have taken a "fabada" has changed my mind about what a home made "fabada" is. Go to restaurant Moncho and you will know what I am talking about. The size of the fabes are impressive. Ant its taste… scrumptious
And then we will make a visit on the afternoon that is to be determined. Whatever we do it's a visit that you will not forget. Because the place is incomparable.
It happens on this trip that you have 4 reasons to come: the winery and wines, lunch, the landscape and the afternoon activity.
Are you going to miss it?
Programa del día:
11,30 h Departure from Madrid (Plaza del Conde de Casal)
12,45 h Visit to Bodegas Fuentegalana and tasting 3 wines.
14,15  h End of the visit to the winery.
14,30 h Having lunch in Cadalso de los Vidrios (15 euros, not included in the tour price)
16,15 h Final comida
16,30 h Guided tour on the area.
18,15 h Departure to Madrid.
19,30 h Arrival in Madrid. (Plaza del Conde de Casal)
To pay, you can do it with a transfer with a previous email to igsegma@gmail.com , or calling to 630 099 630. There are discounts for groups (4 persons or more) Call to 630 099 630