To pay, (Price is 54 e) you can do it with a transfer with a previous email to igsegma@gmail.com  , or calling to 630 099 630. There are discounts for groups (4 persons or more) Call to 630 099 630
On Saturday June 15 we are going to Finca Caraballas and Granja Cantagrullas in Medina del Campo.
It is the first time we go to visit both morning and afternoon two gastronomic projects. But the story behind  is so exceptional that we think that  the format is respected 100% from what we have done before.
In the morning we are going to visit the vineyards of Finca Caraballas, in Medina del Campo.  We will make the tasting on the vineyard. For those who want to know better about the winery visit its website (in Spanish) Orígenes de Finca Caraballas Cultivo Bodega Vinos
Then we will have in lunch a roasted lamb that will breathtake us.
But we have to leave some space available in the stomac, because the afternoon is dedicated to cheese. A farm of amazing cheeses. Granja Cantagrullas.
And there is also a nice story behind. It comes from a project that begun in 2011. 2011? But were we not in crisis? There is not for such entrepreneurs. The visit can be one hour long… or two. Who knows? It depends on how much are we interested in knowing in deeply how the farm works.
The products that they elaborate are of the highest level. And so many important restaurants in Madrid and Barcelona do agree with this valoration. But the sotry that is behind is even better. You want to know about it? Here it is. The essence of the project Video. (if you see this project you will be condemned to come to the tour) It is so convincing and charming…
Programa del día:
11 h Departure from Madrid. (Cafetería Hotel Claridge, Plaza del Conde de Casal)
12,30 h Visit to Bodegas Finca Caraballas.
14h14,30h End of the visit.
14,15-14,45 h Having lunch in Medina del Campo. (Roasted lamb)
16,30-17h End of the lunch.
16,45 h- 17,15 h Guided visit to Granja Cantogrullos
18h -18,30h h Departure to Madrid.
20 h Arrival to Madrid.  (cafetería Hotel Claridge, Plaza del Conde de Casal)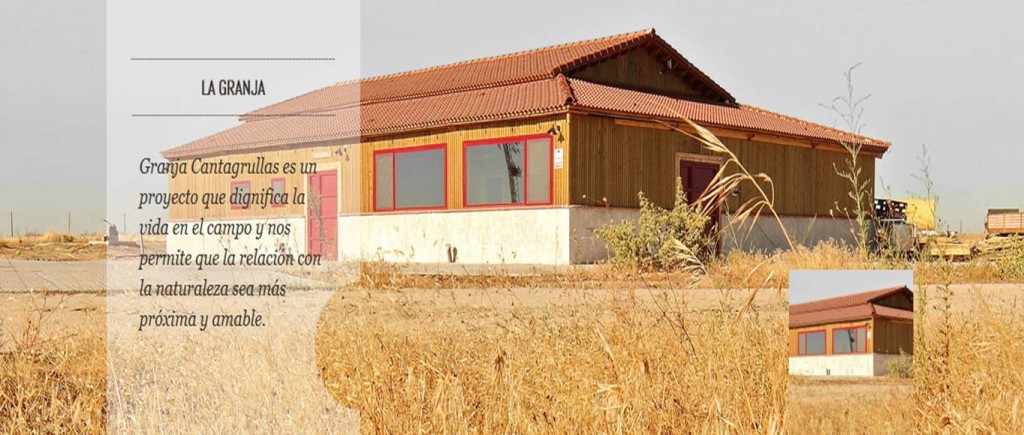 To pay, (Price is 54 e) you can do it with a transfer with a previous email to igsegma@gmail.com  , or calling to 630 099 630. There are discounts for groups (4 persons or more) Call to 630 099 630