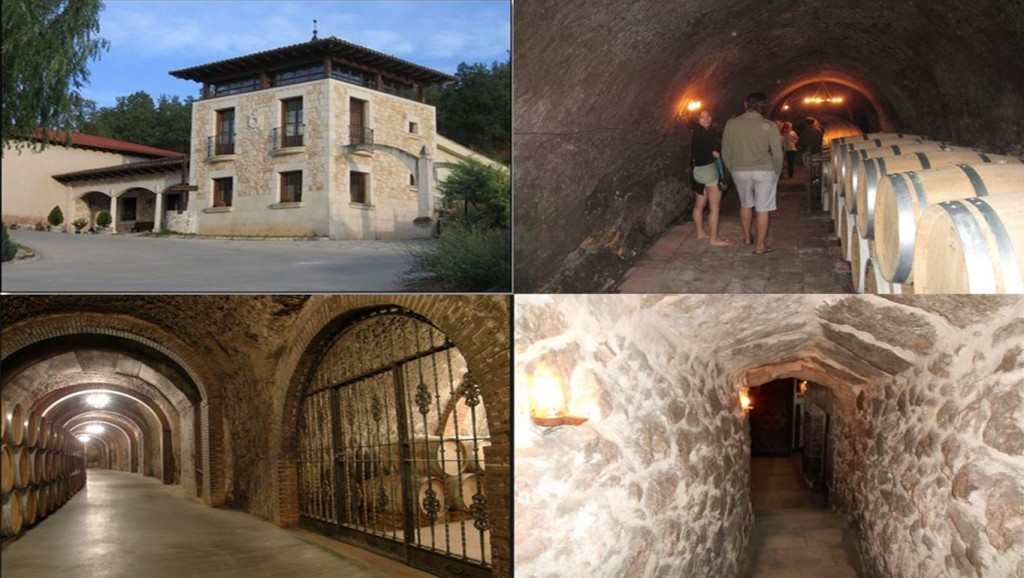 Price of the trip 54 euros. To pay, you can do it with a transfer with a previous email to igsegma@gmail.com  , or calling to 630 099 630. There are discounts for groups (4 persons or more)
On Saturday, July 6 we suggest something very special that we already did last year.
We intend to go to Bodegas Ismael Arroyo, and then go to the village of Pedraza.
There is a change of schedule. We are in summer and and we want to arrive at Pedraza late in the evening. Thas why we propose an evening tour.
We join two elements that are like two bombs. The winery of Ismael Arroyo is impressive, but it is also impressive the story of Sotillo de la Ribera. It is a village that earned its living exclusively from wine some centuries ago. During the visit we will see the evolution of the village through time. With very impressive caves. We will taste 3 wines, the Valsotillo Crianza ant 2 to be determined.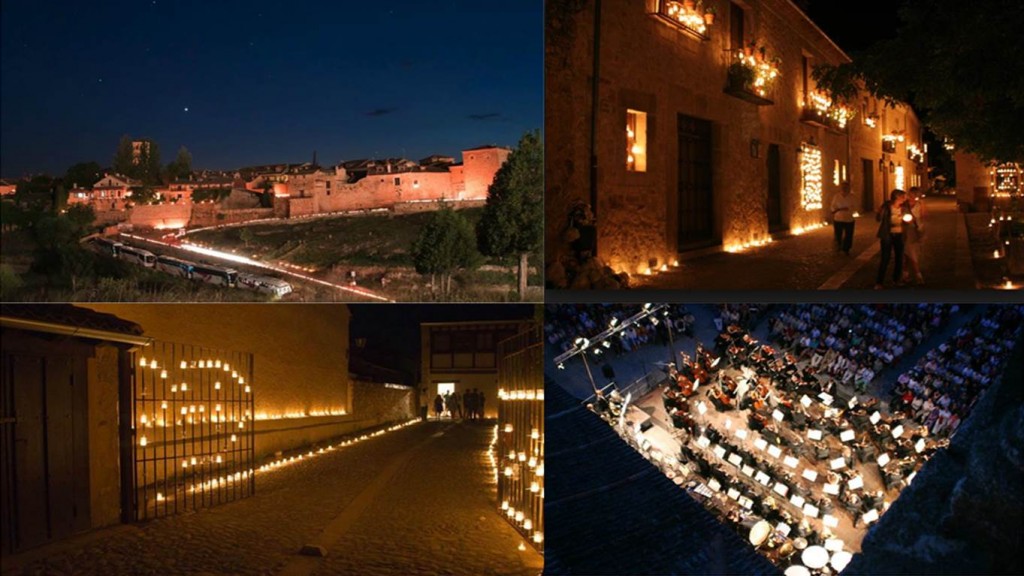 The second bomb is to visit Pedaraza. Pedraza is amazing anytime in the year. But there are two saturdays on the month of July in which they celebrate "El concierto de la velas" "The candles concert". On that date 30.000 candles are lit to replace electric light. And then Pedaraza becomes an unique city in the world.
I have always recognized there ir a great mystique in dining with a candle placed on the table. Then imagine to be surrounded by 30.000 candles. It is overwhelming for me and for anybody. You enjoy whnever you come bit if you come on these dates something changes. And you feel it when you are in there. If you have been yet I recommend you to come and to have an memorable day
To come to a winery so special as Emilio Arroyo and to go to Pedraza is a great combination. Don't you think so?
This is the program
Will you join us?
This is the program:
17 h Departure from Madrid ( Hotel Claridge Cafetería, Plaza del Conde de Casal)
19 h Visit to Bodegas Ismael Arroyo-Valsotillo
20 h End of the visit.
21,30 h Casual diner on the way to Pedraza on the day of the candles.
0,00 h End of the visit to Pedraza.
1,30 h Arrival to Madrid.
We are waiting for you.
Price of the trip 54 euros. To pay, you can do it with a transfer with a previous email to igsegma@gmail.com  , or calling to 630 099 630. There are discounts for groups (4 persons or more)