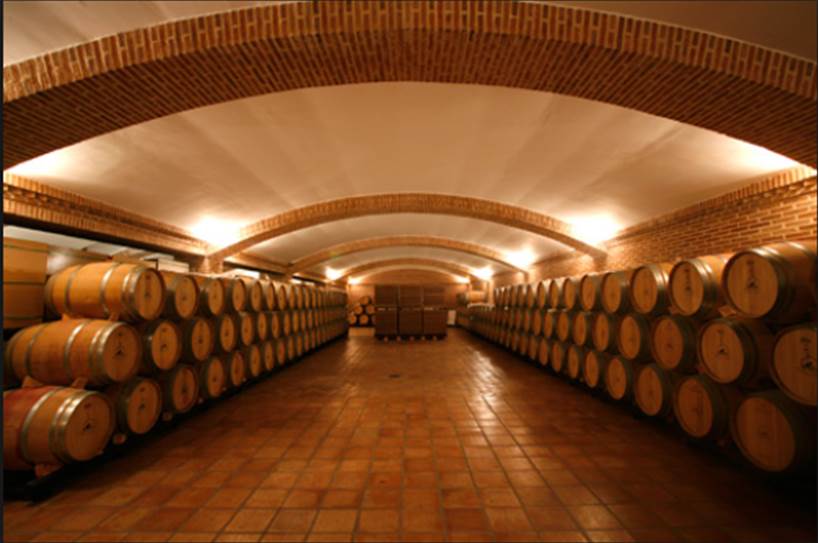 The price: 54 euros. To pay, you can do it with a transfer with a previous email to igsegma@gmail.com , or calling to 630 099 630. There are discounts for groups (4 persons or more) Call to 630 099 630
On Saturday, August 3 we go to  Bodegas Castiblanque in Campo de Criptana.
Few wineries have made a more important bet in Castilla La Mancha on Winetourism as this winery. They are a great example of how to build a brand through this activity.
To talk with Miguel Angel Castiblanque is amazing because he is showing all the time his entrepreneurial attitude. He has not only that drive but he is very clear minded about where to go with his business.
His winery is located in the middle of Campo de Criptana. Campo de Criptana is a village that is reminding you at all time that you are in La Mancha. A winery and a village that are transmitting personality and authenticity. And when you see this all your senses awake to enjoy the show.
They have 120 hareares of vineyard of Garnache, Tempranillo, Syrah, Petit Verdot and Cabernet Sauvignon for their red wines. And Airen, Moscatel, Macabeo, Verdejo and Chardonnay for their whites.
We will taste 3 of their wines to be determined. Their wines
Later we will visit the windmills (Images of the windmills) And we will see it as evening falls. We will see a dreamy sunset. Dinner will be a pic nic that will not cost more than 10 euros (not included in the price of the tour) and we will have fresh white wine of Rueda to drink.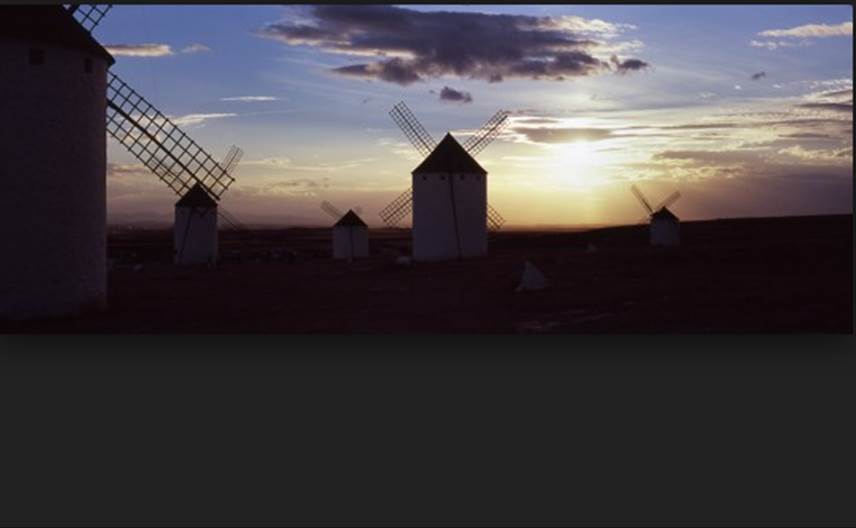 After this pic nic we will attend a performance of the grinding. They open the windmills and we will see how they work moved by the wind.
Did I say Campo de Criptana is gorgeous? Well. It is much more than that.
All foreign people (and even most Spanih people) have a preconceived image of La Mancha but I'm sure there will be a before and after for visitors winebus this tour.
And after that we will go back to Madrid, fully satisfied (I hope) of the tour we live.
Program of the day:
16,45 h Departure from Madrid (Plaza del Conde de Casal, Cafeteria of Claridge Hotel)
18,30 h Visit to Bodegas Castiblanque. Tasting of 3 of their wines
20,00 h End of the visit to the Winery.
20,00 h Visit to the windmills.
21,45 h Pic Nic with fresh white wine. We will assit to the making off of the groundmills moved by the wind.
23,30h Way back to Madrid
01,15h Arrival to Madrid (Cafeteria, Claridge Hotel, Plaza del Conde de Casal)Salida de Madrid Plaza del Conde de Casal
Are you join us?
The price: 54 euros. To pay, you can do it with a transfer with a previous email to igsegma@gmail.com , or calling to 630 099 630. There are discounts for groups (4 persons or more) Call to 630 099 630