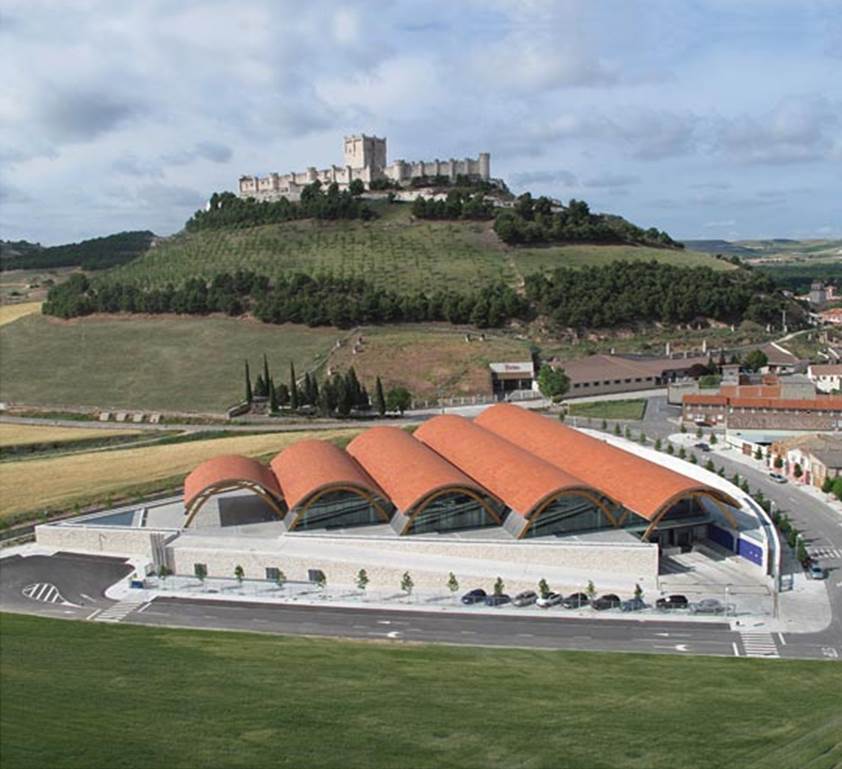 We make a wine tour at Bodegas Protos and Sepulveda on Saturday September 28, 2013.
Summer is running out but not for the winebus that intends to enjoy it until the last second, and tries to get into Fall even with more enthusiasm. Because it´s the most beautiful time of the year for the world of wine. It is the time that we, all wine lovers were expecting. The time of Harvest.
When someone speaks of Ribera de Duero one can not ignore Bodegas Protos. Bodegas Protos was the owner of Ribera de Duero´s brand. On the 1920´s they already knew what the world of wine was going to become. History of Bodegas Protos, Wine tourism in Bodegas Protos. They have wines which are well known and famous worldwide for their quality. Wines in Bodegas Protos.
They also have and hyper modern design facility. Every visitor gets amazed by the contrast with the old one (from the 19th century, with very old caves digged into the mountain that has on ot summit the amazing castle of Peñafiel) (The new one has been designed by Rogers Stirk Harbour + Partners). Bodegas Protos facilities.

Cuando acabemos la visita a la bodega, cogeremos el winebus y en 1 hora nos plantamos en Sepúlveda, una preciosa ciudad con una muy original plaza y con una historia increíble. (Se remonta al siglo V antes de Cristo). Una historia de la que escucharemos pequeños retazos antes y/0 después de habernos metido entre pecho y espalda un lechazo regado con una buena ensalada y un buen vino que nos deje felices como perdices. No hay nada como una bonita historia después de haber cenado como señores. Historia de Sepúlveda.
When we finish the tour to the winery we will have a closer look to the castle, and then we will go to Sepulveda, a nice town with a very original square and an incredible story. (It begins in the V century before Christ. A story that we will listen to, maybe before the dinner maybe after). The dinner will consist on lamb with a very good salad and wine. There is nothing like a nice story after having had a dinner as land lords. History of Sepulveda.
We would go to Madrid at about 23,45h to reach Madrid around 1,15h. Any suggestions on what more we could add to the trip to improve it and making the assistants having more fun will be attended.
Are you joining us?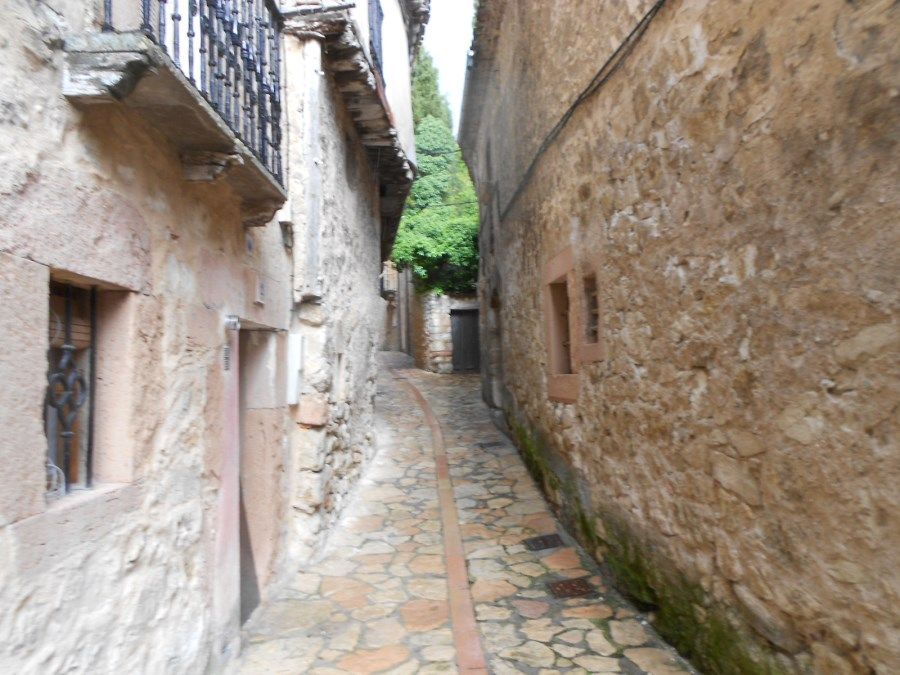 This is the program
16,20 h We get out from Madrid (Cafetería, Hotel Claridge) (Plaza del Conde de Casal)
18,30 h Visit Bodegas Protos and tasting at least 3 of their wines.
20,30 h End of the visit
Subida al Castillo de Peñafiel
22 h Dinner in Sepúlveda. (20 euros, optional, additional cost) 
23,45 h We go back to Madrid. 
1,15 h Arrival to Madrid, Hotel Claridge, Plaza del Conde de Casal.