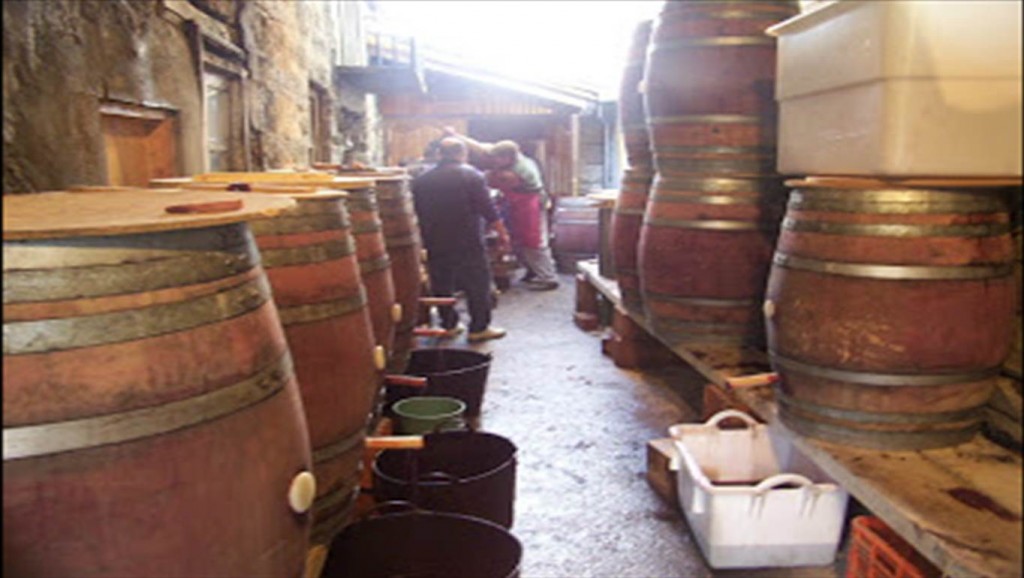 54 euros, dinner not included. (15 euros aditional) Start 11,45h (Plaza del Conde de Casal, Cafeteria of Hotel Claridge)  To pay, you can do it with a transfer with a previous email to igsegma@gmail.com, or calling to 630 099 630. There are discounts for groups (4 persons or more) Call to 630 099 630
How special is this winery? Actually there are a thousand ways of geting touched by a winery. On this case it has been how we got in touch. Rafael, the winemaker, is somebody that gains you in 5 minutes. This is a project in which their creators have put heart and soul.
This it what the owners say in its website:
"Eleven friends of Navaluenga village gathered around an idea that obssesed them and they could not let that it ocurred. that the old and wonderful vineyards of the high Alberche valley would fade. Thus they started an adventure that ended with the building of the actual winery on 2005. Go on reading (In Spanish)
Historia de la Bodega: Hablar de la garnacha de la zona del Alberche/Cebreros, es hablar de una uva muy racial, de una uva con una personalidad muy arraigada al terreno, a la climatología y a la escarpada orografía de la zona. Es una uva que necesita tiempo para conocerla, probarla, gustarla  y una vez que te conquista, es un amor salvaje, para toda la vida (contrasta con la vida tan acelerada y de temporalidad a la que estamos sometidos). Seguir leyendo
History of the winery: To talk about grenache in the Alberche/Cebreros area means to talk about a grape with a great personality very rooted to the land, the weather and the rugged terrain of the area. It is a grape you need time to know how it is, to taste it, to enjoy it, and finally it conquers you. It is a wild love, forever. (in contrast to our conevtional life so fast in everything) Go on reading (In Spanish)
But better to watch the video they have in their website
We would visit previously the vineyard and then would go to their facilities and taste 3 or more wines. There we would have lunch and we would end the activity in the winery at about 15h.
Then we would visit a beautiful country hotel that is getting attention for having a huge charm (El Hotelito). They say that those who have gone once they have to go again and again. This is because they get delighted with their facilities, with their service and the owners spelndid attitude. There we would have a coffee and would visit their stables. (one of the activities they have at the hotel is horse riding)
Then we would have a walk aside the river Alberche. And then going back to Madrid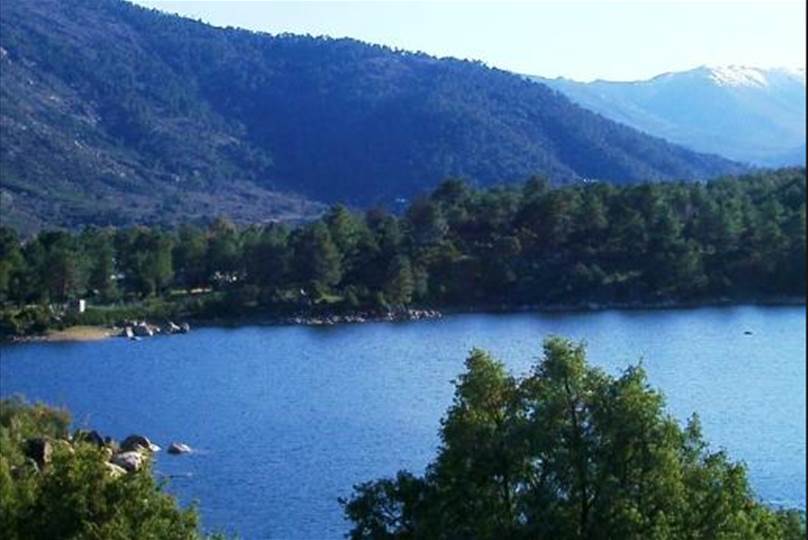 This is the program
9,30h We get out from Madrid (Cafetería, Hotel Claridge) (Plaza del Conde de Casal)
11h Arrival to Navaluenga.
11,20h Visit of the vineyard.
13h Visit of the winery and tasting at least 3 of their wines.
14h-14,30h End of the visit. Country lunch in the winery.
15,30h End of the lunch. We move to "El Hotelito". Coffee and visit of their stables.
16h Walk aside the river (Alberche river)
18h We go back to Madrid.
19,30h Arrival to Madrid (Plaza del Conde de Casal)
54 euros, dinner not included. (15 euros aditional) Start 11,45h (Plaza del Conde de Casal, Cafeteria of Hotel Claridge)  To pay, you can do it with a transfer with a previous email to igsegma@gmail.com, or calling to 630 099 630. There are discounts for groups (4 persons or more) Call to 630 099 630