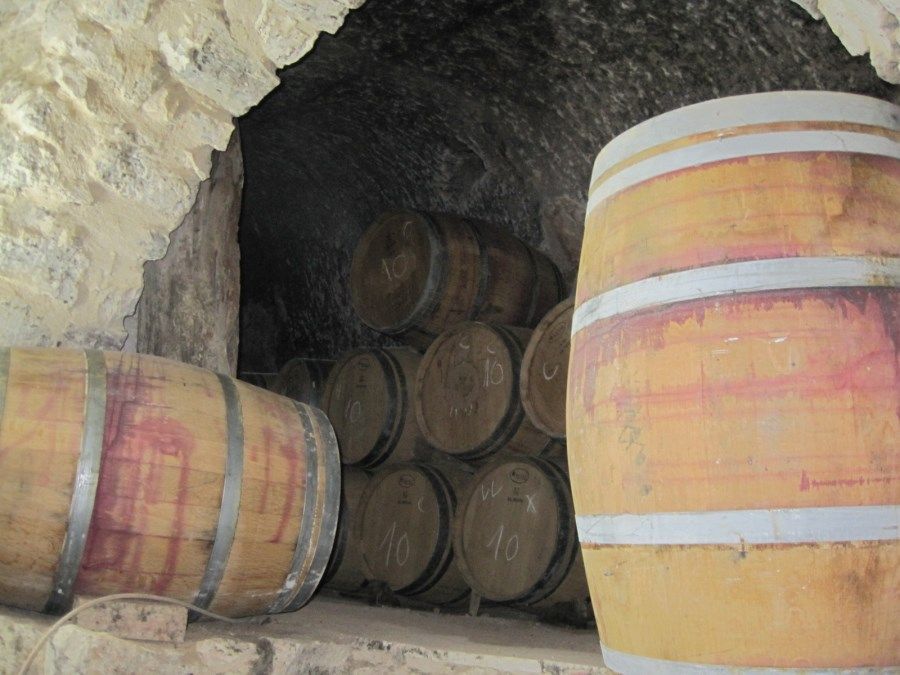 54 euros, dinner not included. (15 euros aditional) Start 10h (Plaza del Conde de Casal, Cafeteria of Hotel Claridge)  To pay, you can do it with a transfer with a previous email to igsegma@gmail.com, or calling to 630 099 630. There are discounts for groups (4 persons or more) Call to 630 099 630
We are going on Saturday to Bodegas Kirios in Adrada de Haza
We are talking about a very special cellar. Have I ever I say this already? Yes, I have sdaid countless times is that in the winebus we ussualy go to special wineries. Well. Bodegas Kirios Winery is very special.
In whatit is special? Well for many things. First, it is located in a very beautiful village. You get in there and you find a village with a lot of personality. And then you get in love with it at first glance.
Then you are in the village and you try to find the winery. This is not an easy task because the GPS does not work properly in short distances in villages. When you ask somebody in the village their answers are quite different from the answers in a big town. In a little village you do not need to know the names of the streets. They begin to tell you you must go left and then right, and then…. On this case they told me I should take a big slope and I missed it. I missed it because when I saw it I could not believe this could be the way to the winery. But it was. At the end you get it and you find Jesus Lazaro, its owner.
Jesus takes you to the vineyard. A spectacular vineyard with stunning views. If you get a sunny day is unforgivable no to take the camera. And if it rains… You should bring ot too. Because the landscape on this vineyard is something unforgettable. And so it is Jesus speech. Jesus is not only a winemaker but a poet. He does not stop talking and I like the stories he tells and his story is very different from other wineries I heard in the area.
For the hundred time I realize again that if I like a winemaker I wiil like also his wines. And it happens again.
The winery is small and has a very confortable tasting room. Its in here whrere we will have lamb chops that Jesus is going to offer to us for lunch. So we will eat as they eat in Ribera del Duero and, of course with the wines of the winery.
After the visit to the winery we have two options:
1) To follow a theatrical tour to Sepulveda. 2) To see the sundown in Hoces del Duraton. To experience such a thing is something that breeds your soul and it is something we try to do in the winebus. I think it is a very attractive offer but now it is you to decide to come
This is the program
10 h We get out from Madrid (Cafetería, Hotel Claridge) (Plaza del Conde de Casal)
12 h Visit to Kirios vineyard, its winery, its caves, and tasting at least 3 of their wines.
14,30 h Lunch in the winery
16 h We go to Sepulveda.
17 h Tour to Sepulveda and/or  Hoces del Duratón.
18,30 h We go back to Madrid.
20 h Arrival to Madrid, Hotel Claridge, Plaza del Conde de Casal.
54 euros, dinner not included. (15 euros aditional) Start 10h (Plaza del Conde de Casal, Cafeteria of Hotel Claridge)  To pay, you can do it with a transfer with a previous email to igsegma@gmail.com, or calling to 630 099 630. There are discounts for groups (4 persons or more) Call to 630 099 630