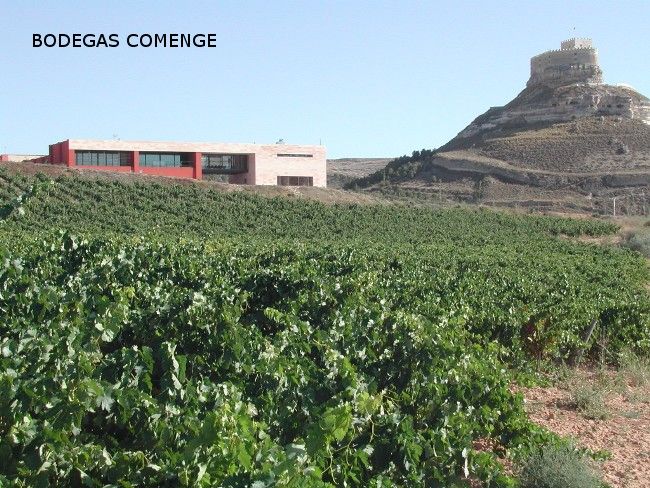 We are making a wine tour to Bodegas Comenge and Segovia on November saturday 23
64 euros, dinner not included. (15 euros aditional) Start 9,15h (Plaza del Conde de Casal, delante del Hotel Claridge)  To pay, you can do it with a transfer with a previous email to igsegma@gmail.com, or calling to 630 099 630. There are discounts for groups (4 persons or more) or members of the Winebus Club. Call to 630 099 630
This is a winery that we visited not long ago. At this time we noticed how much they care about wine tourism, They do it  as few wineries do in the whole Spain.
This winery is located in Curiel de Duero, just  3 miles from Peñafiel.
We could spend all day at the winery and this village, with a spectacular castle, but we pretend to improve the tour, visiting, not only one of the most attractive wineries of Ribera de Duero, but one of the most iconic towns of the area, Peñafiel with the most amazing castle in which the Ribera del Duero Museum of wine is located. To go after to the monumental Segovia.
There we will have lunch in different bars with tapas and wines of the region. Segovia which is just half of the way to Madrid. After the tapas we will enjoy a guided tour of the city. Depending on various circumstances we will make a walking guided visit or a combined pedestrian visit to town and/or a panoramic visit around the town in which we will be able to look at Segovia from a different perspective. Segovia has so much to show that, no matter what we do, it will make us get amazed. For sure that at the end we will all have the desire of coming again in the future.
This is the program:
8,30 h We get out from Madrid (Cafeteria, Hotel Claridge) (Plaza del Conde de Casal)
11 h We visit Bodegas Comenge. Tasting 3 of their wines.
12,15 h End of the visit to the winery.
12,30-14 h Visit to the castle of Peñafiel, visit to the wine museum of Peñafiel, visit of the town.
14-15h We go to Segovia.
15 h We do have tapas and wines in Segovia.
16,30h-18,30h Guided tour in Segovia.
18,30h-19,45h Arrival to Madrid, (Cafetería Hotel Claridge, Plaza del Conde de Casal)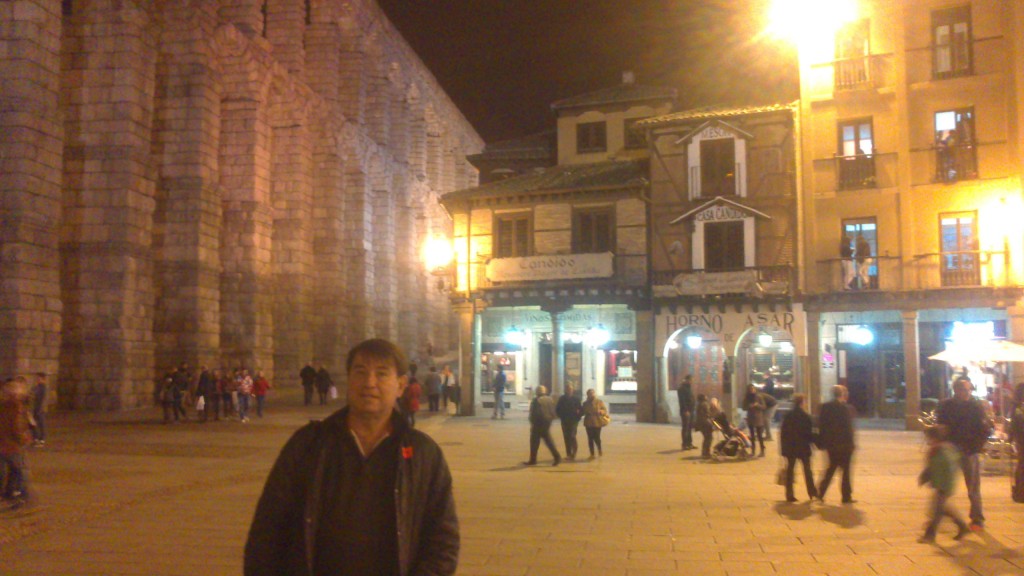 64 euros, dinner not included. (15 euros aditional) Start 9,15h (Plaza del Conde de Casal, delante del Hotel Claridge)  To pay, you can do it with a transfer with a previous email to igsegma@gmail.com, or calling to 630 099 630. There are discounts for groups (4 persons or more) or members of the Winebus Club. Call to 630 099 630