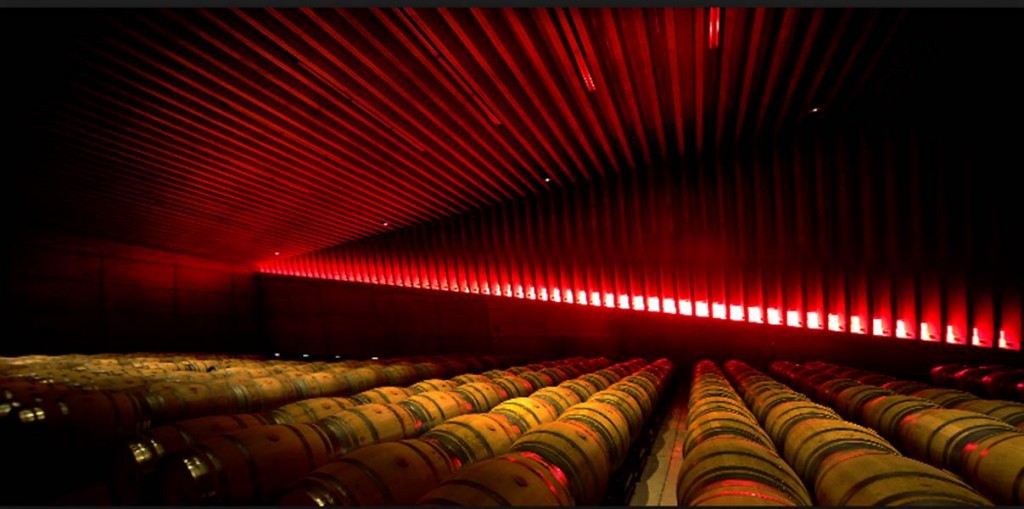 Price of the trip 54 euros. To pay, you can do it with a transfer with a previous email to igsegma@gmail.com, or calling to 630 099 630. There are discounts for groups and members of the Winebus Club (4 persons or more)
A visit to Bodegas Portia is something shocking. An impact as big as the one we had  when we visited the winery designed by Frank Gehry in La Rioja (Marqués de Riscal) I was so impressed  that since then you can see the image of the terrace of the restaurant of Marques de Riscal with the stunning village of El Ciego behind.
When I visited Bodegas Portia I had the same impression than in Marques de Riscal, except that since then I have visited many wineries and I appreciate even more when I see something extraordinary. This sensation of being amazed begins since you approach the winery, when you look at it from the outside. But it is even more impressive when you look at it on the inside. When you are in their facilities you may think that you have been transferred  to the Egyptian pyramids of. They transmit you a sense of inmensity and greatness.
When you visit this winery you realize about the growing importance of arquitrecture in the world of wine. Architecture is becoming a very useful tool of communication to transmit quality, originality, good taste, personality. We live in the world of Internet and in one unique global world market. An image was worth more than a thousand words. Now, with internet an image is worth more than 1000 times 1000 words. Architecture and wine are closely related.
I am sure  that Norman Foster is very proud of his work on this winery. Y have been told that he was paid 5 MM euros for this work. And I say that he deserves this amount of money.
The winery belongs to the Faustino Group. His wines are as good as they appear to be. A very high quality. When somebody goes to an striking winery it is hard to forget. In this case I would say it is impossible to forget.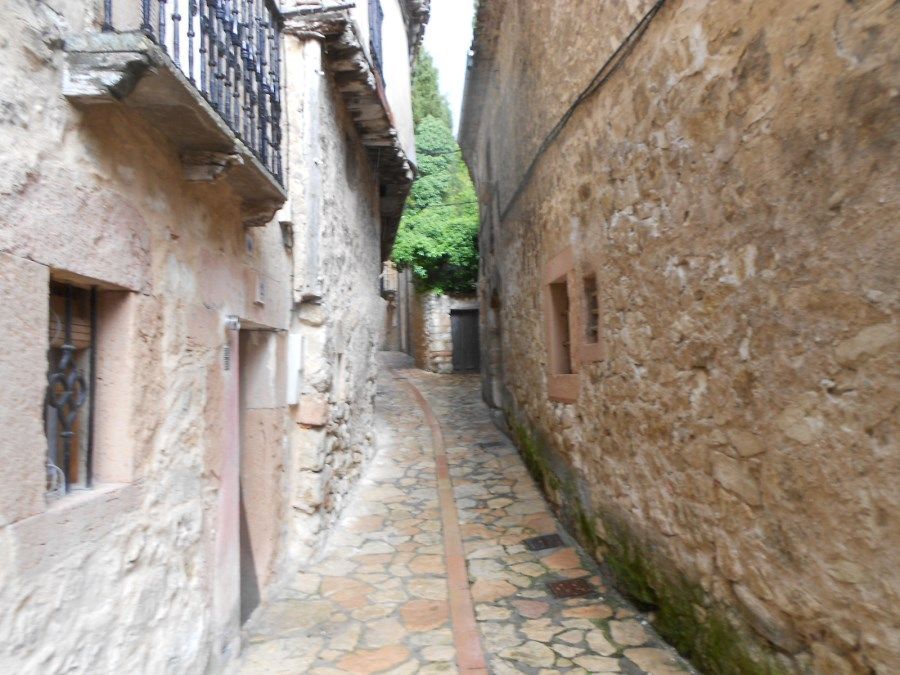 Program of the day:
10,30 h Depart from Madrid Plaza del Conde de Casal, Cafeteria of the Hotel Claridge.
12,30 h Visit to Bodegas Portia, in Gumiel de Izán. Tasting of two of its wines
14 h End of the visit.
14,45 h Lunch in Sepúlveda. (22 euros or 28 if you have cordero) (Optional price not included in the price of the tour)
16,30 h Guided visit to Sepúlveda
18,30 h End of the guided visit.
20 h Arrival to Madrid, Plaza del Conde de Casal.
Te apuntas?
Price of the trip 54 euros. To pay, you can do it with a transfer with a previous email to igsegma@gmail.com, or calling to 630 099 630. There are discounts for groups and members of the Winebus Club (4 persons or more)