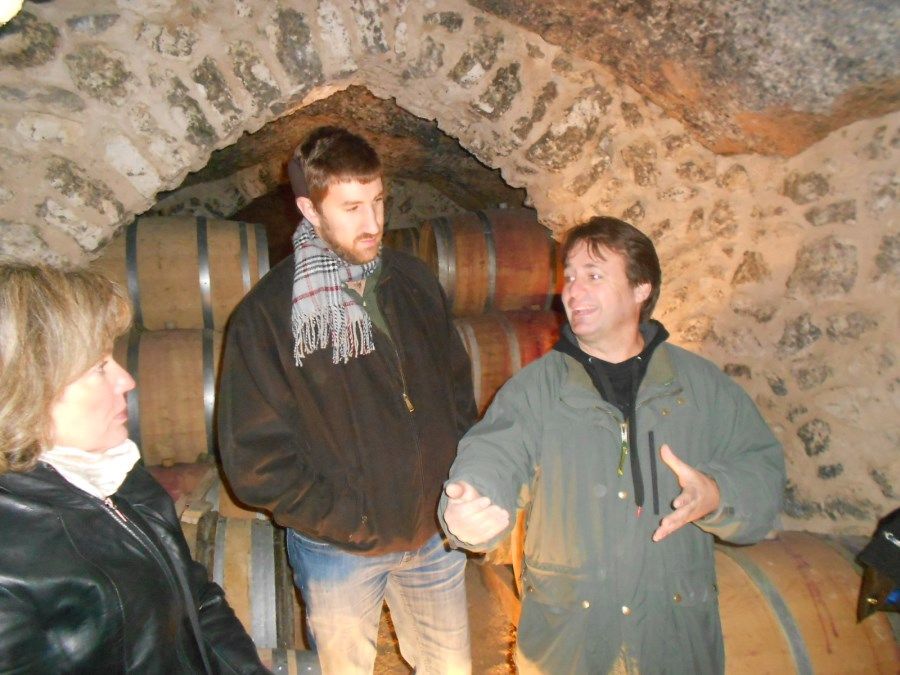 Price of the trip 79 euros. (lunch with tapas included) To pay, you can do it with a transfer with a previous email to igsegma@gmail.com, or calling to 630 099 630. There are discounts for groups and members of the Winebus Club. (Booking with 25 euros)

We make a wine tour to Bodegas Kirios de Adrada, the undergorund caves and Esater processions of the Holy Week of Aranda de Duero on April, Saturday 17.
We are talking about the Maundy Thursday. Spain is full of processions on the Holy Week. We need to be there, with a wine lover point of view. We will watch processions with a glass of wine in our hands in one capital of the world of wine. We will also visit its impressive caves, know better about the buildings and history of Aranda de Duerpo and how people of Aranda celebrate Easter. And of course, we will visit previously a wonderful winery that will make us be greatly satisfied.
We change even the schedule into a summer schedule (evening-night tour) to see a procession. It happens with the processions the same as when visiting wineries. You may think they are all the same, but it is not true. They are completely different.
The visits to Bodegas Kirios is turning  into a classic on the Winebus in recent times. We feel very comfortable visiting Jesus Lázaro and his winery. That happens because every time it looks as if it was the first time, because every visit is different. Also because they have very impressive wines(white, rosé and of course red) but also because of his philosophy, his discourse, and life style. All this makes the visit an unforgettable experience.
And the most funny is that when we came it was cold and rainy. But so many naice things happened, tha even bad weather made the visit even more charming. We always visit the vineyard and listen to the amazing stories he tells. And what a vineyard!!!  And we will taste his wines.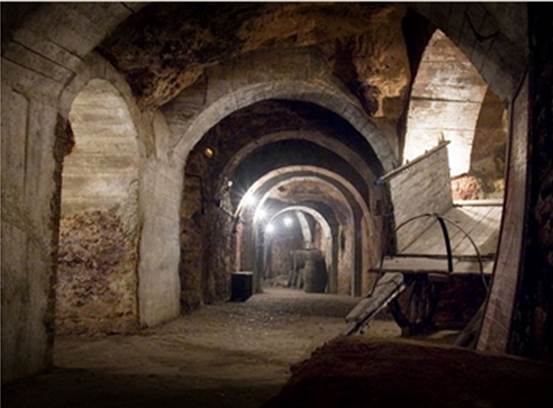 Y luego, como decía, nos iremos a Aranda de tapas. Impresionante el nivel de las tapas en Aranda y esas tapas vendrán bañadas en buen vino, y de allí nos iremos a visitar sus cuevas, conocer su historia y contemplar la procesión de Semana Santa que arranca a las 23 horas de ese día.
We will stay there a little while to  feel  in our skin the fervor of Aranda people. At 0,15h we will go back to Madrid.
This is the program
16,30 h Depart from Madrid (Plaza del Conde de Casal, cafetería del Hotel Claridge)
18,30 h Visit to the vineyard, the winery, the undergorund caves, tasting of 3 of their wines.
20,30 h End of the visit to the winery. WE go to Aranda de Duero
21 h Tapas and wines in Aranda de Duero.
21,45 h Guided visit to a couple of Aranda de Duero underground caves and buildings.
23 h Begining of the Easter procession.
0,15 h Depart to Madrid
2,00 h Arrival to Madrid. (Plaza del Conde de Casal, cafetería, Hotel Claridge)
Price of the trip 79 euros. (lunch with tapas included) To pay, you can do it with a transfer with a previous email to igsegma@gmail.com, or calling to 630 099 630. There are discounts for groups and members of the Winebus Club. (Booking with 25 euros)