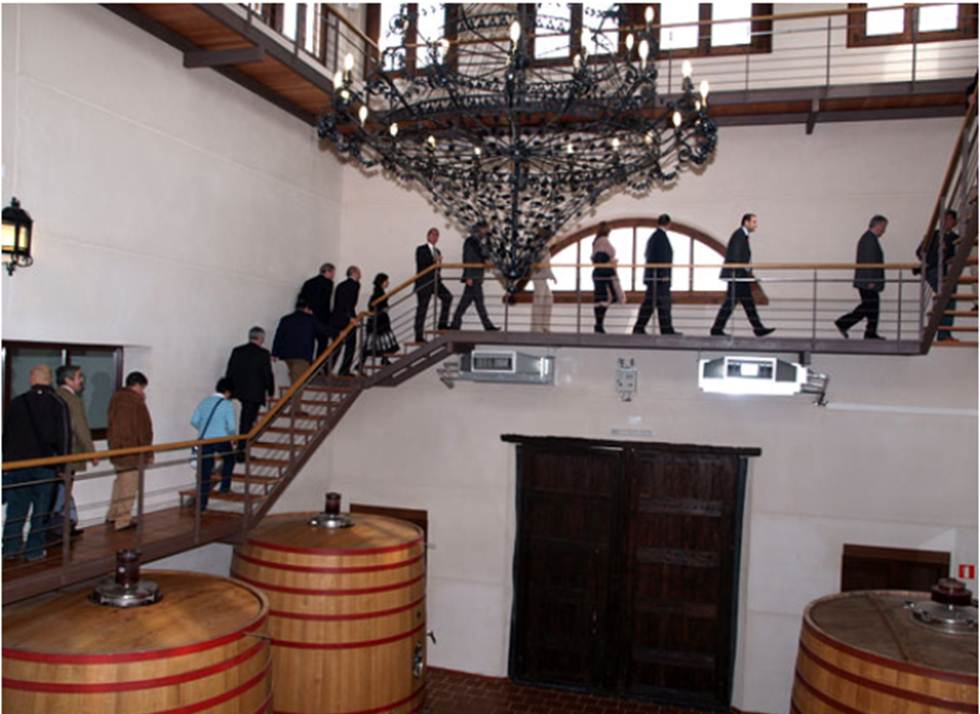 Price of the trip (59 +15 euros. (Pic Nic lunch included 15 euros optional) To pay, you can do it with a transfer with a previous email to igsegma@gmail.com, or calling to 630 099 630. There are discounts for groups and members of the Winebus Club. (Booking with 25 euros)
On May Saturday 3 we are going to one of the most interesting wineries of Castilla la Mancha. We are talking about Bodegas Mont-Reaga, with very good wines, attractive facilities and a very convincing speech. After visiting the winery we stay in Belmonte to witness the Medieval World Championship Combat on the Belmonte Castle.
This is not the first time we visit this winery and we were impressed and pleased on the previous times.
This is what they say about themselves.
Bodegas Mont-Reaga is a family winery that was founded in 2003.
In few years it has taken the lead in developing high-end wines for quality, presentation and price. It is located in a very beautiful spot in Cuenca, between Mota del Cuervo and Belmonte. It is a meeting place for wine lovers.
Mont Reaga is more than time for research, dedication and effort. It is also essence, balance and refinement. The wines are made with the DO of Vinos d eTierra de Castilla. The wines are distributed and commercialized in the domestic and international market. Read more about Bodegas Mont-Reaga.
There we will taste 3 of their wines.
We will have a picnic lunch that will allow us to enjoy the day as much as we can, (Sandwiches and wines of the winery)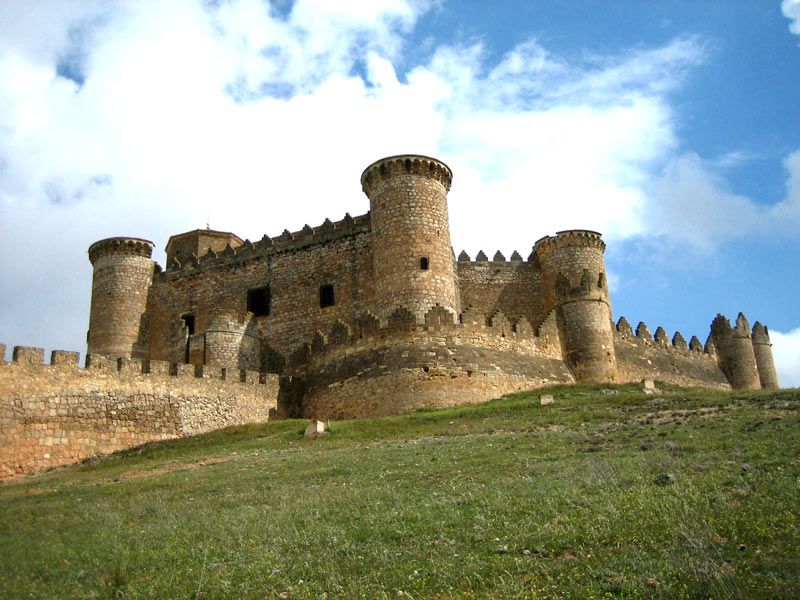 After that we will go to live the World Championship Medieval Combat league.
The Castle of Belmonte is a beautiful castle very well maintained with a fascinating story. Much of the history of Spain is reported in its walls. And those walls that celebrate the medieval world combat league gives an added attraction to visit.
There is going to be many people in there and dpending on how this visit develops we mighgt also go to the Ucles Monastery or the roman ruins of Segóbriga.
This Saturday is a great opportunity of enjoying a surprising, original and distinct event.
Do not stay in Madrid. Come live with the winebus an unusual experience.
Program:
10,45 h Depart from Madrid (Plaza del Conde de Casal, cafetería, Hotel Claridge)
12,30 h Arrival to Bodegas Mont-Reaga (Belmonte). Visit of its winery, tasting of three of their wines.
14,30 h End of the visit to the winery. We are going to Belmonte (3 miles).
14,40 h Pic Nic lunch with wines of the winery.
15,30 h Entrance to the castle of Belmonte.
18,30 h End of the visit to the castle of Belmonte.
19,30 h Stop in Uclés to have the last glass of wine.
20,45 h Arrival to Madrid.
Price of the trip (59 +15 euros. (Pic Nic lunch included 15 euros optional) To pay, you can do it with a transfer with a previous email to igsegma@gmail.com, or calling to 630 099 630. There are discounts for groups and members of the Winebus Club. (Booking with 25 euros)