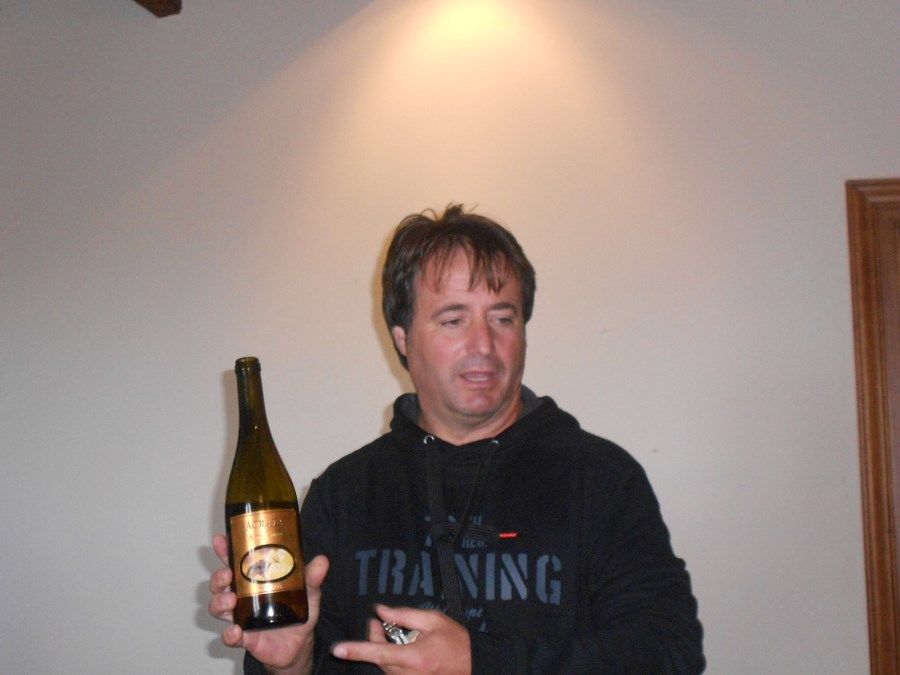 What happens when you go to a winery with a lot of charm, where you have a wonderful story, because of what it is said, and how it is said. What happens when the wines are also as good as one would think after such an impressive speech? What happens when it is time for lunch the winemaker prepares a fire to make lamb chops, with a sensational aspect. And this wine maker prepares these lamb chops in front of you and you help him to make it with a glass a good wine in your hands.
The people who came to the tour were very quiet on the bus in the beginning. They began to enjoy a wonderful explanation in the vineyard. When they began to taste the wines they came up. When they saw  the preparation of the lamb chops with glass of wine in their his eyes bulged. And when the lamb chops arrived to the table the shouts of satisfaction were unanimus.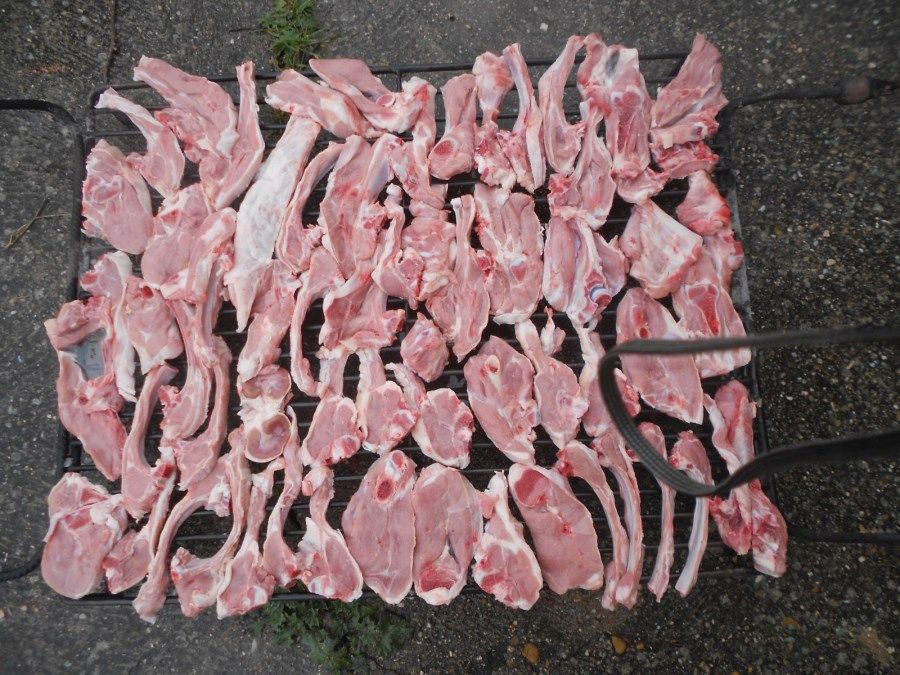 As we went out of the cellar and got into the bus on the way back, they began to sing and shout the name of the wine maker. "Jesus" "Jesus" They shouted. The level of theirs voices and their satisfaction grade would not have been bigger if they were fans of a football team and had won this day  5- 0.
But they were not football fans. They were people who knew a lot about wine and good wines. People who enjoy a lot with the work well done, with the good wine, with the nice stories, and with good food.
Thank Jesus for this unforgettable day. So it was the tour of this last Saturday. As I said an unforgettable day.