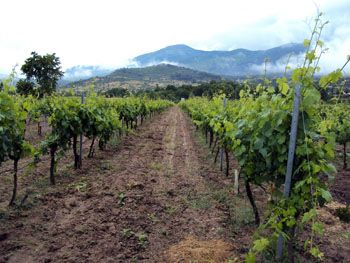 This new winery was born within the village of Navahondilla (Avila), and as the most remarkable point is that in only 4 vintages has been placed at the head of the Spanish Oenology. And getting this with a commitment to quality and originality as primary objectives.
They are located on one of the finest scenery that you can find in Madrid, San Martin de Valdeigleisias. We recommend if you go not to lose the slightest detail on the way with your camera prepared for taking unforgettable pictures of the landscape.
Much of the success of its wines certainly lies in the success of choosing the varieties of grapes planted. Sirah and Merlot, develop very well, taking advantage of the very special microclimate of the area. The result of these varieties appears "Toros de Guisando, wines that certainly will not leave anyone indifferent.
A great and original alternative to almost definitely get rid of Spring and welcome the long awaited summer. Cheers!