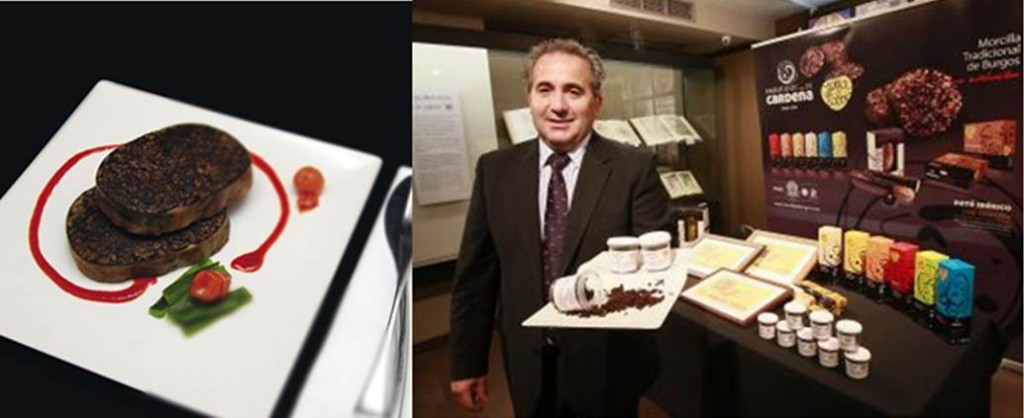 Price of the trip (59 euros. (lunch not included 20 euros optional) (Depart 10 h) To pay, you can do it with a transfer with a previous email to igsegma@gmail.com, or calling to 630 099 630. There are discounts for groups and members of the Winebus Club. (Booking with 25 euros you will pay tthe rest on the day of the event)

Roberto Da Silva from Embutidos de Cardeña in a presentation at a prestigious enotheque in Madrid. His product was complementary to a very well known winery of Spain.
The speech of the winery was very good. In line with what could be expected. And then Roberto begun to talk. He did not stop in half an hour. I knew half an hour had passed because I looked at my watch, but my feeling was that only 5 minutes had passed. Roberto is like a "snake charmer" who talks about an issue that you might think that no more than 5 minutes should be spent.
But Roberto is someone very special. In his speech something called my attention. He says that for preparing his morcillas he gives them a massage. He talks about "Morcilla´s Author" and "Morcilla Gran Reserva". How important are the words when talking about something.  I've always associated the massage as an activity of at least half an hour in which one stays perfectly cool and relaxed . You can imagine that Roberto spends half an hour in each morcilla making them a massage.  What you do is to eat its products with the maximum respect. And he got me. I never had tasted a more delicious morcilla in my life. I got very impressed. That much that on the first moment I knew I had to visit his facilities sooner or later.
And that day has come. We are going to see him on Saturday June 14. And we created for the occasion "Morciturismo". That is, morcilla about wine. This is a concept that is catching on strong in Burgos and we hope will come to know in the rest of Spain.
We will visit his facilities and then we will taste his produts. We will also taste 5 different wines from maybe the best winery of the whole DO of Arlanza wines, Bodegas Sierra of Lerma.  The event will be extraordinary. There there will all together both owners Roberto Da Silva and José Luis Sierra, the owner of Bodegas Sierra.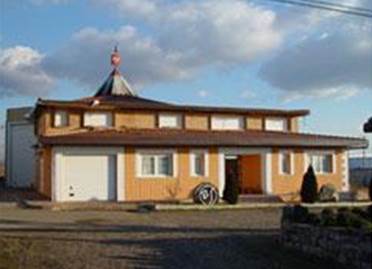 After having had a delicious  lunch and learn a lot about these products (morcillas and wine) we will make a guided visit to Burgos,  and the old quarters of the town.
 Then we will return to Madrid where we will arrive at 22,15 hours.
I would say this is a special trip. We 're going to have a lot of fun. But this is what y say in every one of our trips. But I say it beacuse it is true. I think tehre is going to be a before and an after having done this tour.
We expect to see you in there.
Program of the day:
10 h Depart froim Madrid (Cafetería Claridge Hotel, Plaza del Conde de Casal)
13 h Visit to facilities of Embutidos de Cardeña (Cardeñadijo, 3 miles from Burgos)
14,45  h End of the visit to the facilities. Begining of tasting of products of Enbutidos de Cardeña. and Bodegas Sierra (Arlanza region) tasting of 5 of its wines.
18 h Guided visit to Burgos, the old town.
19,30 h End of the guided visit. Depart to Madrid.
22,15 h Arrival to Madrid (Hotel Claridge Cafetería, Plaza del Conde de Casal).
Price of the trip (59 euros. (lunch not included 20 euros optional) (Depart 10 h)
 To pay,
 you can do it with a transfer with a previous email
 to 
igsegma@gmail.com
, 
or calling to 630 099 630. There are discounts for groups and members of the Winebus Club. (Booking with 25 euros you will pay tthe rest on the day of the event)