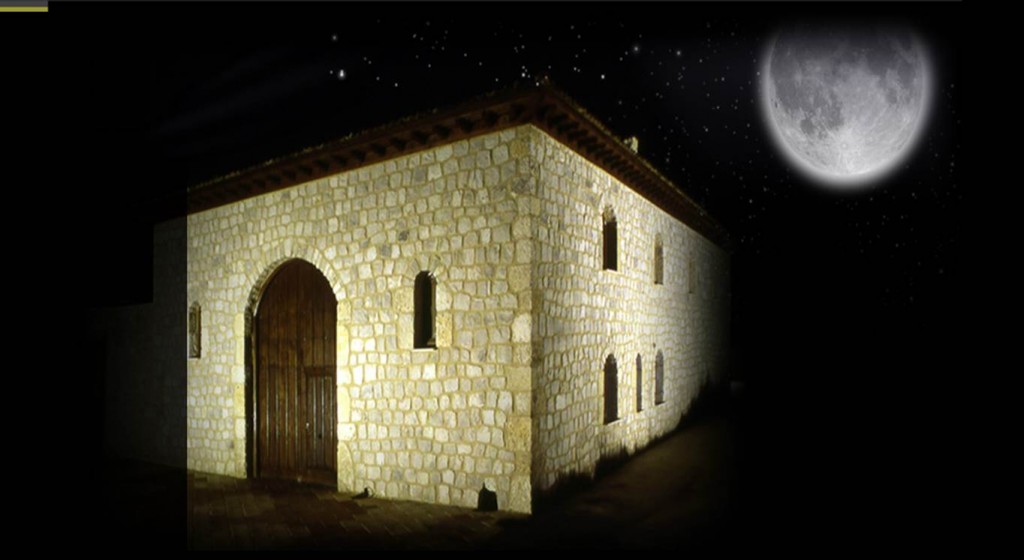 Price of the trip (59 euros. (lunch not included 20 euros optional) (Depart 10 h) To pay, you can do it with a transfer with a previous email to igsegma@gmail.com, or calling to 630 099 630. There are discounts for groups and members of the Winebus Club. (Booking with 25 euros you will pay tthe rest on the day of the event)

We love wine, we love to listen to nice stories, and among other things what like to make tours in which the activity lasts until the sun sets.
For this reason and considering that we are on the stage of the year in which the days are longer, and we love sunsets with a glass of wine in our hands, we change our regular schedule and we propose and afternoon activity that we expect that pleases you.
We leave Madrid and go to Aranda de Duero. In Aranda de Duero we will have some wines to get in good mood. We will make a guided tour of the town to be determined. Aranda de Duero is a town in which there were 300 wineries in the 16 th century and loads of things to see. All Aranda de Duero is filled with hundreds of galleries that were dug at that time to preserve the wine throughout the year. If you do not know Aranda you are going to be impressed. If you already know,  you know it is a town you can always see something you did not see before.
After visiting Aranda de Duero we are going back to go to Bodegas Kirios, a winery that is becoming a classic on the Winebus tours. There we will visit the vineyard in wich Jesus (the winemaker) always surprises us (he always does it) with his eloquence and will tell us about wich are the most important activities on this tome of the year in the field and on the winery. We will visit his winery and he will present his different wines (He has quite a broad range). After there will be a dinner with the wines of the winery and magnificent lamb chops.
I want to warn those who might come that the last time we have been in there the group that came was delighted with the visit to the vineyard. That they were excited when we visited the winery, that they were elated when we tasted the wines , and that they exploded screaming when they partipated on preparing the lamb chops and they arrived to the table
That might happen again so now you know it.
But there can be an additional pleasure this tour and it is to see the sunset of the longest day of the year in this so special winery, with a glass of wine in our hands. We are becoming experts on doing these kind of things. Experts? Why experts? Because we are looking for more and more situations and experiences that go straight to our heart and soul.
And what we get this quite often , at the end of the tour they say to us good bye with a hug. A way in which latins wish the best to others when they feel great. Somebody would say that hthis happens because of wine. But many other things happen on the tour that make us nmost ogf us believe wer have had a very special and wonderful day.
We expect that that happens again next June 21, on the tour of the longest day of the year. Do not miss it. Come with us.
Program of the day:
16 h Depart from Madrid (Cafetería, Hotel Claridge, Plaza del Conde de Casal)
18 h Arrival to Aranda de Duero. We drink the first wines. Guided visit in town.
19,30 h Visit to Bodegas Kirios. Visit to its vineyard, its winery, tasting of its wines.
21,15 h Dinner paired with thje wines of the winery (Lamb Chop)
21,48 h Sunset in winery.
23,30 h Depart to Madrid
1h. Arrival to Madrid (Cafetería, Hotel Claridge, Plaza del Conde de Casal).
Price of the trip (59 euros. (lunch not included 20 euros optional) (Depart 10 h) To pay, you can do it with a transfer with a previous email to igsegma@gmail.com, or calling to 630 099 630. There are discounts for groups and members of the Winebus Club. (Booking with 25 euros you will pay tthe rest on the day of the event)