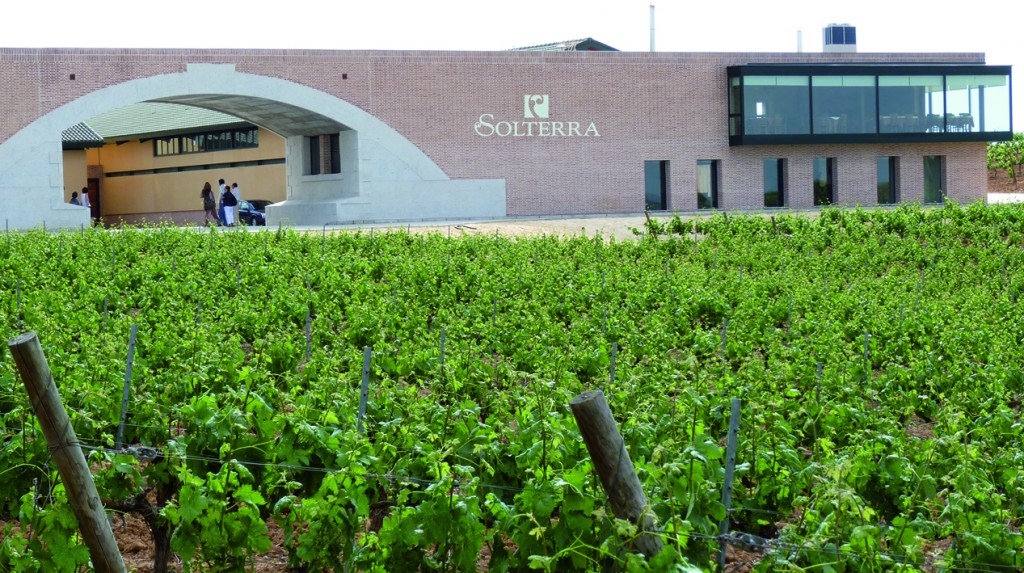 Price of the trip (59 euros. (lunch not included 25 euros optional) (Depart 10 h)(Cafetería, Hotel Claridge, Plaza del Conde de Casal)
To pay,
 you can do it with a transfer with a previous email
 to 
igsegma@gmail.com
, 
or calling to 630 099 630. There are discounts for groups and members of the Winebus Club. (Booking with 25 euros you will pay tthe rest on the day of the event)

We are making a tour to Bodegas Solterra in Roa in Ribera de Duero (DO).
That is what their owners say about their project:
We are in the foot of Cuesta Manvirgo, from where you can see an incredible 360 º panorama of Ribera de Duero. According to the legend, the place was inhabited by vestals, whose rites were seeking fertility and protection to these lands.
The winery is perfectly integrated into the landscape. Its green roof, wich armonizes with the surrounding vineyards, is a uniqueness among the other wineries covered with the traditional colour tile. In fact, the brick makers of the area call it "green Solterra"
On the attractions of visiting Solterra is our vineyard improvement project by implantation of  aromatic and medicinal plants. This is an ambitious work. A pioneer in the which has been supported  by la Junta de Castilla y León and CEDETI.
As you see on the image you can find enclosed we have a very nice tasting room, equipped with panel flavours, where we will do the tasting of 3 wines.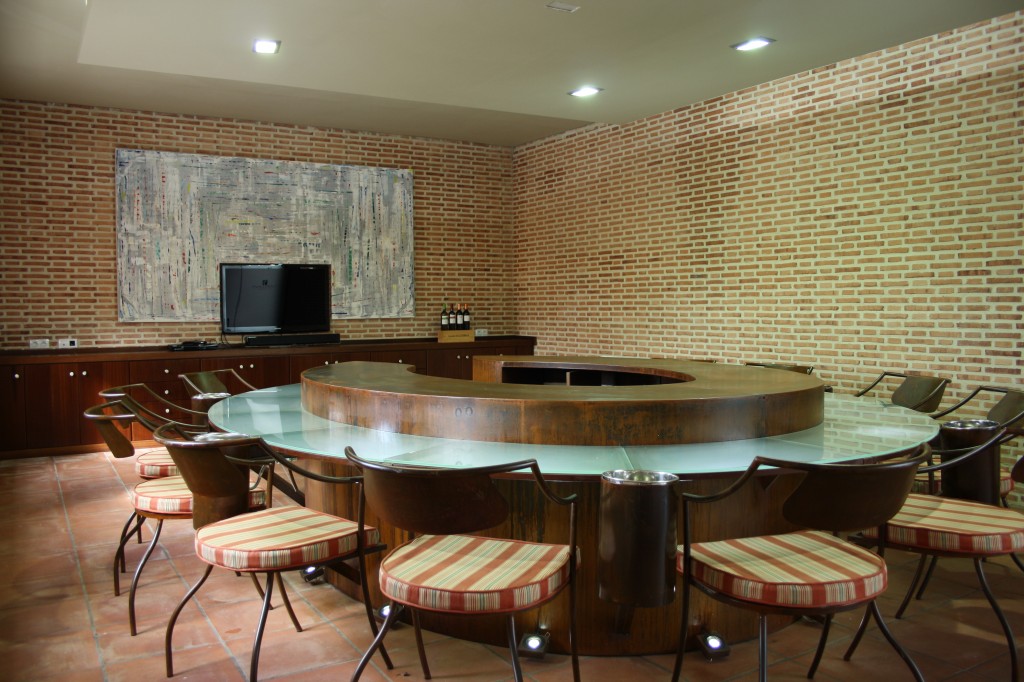 After the tasting we will go to Sepulveda where we have closed a menu of 25 euros. The specialty of Sepulveda  is lamb. Highly recommended. If you decide to have lamb will be an additional 5 euros cost per person.
On the afternoon we will make a guided visit to Sepulveda. Sepulveda is a wonderful town that it is  magnificently preserved. But if you listen to the story that there is behind you get in love with the town forever.
After this guided tour and depending  on the number of attendees we can decide to visit "Las Hoces del Duratón. For those who have not been yet to emphasize two things: as you are approaching to them they will show it little by little, and when you get to the end you realize you are in a little Colorado Great Canyon like. We will probably see some vultures.
Do not stay at home. Come with us to enjoy an exceptional saturday   
Program of the day:
10 h Depart from Madrid (Cafetería Claridge Hotel, Plaza del Conde de Casal)
12 h Visit to Bodegas Solterra (3 miles from Roa) (Tasting of 3 of their wines)
14 h End of the visit to the winery. We go to Sepulveda.
15 h Lunch in Sepulveda. Closed menu of 25 euros (optional). 30 euros if you ask for lamb)
16,30 h Guided visit to Sepulveda.
18,30 h End of guided visit to Sepulveda. Depart to Madrid. (or to Hoces del Duratón)
20 h Arrival to Madrid (Hotel Claridge Cafetería, Plaza del Conde de Casal).
Price of the trip (59 euros. (lunch not included 25 euros optional) (Depart 10 h)(Cafetería Hotel Claridge, Plaza del Conde de Casal)
 To pay,
 you can do it with a transfer with a previous email
 to 
igsegma@gmail.com
, 
or calling to 630 099 630. There are discounts for groups and members of the Winebus Club. (Booking with 25 euros you will pay tthe rest on the day of the event)