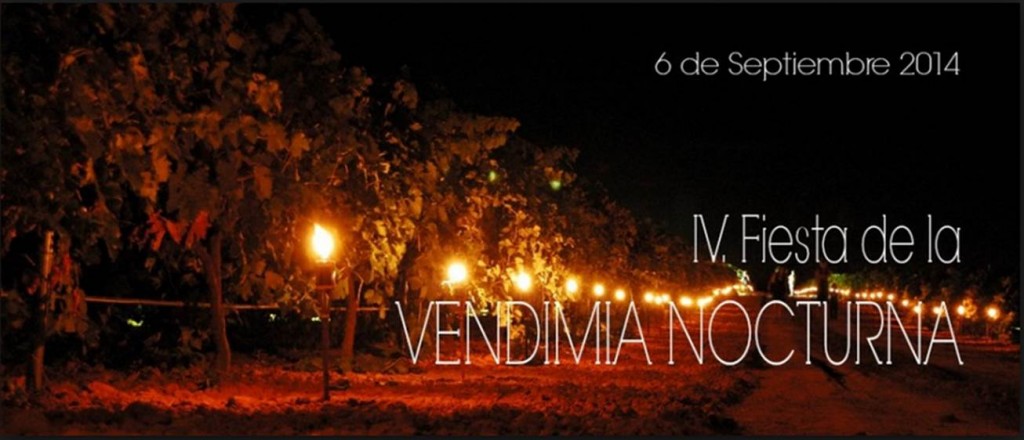 On Saturday September we will be on the Vintage Night Feast of Bodegas Vihucas.
I have to admit that on the Winebus we do enjoy doing special things.
We enjoy living experiences that are out from the ordinary. We say yes to everyone that get on our proposals. And we say yes also to those who propose us something original, different and made with good taste. And much more if done with a glass of wine in hand. And we find the Bodegas Vihucas project that fits 100 % to our requirements. So we say yes. And that is why we go to visit Bodegas Vihucas and its Vintage Night Feast.
Bodegas Vihucas is a small winery in Castilla la Mancha that is doing their own way following only its own rules when generating a brand and making Marketing if compared with the traditional ways on the wine sector. That try to export as much as they can and also try to take advantage  of what Social Media and New Technologies can give.
They are so special that in everything they propose, they transmit that if Bodegas Vihucas is behind,  something interesting and original is going to happen.
Some wineries  that we have already visited with the Winebus defend the night vintage  in order to protect the grape form high temperatures when taking to the winery and preventings from premature fermentation. And so there is a greater warranty of high quality on the grape and thus in the wine.
Well. Vintage starts in Spain this year by these days, and we do not find a better way to celebrate it than participating in a night vintage feast. Bodegas Vihucas organizes  a grand event to mark the beginning of the vintage. and the main event is the opportunity to participate in the grape harvest, as they do. At night.
If picking the grape is a real experience, it is even more  if you do it at night. In Spain most of what nice happens in summer happens at night. If we combine a music concert, an art exhibition and the best company, the paring is perfect. This tour is for people who know well the world of wine and for those who do not. For those who have attended a thousand tastings and for those who have not attended any. Both are going to enjoy the event. It is going to be a very amusing and special feast that I would recommend no to miss. But better a picture than a thousand words. Here you have the corporative video of Bodegas Vihucas where you can see everything we are going to live.
And if you enjoy all this without having to drive because you come with the Winebus, the experience can not be better.
This is the program
18,30h Depart from Madrid (Hotel Claridge cafeteria, Plaza del Conde de Casal)
20h Visit to the planting crocus. in Villacañas.
21h Feast. Welcome to the Winery. Photocall, we get into the gardens and taste the wines on the bar.
21,30 h Buffet paired with wine Vihucas on the gardens of the winery. We will enjoy of an exhibition of paintings, sculptures and photography.
22,30 h Concert of "Camerata Flamenco Project"
24,00 h Begining of the Night Vintage in Finca "La Sendilla":  Experience the feeling with your own hands harvest the grapes in the light of the moon.
2,00 h End of the Night Vintage for those who come with the Winebus..
3,30 h Arrival to Madrid. 2 stops (Plaza del Conde de Casal, and Plaza de Atocha)
Price of the trip 82 euros. (Depart 18,30h)