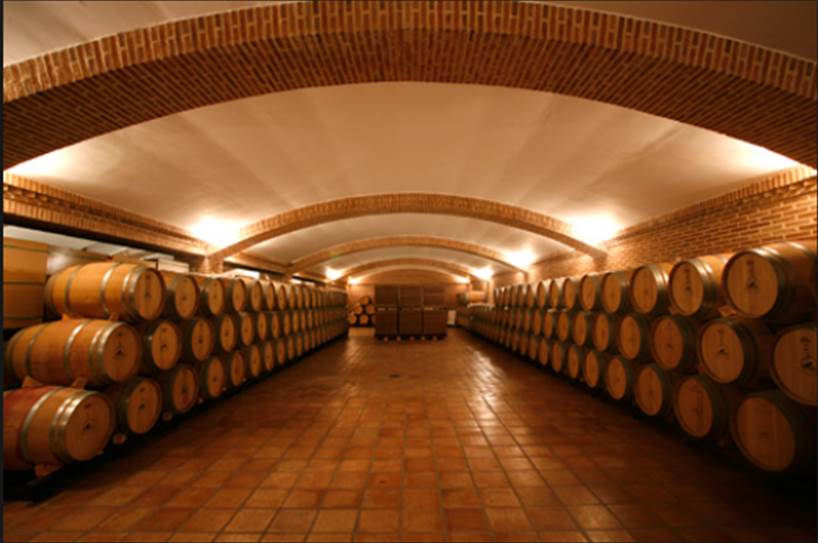 On Saturday December 20 we go to Bodegas Castiblanque, a winery loicated in the village of Campo de Criptana.
Few wineries have made such an important effort in Castilla La Mancha on Wine Tourism as this one. It is interresting to see how they have developped such an attractive activity. Here they have created different programs and there is even one for schools.
The owner is Miguel Angel Castiblanque who will accompany us through the visit. We ewill realize during the visit his entrepreneurial attitude and that he knows where he is at this moment and where eh wants to go with his project..
His winery is located on the village of Campo de Criptana. A village reminds you at all time that you are in La Mancha. A winery and a village that are transmitting personality and authenticity.
They have 120 hectaares of grapes of Tempranillo, Grernache, Petit Verdot, Syrah, Cabernet Sauvignon, Airen, Moscatel, Macabeo, Verdejo and Chardonnay.
We will taste 3 of their wines paired with some tapas and typical "embutidos" from the area.
Later we will have lunch at the best restaurant of Campo de Criptana. They have prepared us a wonderful menu (20 euros per person, not included on the price of the tour. On this restaurant we will enjoy with very good food but also as very nice decoration. a very good service and amazing views of the village and the windmills. (we will be door to door)
Campo de Criptana is much more than beautiful. The image that we have on this publications shows the view we are going to have from the restaurant.
Most Spanish and foreign people have a wrong image of La Mancha that will change just after this visit.
In the afternoon we will make a guided tour on and the windmills of Campo de Criptana. We will understand how they work and why they decided to build them.
And we will see an unforgettable  sunset if the weather helps us a little bit.
And then go back to Madrid.
Program of the day:
10 h Depart from Madrid (Hotel Claridge Cafetería, Plaza del Conde de Casal)
12 h Visit to Bodegas Castiblanque. Tasting of three of their wines
14 h End to the visit to the Winery,
14,15 h Lunch in Restaurant. (20 euros closed price) (Not included in the price of the tour)
16,30 h End of lunch.
16,30 h Guided visit to the windmills.
17,50 h Sunset from the windmills (if the weather allows it)
18,15 h Depart to Madrid.
20,15 h Arrival to Madrid (Hotel Claridge Cafetería, Plaza del Conde de Casal)
Are you coming with us?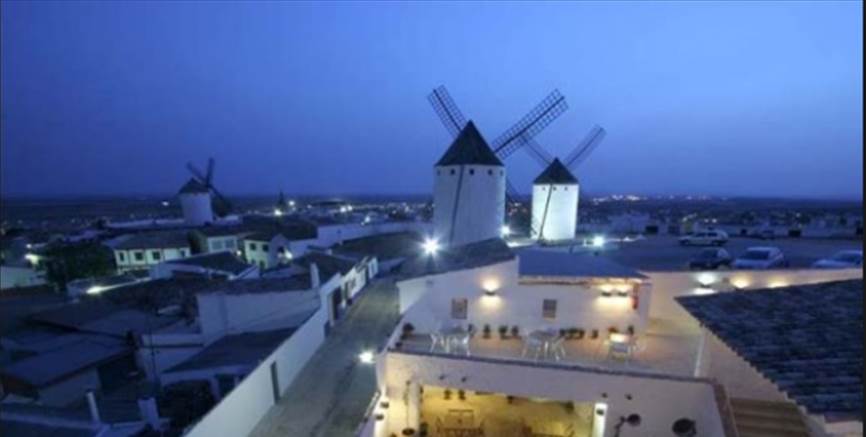 –