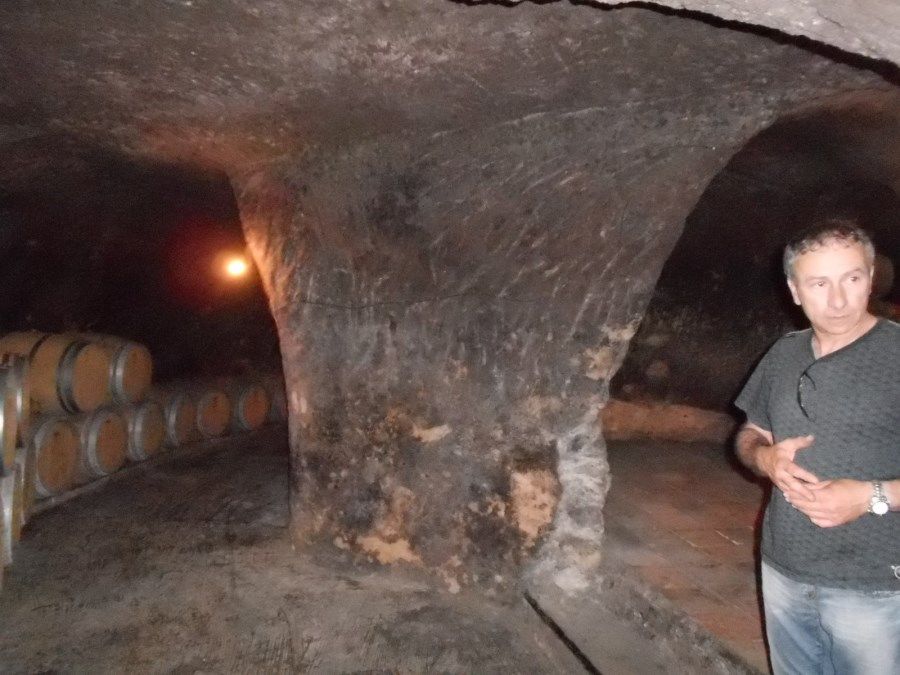 On Saturday January 24 we are going to a winery that is breaking ways of doing things. A winery with an amazing setting, in which when you visit it you think you have moved to the XVI century, with fantastic and very representative wines of the good job that is being done in Ribera del Duero.
We always go to this winery in summer, when the concierto de las velas is taking place in Pedraza. This happens on the first two Saturdays of July. As they say that an image is worth a thousand words, have a look on the video that a videoblogger has made (Mari Trini Guiner) when she assisted at the event.
We are talking about Bodegas Ismael Arroyo in Sotillo de la Ribera. If you make a visit to them, all the concept you have about Ribera del Duero is going to change drastically for you. Bodegas Ismael Arroyo is elaborating impressive wines that are already present in all developed and emergent countries.
From there we go to Pedraza to have a magnificent lamb. Pedraza is one of the prettiest medieval towns of the whole Castilla y León. To have a lamb in there is gorgeous Pedraza is one of these places that let your body and your soul fine. We will have a walk around the village. To do it in summer is amazing. And to do it in winter… it is too.
They will tell us nice stories about the town and we will try to end with a beautiful sunset if the weather allow us.
This is the program:
9,30 h Depart from Madrid (Hotel Claridge Cafetería, Plaza del Conde de Casal)
12 h Visit to Bodegas Ismael Arroyo-Valsotillo
13,30 h End of the visit.
15 h Lunch in a restaurant of Pedraza (lamb, 25 euros  additional cost).
17 h We will walk through the town and try to know all its secrets.
18,18 h Sunset from the Castle.
18,30 h Depart to Madrid.
20,10 h Arrival to Madrid (Hotel Claridge Cafetería, Plaza del Conde de Casal)