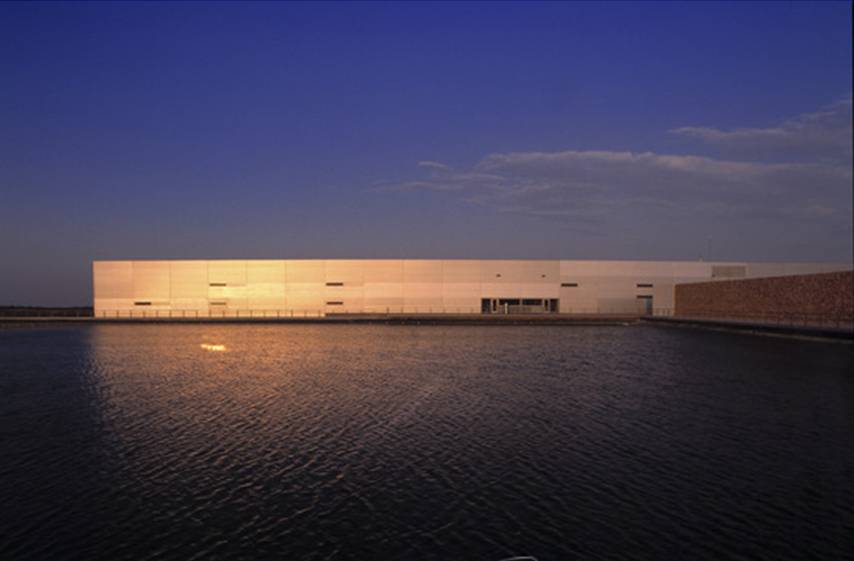 With the Winebus we are visiting quite a good number of wineries.
And most of them they have some points in common, its good wines, its personality, nice facilities, and a nice speech about its wines and winery.
The following proposal that we do to our visitors is to go to Finca Antigua, from the Martínez Bujanda family. This is its websirte.
Finca Antigua is a tremendously ambitious project in the middle of La Mancha of a group that knows very well what they are doing when creating a new winery in a wonderful setting.
I can ensure that nobody who comes, no matter how many wineries he has previously visited, he will not forget this visit. This project has such an elegance, a know-how, a personality that attract attention. This is not the first winery of the group that we have visited.
And once again we realize that luck is an important component of success, but the best way to be lucky  is to do the things very, very well and to do it with a lot of taste. This winery is a good example that this is so.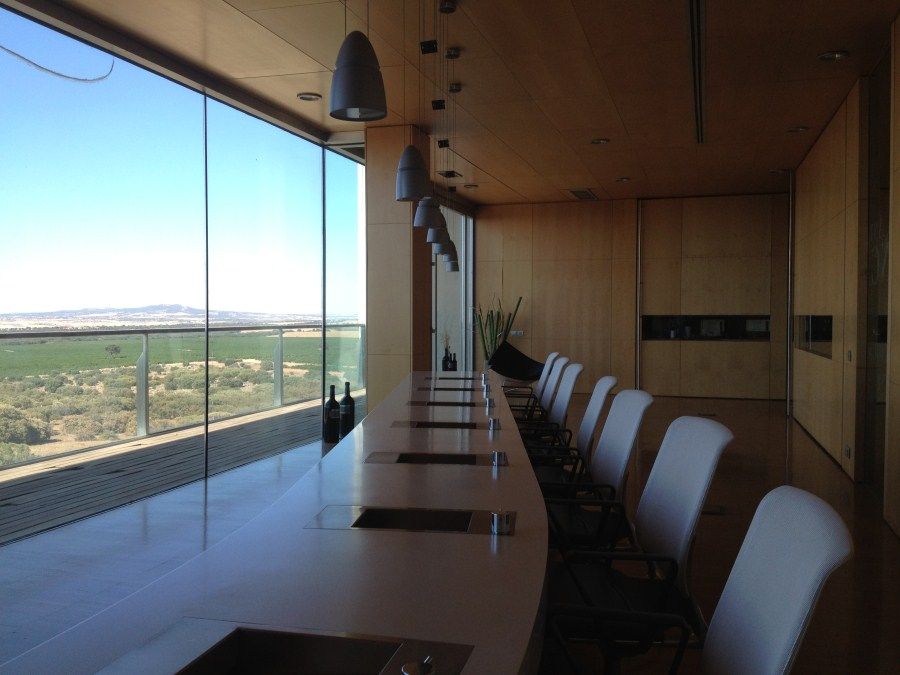 We will taste there 3 wines presented by the wine maker. I can already anticipate that their wines are out of the ordinary and we will be able to taste them in a stunning panorama of a huge universe of olive trees and vineyards.
The visit to this winery is really spectacular.
From there we will go to have lunch to a restaurant at La Mota de El Cuervo where they treat us perfect. In the afternoon we will visit the windmills and if we are lucky the museum of la Alfarería (The Pottery). There, we will see how life was in La Mancha 50 years ago.
If we have a sunny day the tour will be unforgettable. The probability of having sun at the end of June is nearly 95%.
No matter the wheather on the Winebus we use to enjoy a lot our tours. Because any wheather is good when leaving the big town. This happened the last time we visited this winery in a cold day. II can tell you it might be one of the most attractive tour we have had on the Winebus.
This is the program.
10 h Depart from Madrid (Cafetería Hotel Claridge, Plaza del Conde de Casal).
12 h Visit of the winery. Tasting of its wines.
14,15 h Lunch in La Mota del Cuervo (Price aditional 20 euros, optional)
16,30 h Guided visit to the windmills of la Mota del Cuervo
18,30 h Depart to Madrid.
20,15 h Arrival to Madrid (Cafetería Hotel Claridge, Plaza del Conde de Casal).