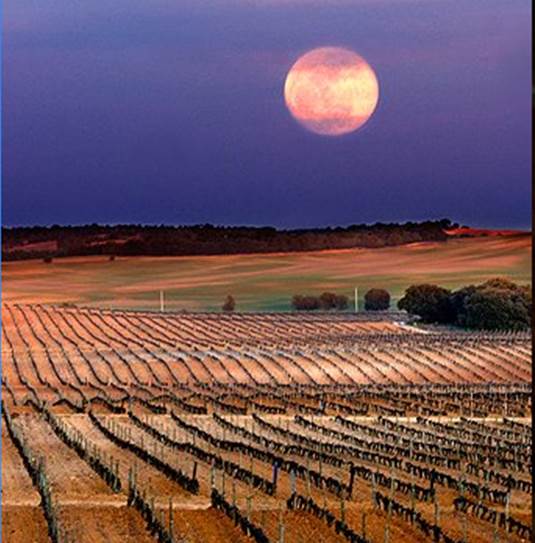 De visita a Bodegas Prado Rey y Pedraza el sábado 4 de Julio.
On Saturday July 4 we are going to make one of the tours the tour that excite us more to make. The reason for that is that in July and August we change many things in our tours. (Actually we enjoy a lot doing all kind of tours).
We jump from the winter schedule to the summer schedule.
We use to say that the Winebus is a day activity but this is half true when July and August come. On these months we make the tours on the afternoon and are back in Madrid at late night (1,30h AM), to avoid the heat of the mornings and enjoy the wonderful nights that summer gives us. We think this is more attractive if we go to a town in feasts. We still visit a winery previously but we also look to the towns in feasts. We begin with a visit to a winery in Pedraza and we keep doing this for the whole summer. We are very satisfied of visiting wonderful  villages and towns of Madrid, Castilla y León and Castilla La Mancha at night.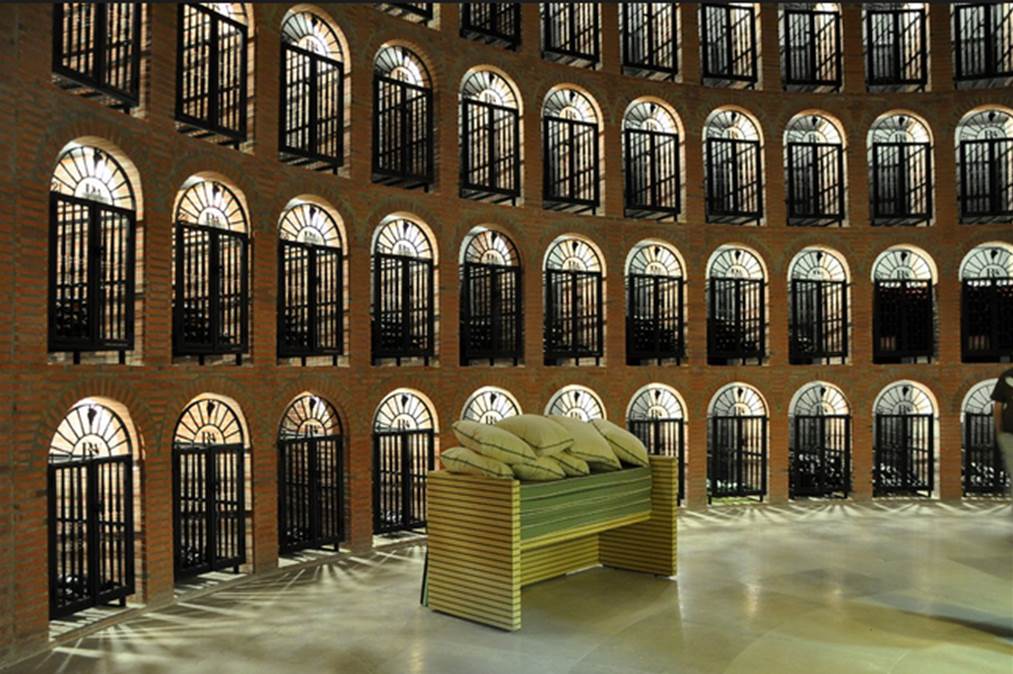 And we start hitting hard. With a wonderful winery of Ribera del Duero, Bodegas Prado Rey, to go later to Pedraza. Pedraza is one of the most beautiful towns of Spain the whole year. It is a medieval town with a lot of charm.
July arrives and they organize in there since more than 20  years the Concierto de las Velas. And the town, only with the light of 30.000 candles receives a world famous orchestra and organizes a concert of classic music that makes of the town even a nicer place.
This day electric light disappears and all the town is lighted by 30.000 candles that transform the town into the most beautiful town of the planet on that day.
We visit with the Winebus after having visited one of the most remarkable wineries of the whole Ribera del Duero. We are talking about Prado Rey, a winery with an exceptional vineyard and land. You only have to look at its vineyard to realize, even with no words that the wines they elaborate in there are a very high quality. And so it is, and so is the tasting. And so is the whole experience.

After the visit to this winery we get on in our way and go to enjoy the night of the candles in Pedraza. We will try to enjoy as much as we can from this wonderful night. It happened last year and it is going to happen again. We will have a full moon that will make us goosebumps.
This is the 4th year we visit it and we always had an exceptional night. It is the only tour in which we repeat in 2 consecutive Saturdays. We can not resist o go just once having the possibility of going twice.
From this tour we have received the best reviews, but for us it is very important  that you know what you are going to find.
This is a wonderful night for people with sensibility who enjoy the little pleasures of life, on the wine, on nice stories to listen to, from people who are coming with a very positive attitude, that do not mind on having dinner with sandwiches. If you are looking for "haute cuisine" or you have important restrictions on food, or want one glass per minute this is not your tour. We will not assist at the concert because we can not warrant that we will arrive in time and there will be time of watching the whole concert. We know that if you are coming with us you will have a much better dinner and wine that any other visitor of Pedraza on this day
Dinner will consist on sandwiches that we will buy in the middle of the way and we will take them like cyclists of the Tour de France and will eat when we arrive to Pedraza paired with fresh and good white wine from Rueda.
If this is what you are looking for you have the doors open to come.
Our goal is to make it even better than last year or at least to get the same level.
Our visitors make it for us very easy. We see the brightness in their eyes, the brightness of living a feast as Hemingway described it when he wrote about his experiences in Spain.
On this country there several things that we know very well how to do. And one of them is making nice feasts. We want to push over that direction assisting to them with a glass of wine in hand if possible.
We are waiting for you.
This is the program:
15,15 h Depart from Madrid (Plaza del Conde de Casal) (parking in the streets of Madrid is free since 15 hours)
17,30 h Visit to Bodegas PradoRey. Tasting of its wines
19 h End of the visit to Bodegas Prado Rey.
20,30 h Arrival to Pedraza.
21,39h Sunset. The moon will be at 97,70% (nearly full)
0,30 h Depart to Madrid.
2,15 h Arrival to Madrid (Plaza del Conde de Casal).
Price of the tour: 69 euros + 15 of optional lunch. You can book for 25 euros, the rest you pay it on the day of the tour with Ticketea, Paypal or a bank transfer with an email to igsegma@gmail.com  Time depart 15,15 h ( Hotel Claridge cafeteria, Plaza del Conde de Casal ).