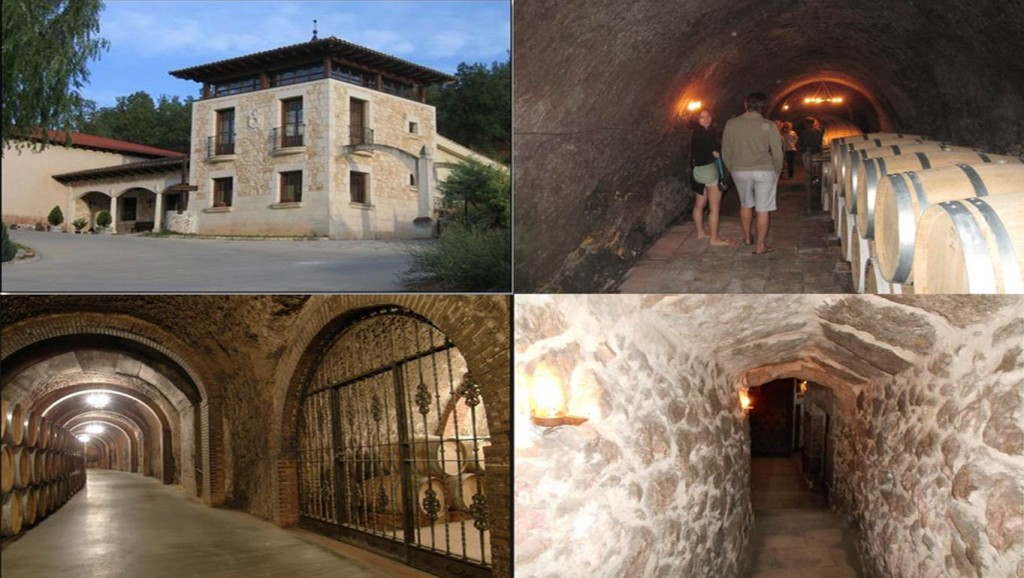 Time depart 15,15 h ( Hotel Claridge cafeteria, Plaza del Conde de Casal ).
On Saturday July 11th we are going to do just the same we did last year. Step by step. This is the 4th year we go. We enjoyed a lot the first time. We enjoyed the second, and since the third we do not have enough going once. So we go twice.
As we say this the unique tour on the year that we repeat 2 consecutives Saturdays on the year. The only difference is the winery. On this case we go to a winery out of a dream. A winery with caves that tell so many things that probably nothing more should be said. We say that there are places where the stones talk. This is one of these places.
But they do much more to talk. When you visit this winery you can understand in 1 hour, the past, the present and the future (wonderful future) of Ribera del Duero wines.
And of course we will taste some of their wines.
Some visitors of this tour are coming focused on what is going to happen in Pedraza. But when they come to this winery, they change their mind in 10 minutes when they see the grandeur of this winery and its unthinkable caves. At the end what is hard is to convince them to leave the winery to go to Pedraza. Then the hard task is to drag them to take them to Pedraza
But better two testimonies of what happened in previous editions. 1) The report of our friend Cucharete of his visit during 2013 ¡Cucharete disfrutó a tope del Winebus! La noche de las velas de Pedraza.
And also the Video that the Video Blogger Mary Trini Giner did last year. (Thank you Mary Trini)
And then we go to Pedraza. To enjoy a wonderful feast in a charming medieval town that becomes the center of the world for one day. There they remove the elechtrical lights and light 30.000 candles to illuminate the town. At that moment the town becomes something charming and unforgettable for all the visitors.
They ask me which of the 2 tours I do recommend to go. What a question! It is similar to if I love more dad or mum. I love both. If you have this kind of dilemma and you do not know how to solve it, do what we are going to do ourselves. We go to both. And we do it enchanted. These are the kind of tours that when you end them it seems you have become a better person. This sensation may disappear in a few days this, but as it lasts… It is fantastic.
I recommend no to miss this experience.
Here we go!
This is the program:
15,15 h Depart from Madrid (Plaza del Conde de Casal, Hotel Claridge cafeteria)
17,30 h Visit to Bodegas Ismael Arroyo. Tasting of its wines.
19 h End of the visit to Bodegas Ismael Arroyo.
20,30 h Arrival to Pedraza.
21,44 h Sunset. The moon at 34,12%
0,30 h Depart to Madrid
2,15 h Arrival to Madrid (Plaza del Conde de Casal, Hotel Claridge cafeteria)
There we go. ))