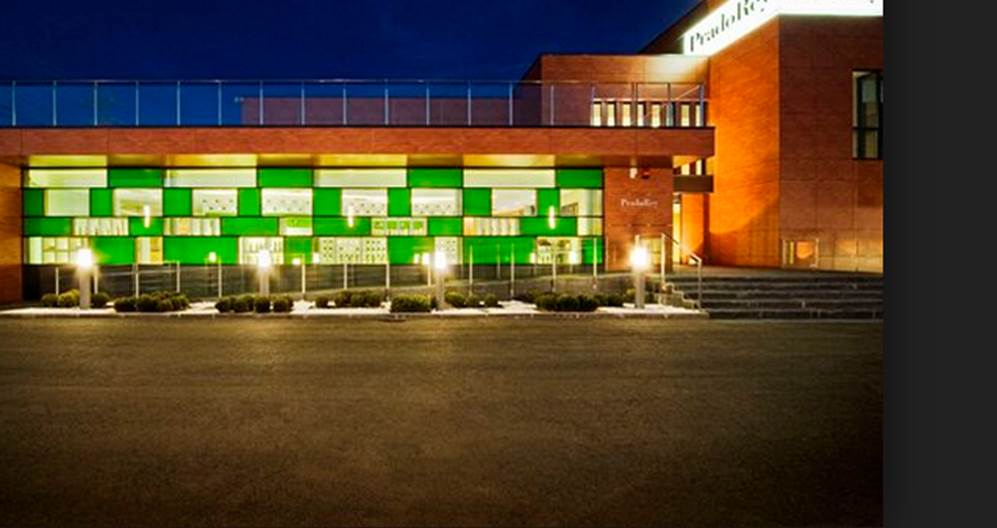 This winery belongs to the Prado Rey group, with wineries in Rioja, Ribera de Duero and Rueda.
On this case we will visit its winery in Rueda.
That is what they say about themselves: Within an ambitious expansion project of the PradoRey group, the winery started in 2007. Ant they did it with a concrete objective, to get high quality white wines with using new techniques and the innovative technology in the market. These techniques allow extract maximum aromas and flavours of Verdejo and Sauvignon Blanc in Rueda. They use pioneer systems in Rueda, like the "Boreal" or the process of cooling the must with CO2, which controls the temperature and enhances that the grape matains on the best condition.
The wines that are marketed are Prado Rey Verdejo, PR3 Barricas and Prado Rey Sauvignon Blanc Seco.
During the visit we will taste 3 wines made in this winery and the group.
From there we will go to Avila, to have tapas and wine.
From there we go to Avila tapas and wines. We will be able to  watch the" sound and light show" Teresa ilumina Avila that already took place last year.
We can see a small sample of what will happen in Avila with this video.
We expect an unforgettable night. Like all so far we have lived within the program "Fancy Nights" in summer with the Winebus.
Program of the day:
14,45h Depart from Madrid ( Hotel Claridge Cafeteria, Plaza del Conde de Casal)
17 h Visit to Bodegas Prado Rey (Rueda). Tasting of 2 of their wines and we will learn to make coktails with wine.
19,15 h End of the visit. We go to Avila.
20,45 h Dinner with tapas and wines in Avila. (15 euros closed price and optional) (Not included on the price of the tour)
21,07 h Sunset of Avila.
22,30 h Sound and light show "Teresa ilumina Avila"
23,45h Depart to Madrid.
1,30h Arrival to Madrid (Hotel Claridge Cafeteria, Plaza del Conde de Casal).