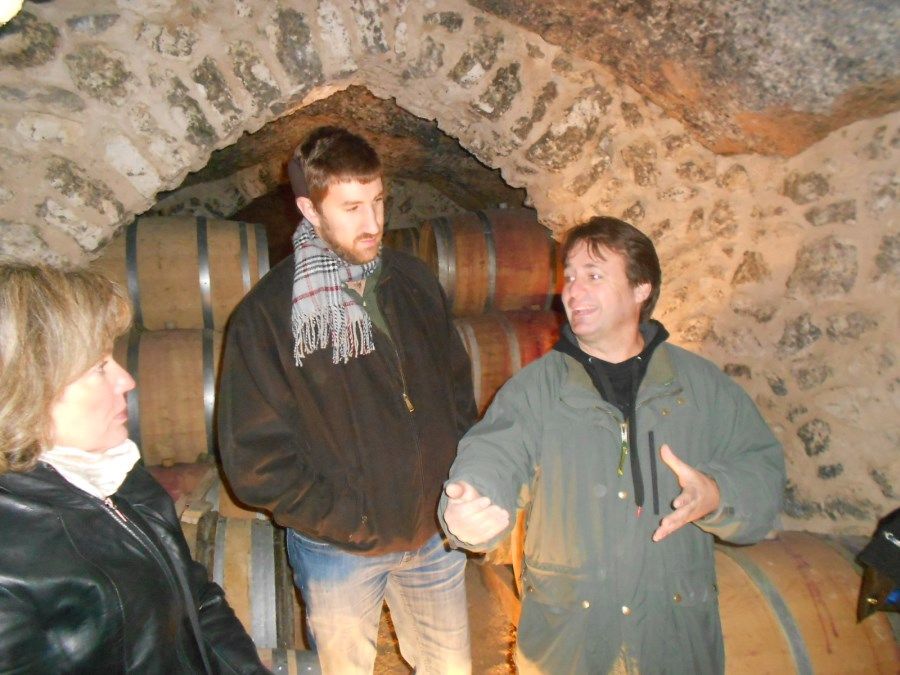 We are going to Bodegas Kirios de Adrada. A winery that we have visited at diferent times of the year.
Bodegas Kirios combines many features that make people the visit excited.
On the one hand they have extraordinary wines, that you enjoy a lot dirinking. Its winemaker is an endearing guy with an extraordinary culture that leaves us stunned every time we come. Jesus (it is his name) reads a lot and transmit to his wines and his speech all the knowledge he has.
When you go to Bodegas Kirios you could think you are getting into a Philosophy class, but ona class that you will clearly understand. A philosophy applied to the vineyard and wines. And all that with a glass of wine in hand. His vineyard is so nice and what happens in here is so impressive that we never dare to miss that experience, no matter the wheather. I have heard things in there I will never forget.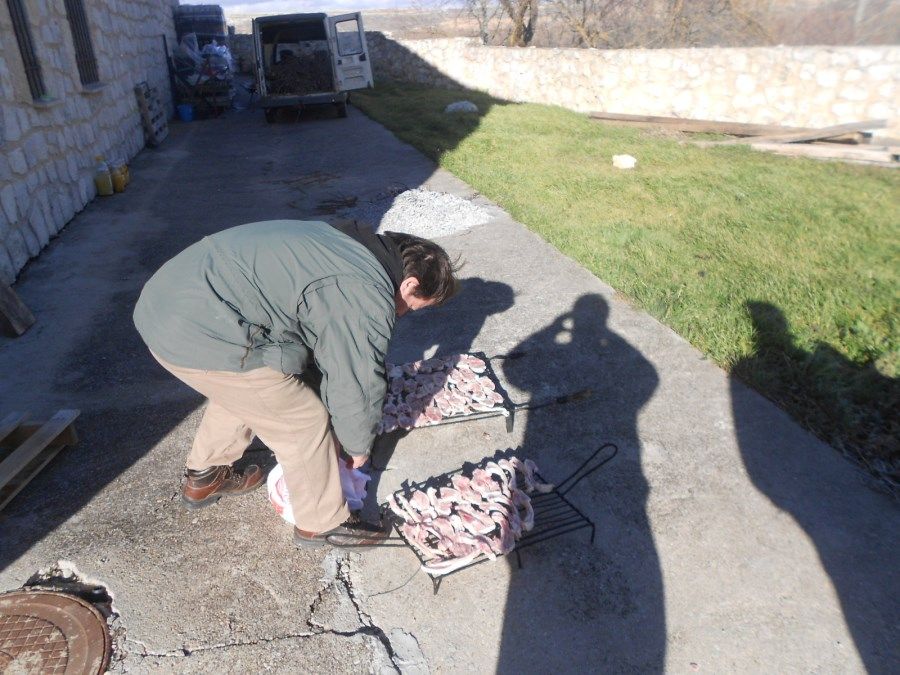 Then we go to the winery and its underground caves over 4 centuries. And from there to the tasting room where we will taste his wines and pair it with the best lamb chops you have ever tried. We wiil participate in its preparation. And all that will happen with a glass of wine in hand.
The experience is so extraordinary that in some cases there has been groups shouting the name of Jesus as if they were a Premier League footbal team fans at the end of the experience.
After that we will go to Aranda de Duero, to visit the XV century caves of Aranda de Duero.. There we will understand how the wine was elaborated on that time. On the XV th century there were in Aranda de Duero 300 caves that produced 5 MM liters a year.
If you have not been in Aranda yet, it is something you will not ever forget.
This is the program
9,45 h Depart fro Madrid (Hotel Claridge Cafetería, Plaza del Conde de Casal)
12 h Arrival to Bodegas Kirios Visit to the winery. Tasting of its wines.
13,45 h Lunch in the winery. Lamb Chops (20 euros aditional cost).
17,15 h We move to Aranda de Duero.
18 h Visit of the undergorund caves.
19 h Depart to Madrid
20,45 h Arrival to Madrid (Hotel Claridge Cafetería, Plaza del Conde de Casal).
21 h Sunset.