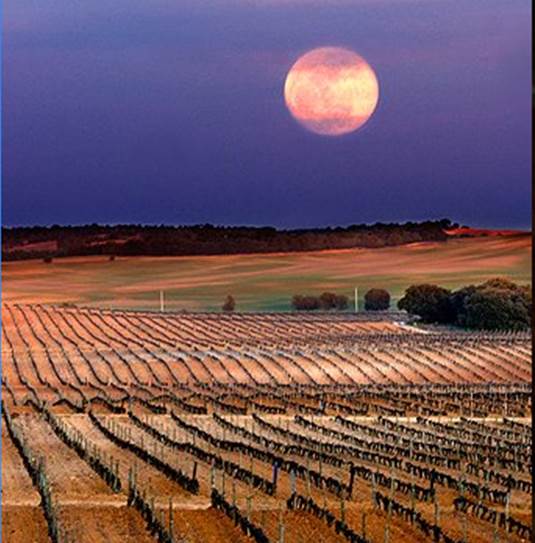 Bodegas PradoRey has a wonderful land with a spectacular vineyard. We are going to do much more than visiting a winery this time. Most of the time we are going to be on the vineyard which is the place where the most important things happen to develop a good wine.
We will see first hand what in other visits they just tell us. That compulses us to make an effort of imagination to understand what happens. We will see how the grapes are picked, how rhey arrive into the winery and how the stripping of the grapes is done. We will taste the grapes, the must, before any fermentation, and we will pretend to be winemakers for a while, tasting the must and calculating the degrees of alcohol the wine is going to have as we taste the must with sugar. We will be able to understand better than ever why they do what they do to convert must through fermentations into wine.
And as we have done other times we will visit the winery, we will taste its finished wines and we will pair it with the cheeses and olive oil from their own production. Their wines are spectacular but so they also are their cheeses and olive oil.
From there we will have tapas and wines and then to approach to la Granja de San Ildefonso and make a visit to its Royal Palace.
Form there we will go to Madrid which is only a little more of an hour from our last stop.
Program of the Day:
9,15 h Depart from Madrid (Hotel Claridge Cafetería, Plaza del Conde de Casal)
11,30 h Visit to Bodegas Prado Rey (Rueda). Visit to its vineyard, pressing and tasting its grapes and theree of its wines.
14,30 h End of the visit to the winery.
15 h Lunch of tapas & wines. (15 euros closed price, optional) (Not included in the price of the tour)
16,15 We go to la Granja de San Ildefonso
17,45 h Visit of the palace of san Ildefonso..
19,15 h We go to Madrid.
21 h We arrive to Madrid (Hotel Claridge Cafetería, Plaza del Conde de Casal)