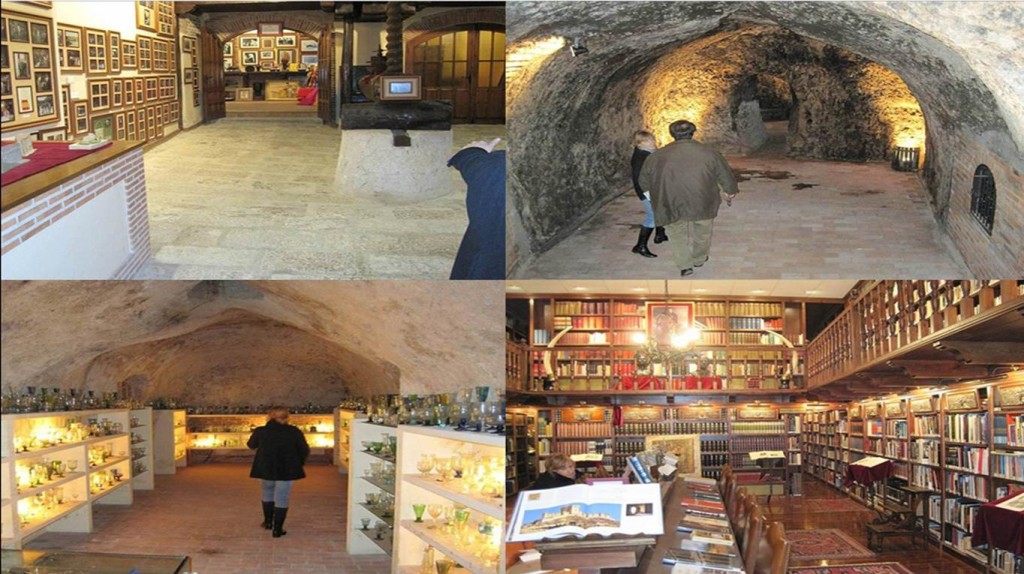 We're going to visit Bodegas Mocén and Avila on Saturday November 28.
Can a photo reflect the reality in all its intensity? They say a picture is worth a thousand words. I believe that words are more a complement. And there are people with a special ability to express what they see or/and feel. And what does a video do? Does it reflect more than a thousand pictures? It is again a complement.
Here it is the video of our last tour to Bodegas Mocén  made by a video blogger friend this last summer.
What you are going to see  on the winery is something that you will not see in any other winery. I am not saying better or worse. I say it is something that will leave you speechless.
Bodegas Mocén is not only atttractive beacuse oif its facilites but also for its wines.
When you visit that winery you realize it is a work of a self made man. Jose Luis was an entrepreneur in the days when this word was not used.
Bodegas Mocén is located in Rueda and make both white and red wines. There we will taste two oif their wines.
From there we go to have tapas and wines in Avila and visit its town. For those who do not know Avila, the view of its wall in perfect conditions is an unforgettable spectacle for years to come. And for those who have already been. Visiting that town may allow you learn a lot about the middle age in Castilla. Our Middle Age could be considered the richest of the whole Europe.
Spain has been invaded for centuries. We have for this reason a lot of influences from many different people. We were lucky that the king  Philip the 2nd decided to put the capital of Spain in Madrid. Towns as Avila remain for this reason as they were 5007600/700 years ago.
No matter you are Spanish, American, Japanese or Russian I recommend you not to miss it because the experience is going to be exciting.
This is the program of the day
9,15 h Depart from Madrid (Cafetería of Hotel Claridge, Plaza del Conde de Casal)
11,30 h Visit to Bodegas Mocén. Tasting of two of its wines
14 h End of the visit. We go to Avila.
15 h Tapas and wines in Avila.
16,30 h Guided visit to Avila.
17,51 h Sunset.
18,30 h End of the guided visit.
18,40 h Toast of the end of the tour
18,50 h Depart to Madrid
20,20 h Arrival to Madrid (Cafetería of Hotel Claridge, Plaza del Conde de Casal)