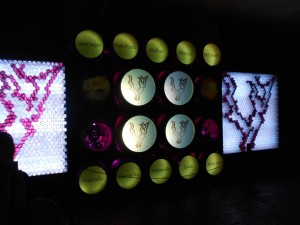 Finca La Estacada wsa one of the wineries where we started the Winebus project. That is why it will be always in our heart.
Bodega Finca La Estacada, understands very well what wine tourism means in 2016. They have made a huge investment on this area. They have not only the winery but a restaurant, a hotel, a Spa and paddle courts.
This winery is a proof that in Castilla La Mancha good wines can be made. This winery belongs to Ucles DO, very close to Tarancón, Cuenca.
On the visit  we will see many details that you will not find in any other winery of Castilla La Mancha and I am convinced they will be the subject of debate for those who join us.
There we will drink two of their wines.
To visit this winery help us doing half the way to arrive to Cuenca which is only 45 minutes car drive.
We'll go to have tapas and wines by the city. Cuenca has many places worth taking all kinds of tapas.
Cuenca is a real pleasure to visit. We've visited this town several times. We always try in every tour, even if we go to the same town to make a different approach with a different perspective. This time we will visit the abstract museum in which they cellebrate the 50 aniversary. And then we will visit the tunnels that were made during the Spanish Civil War. They will tell us when and why these tunnels were made. in the Winebus our focus is on listening to nice stories trying to have a glass of wine in hand.
If you do not know Cuenca yet you are not going ever to forget you are going to feel and see. If you have already been you know what we are talking about, and I am sure you will want to join us.
This is the Program:
10,30 h Depart from Madrid (Hotel Claridge Cafetería, Plaza del Conde de Casal)
12 h Arrival to Bodega Finca La Estacada, Tasting of 2 of their wines.
14 h End of the visit to the Winery. We move to Cuenca.
15 hTapas and wines in Cuenca (Additional and optional cost 20 euros per person).
17 h Visit to the Abstract Museum of Cuenca.
18 h Guided visit to the underground caves of Cuenca.
18,50 h End of the guided visit to Cuenca
19 h View of the "Casas Colgadas of Cuenca
19,15h Depart to Madrid.
20,45 h Arrival to Madrid. (Hotel Claridge Cafetería, Plaza del Conde de Casal)