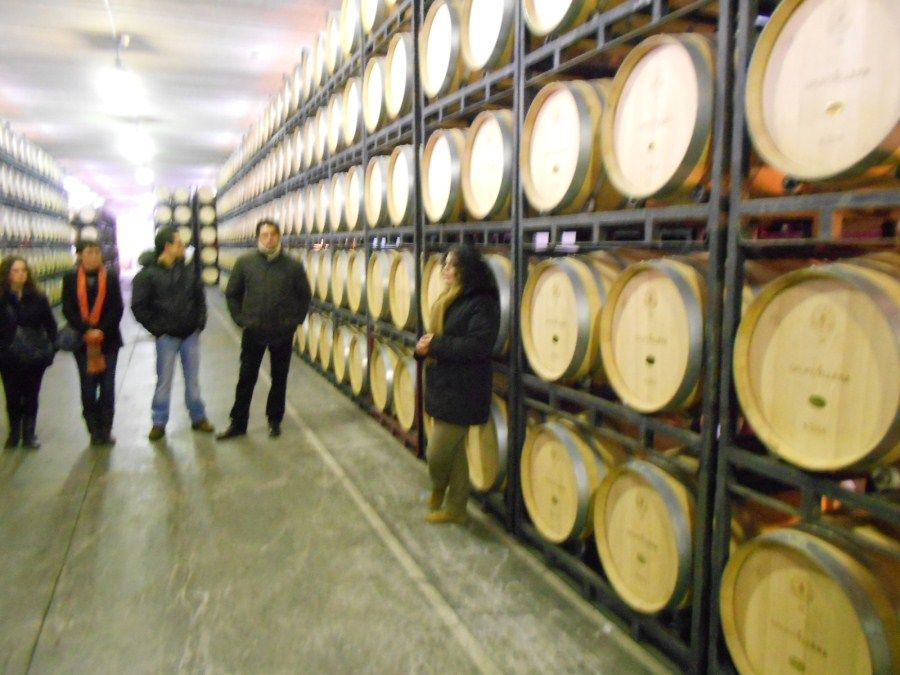 We repeat on the visit to a winery of Rueda. Now it is Bodegas del Grupo Yllera. Actually it is a double visit. By one side there is a visit to the facilities of where they ellaborate the Tinto Yllera and the white wine typical from Rueda. On this occasion it happens again that we gather on the visit with notable wines a spectacular facility and a very attractive discourse. Grupo Yllera wineries are pioneers in many things in the wine world. They will talk to us about that during the visit. That can be checked during the tasting. They have very good wines in Bodegas del Grupo Yllera.
But the winery is also very attractive. On one side we will visit the winery where they now elaborate all their products. We will visit afterwards the Laberynth Winery (el Hilo de Ariadna)(Ariadna´s thread). We will descend 20 metres into the underground to relate Greek mythology with the world of wine.
On the way back we will have tapas and wines.
From there we will go to Segovia.
In Segovia we will see a different Segovia from the typical visit. We will go to the Museum of la Moneda in which we will learn the story of money over time since the begining with the barter economy to the hand made coins until now with paper and virtual money.
But even more interesting will be the visit to the Interpretation Center of the Aqueduct of Segovia. We will know in detail what the romans did 2000 years ago to make such an impressive work. After that visit you will look at the aqueduct on a much more respectful attitude about the amazing work done 2000 years ago.
This is the program
9,45 h Depart from Madrid (Hotel Claridge Cafetería) (Plaza del Conde de Casal).
12,00 h Arrival to Bodegas Yllera. Visit of the Winery. Tzasting of 2 of their wines
14 h End of the guided visit.
14,30 h Tapas and wines in Medina del Campo.
15,45 h We go to Segovia
16,30 h Museo de la Moneda
17,15 h Visit of the Interpretation Center of the Aqueduct of Segovia
18,30 h Walk through Segovia
19,32 h Sunset with the view of Segovia from Zamarramala
19,40 h Depart to Madrid
21 h Arrival to Madrid. (Hotel Claridge Cafetería) (Plaza del Conde de Casal).