Winery visits from Madrid
We present the winebus service on this video.
Tours all day: Depart from Madrid, around 10-11 horas, and coming back  around 20 h, from Plaza Conde de Casal.
Tour details:
10:45 am Departure from Madrid
12:00  Winery visit and tasting
14:00 End of winery viist and tasting
15:00 Lunch
16:30 Afternoon activity
18:30 End of afternoon activity
19:45 arrival in Madrid
Summer tours: Depart from Madrid, since 16 h,
Taylor made tours:  Any day with 72 hoous communication in advance.
These are the tours we have at this moment programmed  Are you a group of 4 or more? Call to 630 099 630
Interview about the Winebus Service
That is what our clients think about the Winebus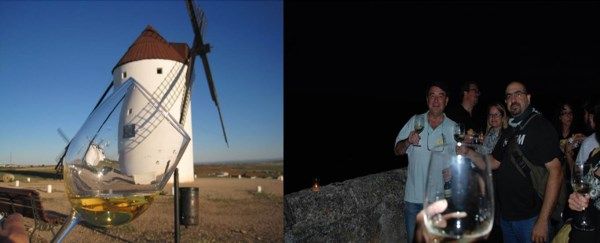 The Winebus is a Wine Tourism Agency based in Madrid. We could also say that it is arural tourism Agency with a glass of wine in hand.
We focus our services on the wine, but we also propose activities with a touch of adventure that have the objective to awaken the 5 senses of our customers. These other activities are as important as wine and occurs like the good wine pairings that help make the whole experience much better. And even the wines look better if you drink it in an engaging experience.
Drinking wine is a social activity. Everyhting looks nicer with a glass of wine in hand.
All this increase the desire to interact with other participants if even if they did know each other since  few hours before. 
Do you want to come with us to do a wine tour in Madrid?