Ribera del Duero has recently been considered as one of the best areas in the world in the production of quality wines. Duero River is synonymous of quality all the way. Ribera del Duero opened to the world later than Rioja. The Apellation of Origin was created in 1980. Since that time more and more people have become supporters and fans of its wines. Currently they have enormous international prestige. But to enjoy Ribera del Duero you have to consider not only its wines but its towns (some of them medieval towns), its landscapes, its gastronomy, its festivals, its customs. Ribera del Duero is only 2 hours far from Madrid. The typical grape in here is Tempranillo but you can also find some other grapes in a minority. The wines produced here  are full-bodied wines and where the fruit is very present.  
Featuring private Tours
Customized attention.
We pick you up at your hotel or current address within the Region of Madrid.
All our tours are carefully designed and selected in accordance with to your needs.
Contact us by filling out the following online form. You can also get more useful details about our services by email or by phone and we will send you our feedback as soon as possible.
Harvest at PradoRey Winery and visit Segovia with Winebus.
Wine tourism at Bodegas Ismael Arroyo and the night of candles in Pedraza
Visiting Portia Wineries and hiking through the green Segovia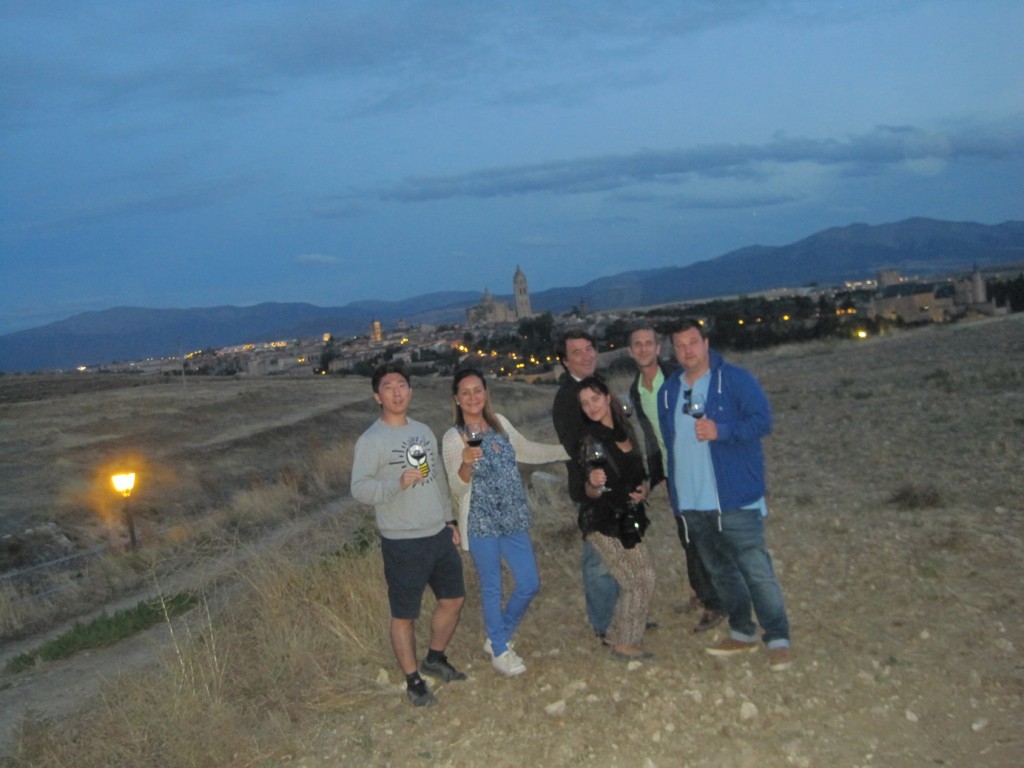 English reviews
"Highlight of my Madrid Vacation",    "Delightful",    "Ribera wine tour",    "Ribera & Pedraza: Night of the Candles",    "Feel like a Local",    "The Wine Bus Rules!",    "The magic wine night at Ribera del Duero and Segovia",    "The host made the trip",    "6/5 stars for the Winebus!",    "Great day out" ,    "Unique/customized wine tour & visit to Segovia",    "A MUST DO in Madrid! Unforgettable experience!!",    "A great way to explore Spain's wine culture",    " WINE & CULTURAL EXPERIENCE IN RURAL MADRID",    "A must for winelovers"
Opiniones en español
"Una noche inolvidable",    "Maravillosa experiencia",    "winebus tour in Madrid wth Ignacio",    "Insuperable",    "The ultimate experience in wine in Spain!!!!!",    "Una excursión inolvidable.",    Ribera del Duero auténtica y maravillosas Hoces del Duratón"