| | |
| --- | --- |
| Persons | Price |
| 1 | 260 € |
| 2 – 2 | 183 € (per person) |
| 3 – 5 | 168 € (per person) |
| 6 – 8 | 159 € (per person) |
(Small group guaranteed)
What You Can Expect from this Ribera del Duero Tour
Ribera Duero wines are associated with high-quality wines in the world of wine. Ribera Duero wines came into the international market later than Rioja wines.
Rioja was the first region of Spain that realized how important the international market was going to be for its wineries.
In 1982, Ribera del Duero region was created to help this region to be known all over the world.
Thanks to this initiative, more and more people are now supporting and buying its wines. Currently they have enormous international prestige.
The attraction of Ribera del Duero is not only in its wines but also in its Middle Age towns appearance,
You can also enjoy its landscapes, its castles, and its gastronomy.
Ribera del Duero is only two hours from Madrid.
The Ribera del Duero wines are made with Tempranillo grapes.
This grape is the same grape as the one planted in Rioja and La Mancha regions. But the resulting wines are completely different.
In Ribera, there is very peculiar weather in summer. Very hot during the day and very cool during the night. There is very low rainfall and high altitude above sea lev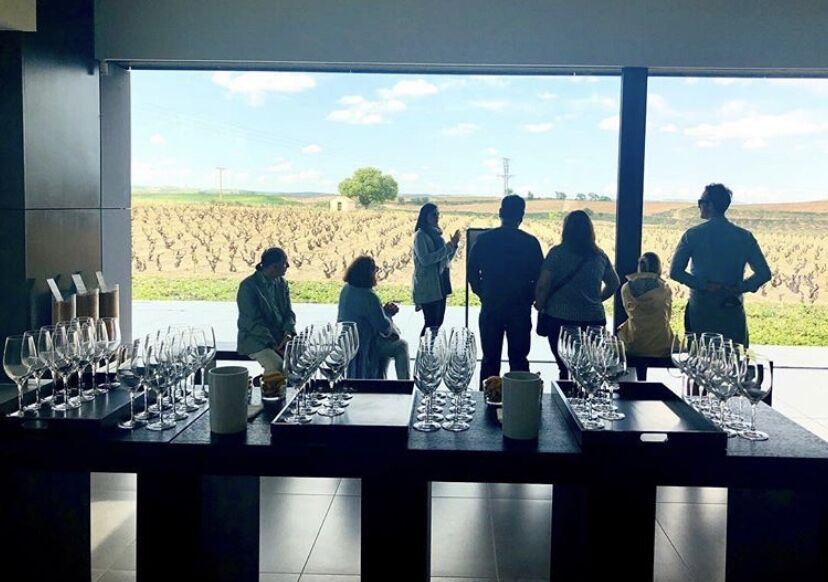 We will begin our Ribera del Duero tour…
…with a visit to a well-known winery. The wines which are produced there are full-bodied wines where the fruit is very present.
Later, we will have lunch at one of the most renowned restaurants in the area.
In the afternoon we will visit a second winery.
If we can, we will make a complementary activity that will allow us to explain what Ribera del Duero is. It may be a monument, a landscape, an old chapel, etc,
Complementary activities
We may visit a medieval town, a cathedral, a castle, or an underground cave. The purpose is to make you understand that Ribera del Duero has much more than wines.
We may also go to a festival or any other special event related to the Ribera del Duero area.
Lunch is not included in the price of the tour and visitors will have different options depending on your wishes.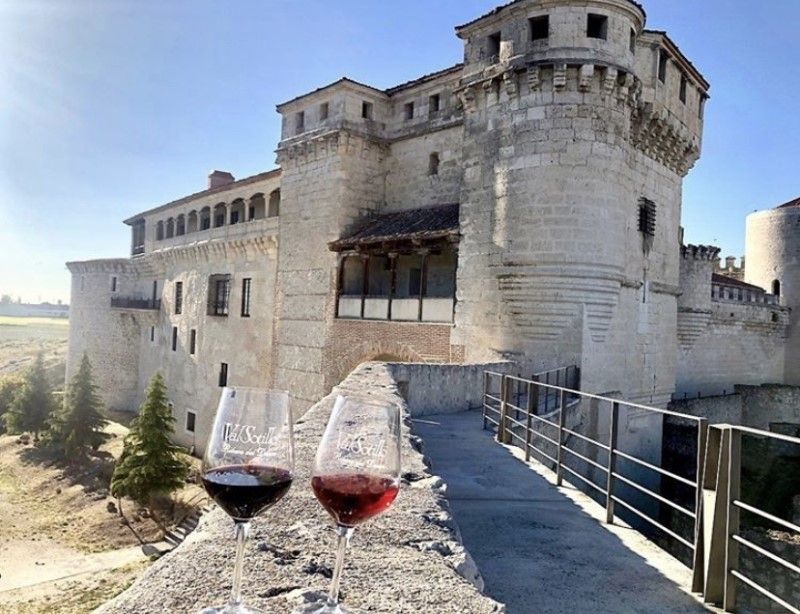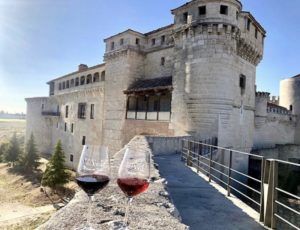 Ribera del Duero Tour Program
Depart from Madrid, Hotel Claridge (Cafetería), Plaza del Conde de Casal 6, 28007 Madrid (see on map)
Winery-guided visit.
Lunch.
Visit a second winery.
Activity in the afternoon is complementary to the wine tour (if there is time available).
Depart to Madrid.
Harvest at PradoRey Winery and visit Segovia with Winebus.
Wine tourism at Bodegas Ismael Arroyo and the night of candles in Pedraza
Visiting Portia Wineries and hiking through the green Segovia.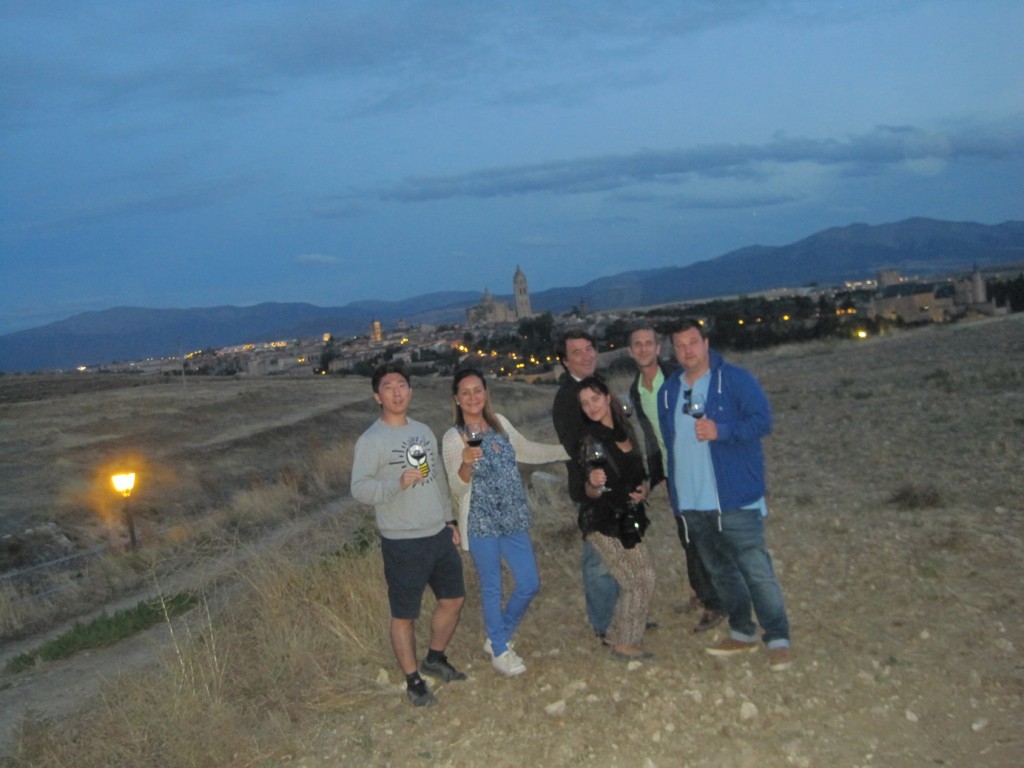 English reviews
"Highlight of my Madrid Vacation",    "Delightful",    "Ribera wine tour",    "Ribera & Pedraza: Night of the Candles",    "Feel like a Local",    "The Wine Bus Rules!",    "The magic wine night at Ribera del Duero and Segovia",    "The host made the trip",    "6/5 stars for the Winebus!",    "Great day out" ,    "Unique/customized wine tour & visit to Segovia",    "A MUST DO in Madrid! Unforgettable experience!!",    "A great way to explore Spain's wine culture",    " WINE & CULTURAL EXPERIENCE IN RURAL MADRID",    "A must for winelovers"
Opiniones en español
"Una noche inolvidable",    "Maravillosa experiencia",    "winebus tour in Madrid wth Ignacio",    "Insuperable",    "The ultimate experience in wine in Spain!!!!!",    "Una excursión inolvidable.",    Ribera del Duero auténtica y maravillosas Hoces del Duratón"