We are making a wine tour to Finca Constancia and Consuegra.
This winery is on the road to Extremadura 60 miles from Madrid.
We have been on other occasions on this winery. Several things attract attention when visiting. This encourages us to repeat.
Do you want to visit Finca Constancia? Get in contact with us.
Finca Constancia
On one side this is a winery that belongs to the González Byass Group. This group knows a lot about wines and wine tourism in Spain. They have done in Bodegas Constacia something which is becoming a trend and is changing the image of wines of Castilla la Mancha in the world.
La Mancha is a beautiful place for growing grapes.
They have realized that Castilla la Mancha has wonderful conditions for winemaking. So they created a winery in Otero (Toledo). They have collected all the experience and know-how of the group when creating this new generation winery. A very modern and attractive design. They are energy efficient and very respectful with the environment (water treatment, use of natural light)
The winery is in the midst of a spectacular vineyard in which the visitors have to go through when visiting the winery.
Grapes like: Petit Verdot, Cabernet Sauvignon,Syrah, Cabernet Franc, Graciano, Tempranillo 
We have visited them in harvest
We are now in the harvest and therefore on the best moment to visit any winery that has nice vineyards. They have 200 hectares of vineyard in which they have planted very different types of grapes. For more information visit.   Finca Constancia
In Finca Constancia they are visitor-oriented. Everyone who goes gets delighted.
We will taste at least 3 of their wines.
To see that huge vineyard with these cutting edge facilities, learn the history of the winery and taste their wines is a fantastic experience.
From there we will go to have lunch in La Puebla de Montalbán. We will do it on a picnic modality in a place called Las Barrancas. Las Barrancas is a wonderful place. The great unknown even for those who live nearby. 
Consuegra
We will have lunch in Consuegra in a restaurant they have already treated us wonderfully in the past. The menu of 18 euros (Additional price, optional, not included in the booking price), that with the wine of the winery we will surely have a spectacular lunch.
The following activity will be a visit to Consuegra, a village with breathtaking landscapes. There are an impressive castle and a few windmills that remain just the same as they were when Cervantes wrote "Don Quixote".
In fact, in Don Quixote, those windmills are mentioned. When you see these windmills the image of La Mancha is grabbed in your mind forever. If we have the castle just beside the windmills the impact is even bigger. In two words, something unforgettable.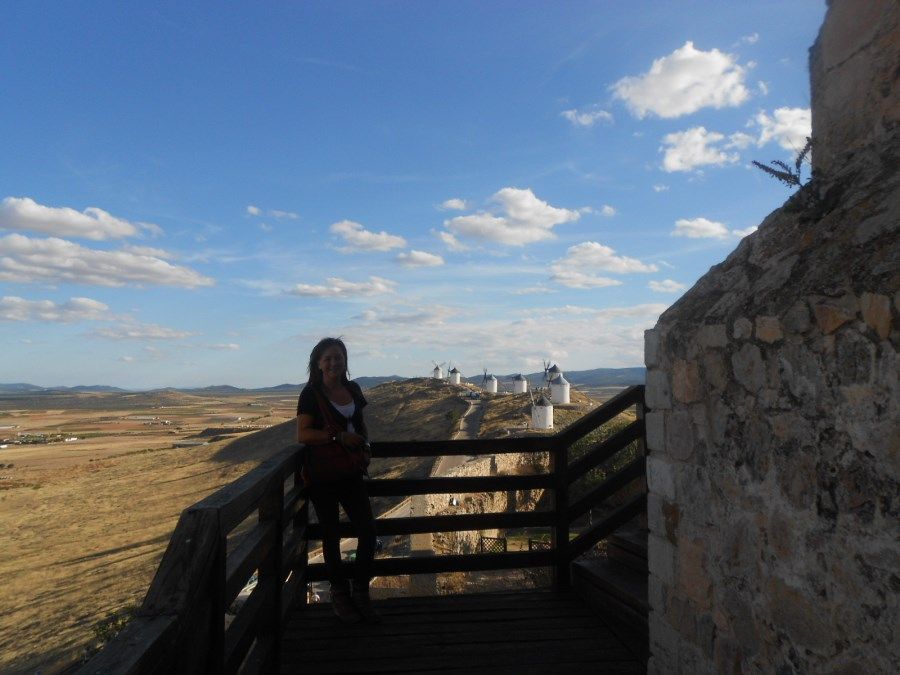 This is the program
10,45 h We get out from Madrid (Cafetería, Hotel Claridge) (Plaza del Conde de Casal)
12 h Visit Bodega Finca Loranque and tasting at least 3 of their wines.
15,15 Lunch (Picnic in Consuegra. (10 euros, optional, additional cost)
16 h Guided visit to Consuegra. Its windmills and castle
18 h We go back to Madrid.
19,30 h Arrival to Madrid, Hotel Claridge, Plaza del Conde de Casal.
Consider booking in our Windmills of don Quijote wine tour