Solo travel in Madrid Wine tours.
Solo travelers might have not been very well attended to when they travel. You get the impression that all tourism has been designed for people who travel with other people and this does not have to be true. That is real for solo male travelers and solo female travelers.
We like solo travelers. We believe we can make them enjoy as much or even more if possible than those who travel in a group.
The experience of this type of traveler is very different from that enjoyed by another type of traveler.
When you come with friends or family, you not only enjoy what you see and live but also your fellow travelers.
It is said that if one only has drinking friends whom he sees from time to time for a couple of hours each time he meets, he does not know that person actually.
On the other hand, if you travel with someone and spend at least 24 hours at a time with someone, you probably know that person better than going out 50 times to have a drink in the city.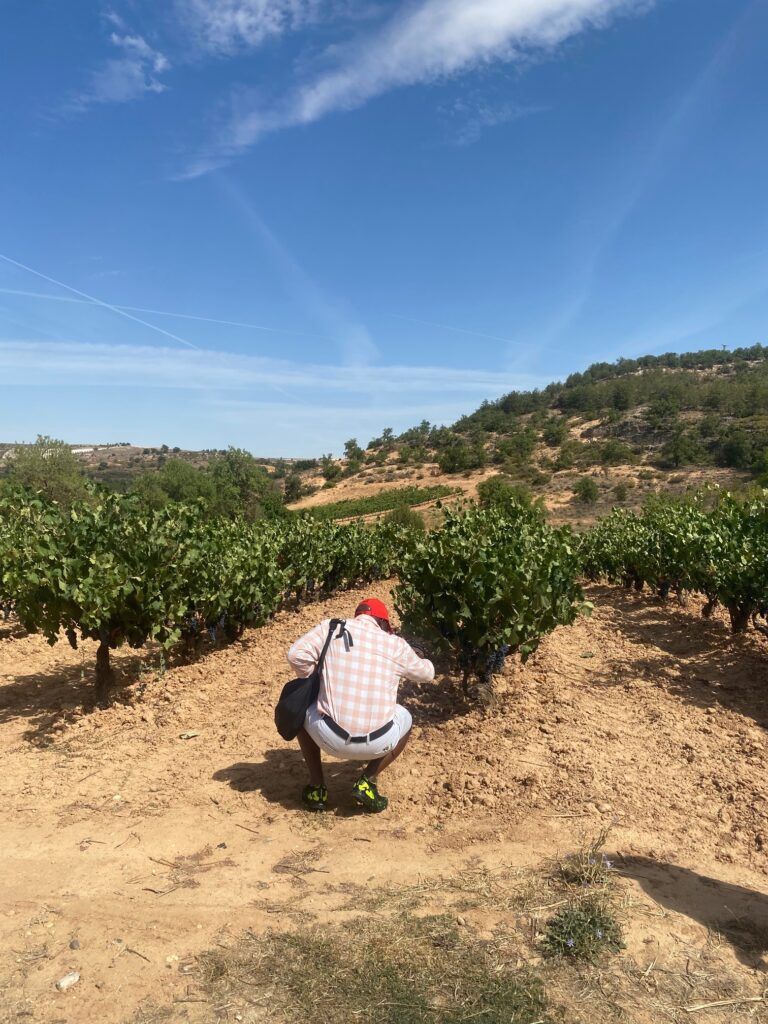 The bubble of a solo traveler doesn't work most of the time he travels. Everything is input, for better and for worse.
The experiences are much more intense in general. Anything can happen to one traveling alone. And if he is lucky enough that all the experiences are positive, he spends half his life recounting them afterward. 
For this reason, a single traveler spends more time designing his trip and may want to have a little more guarantee that the experience will be positive.
As much as we group tours (small group tours, private tours), we also attend solo travelers who want to visit wineries near Madrid.
And possibly we could give you recommendations on what to do for the rest of your travel through Spain, not so close to Madrid.
In Spain, there are 100 official wine regions. For someone who loves wine, it could be a wonderful experience to tour the entire country, totally or partially, using wine as the common thread.
We have an ancient wine culture. It was the Phoenicians who introduced the wine culture almost 1000 years before Christ. An incredible story. We are also a tremendously diverse country. One can come to this country 50 times and discover 50 different Spains.
To do wine tours and wine tastings, you do not have to be an extraordinary wine lover. If you are, you will enjoy it like a dwarf. If you are not you will too, because everything is much more beautiful with a glass of wine in hand.
Try it and see that visiting traditional countries with great wine culture with wine is fantastic.
Spain is a wonderful thing to discover a country through its wineries, its bars, and its wines. And along the way, get to know medieval cities, enjoy our extraordinary gastronomy, and our monuments (here the stones speak and speak a lot), and enjoy our festivals. 80 years ago we had Mr. Hemingway came here to enjoy and write a lot and well about this country.
In my opinion, we are one of the most interesting countries in the world. This is given to us by the fact of being in the south of Europe and having a European and Arab influence (The Arabs were here for 800 years at a time when the Arab culture was much more sophisticated than the medieval Christian culture.
And the best is people. (Not only here, everywhere when you travel. Isn´t it?
Spain is a lovely wine country.
Do you want to visit the surroundings of Madrid with us? Let us know. Full day wine tours from Madrid 
Do you want to visit the rest of the country? Let us know. 
Cheers
Ignacio Segovia
www.winebus.es/en