Paradores Spain is an experience out of the ordinary.
If you have not done it yet, I recommend you do it at the first opportunity you have.
The invention of this hotel chain is a genius idea that makes the whole of Spain a much more attractive offer.
The first Parador dates from 1928 and I think it's in Navarredonda de Gredos (Avila), a heavenly place 70 miles from Madrid. It was inaugurated by King Alfonso XIII.
The Paradores Nacionales were thought to attend to the needs and wishes of the Spanish tourists who want to move around Spain knowing that in all the Paradores the service will be similar.
That is usually in buildings with such an incredible history that invites not to leave to see what is around the Parador for the quality of the services and the impressiveness of the building in which they are framed. Some of them are old castles built some centuries ago.
Experience Spain like a local.
We live a very special moment in international tourism and one of the things that foreigners look for is to live experiences as if they were local.
That is what the Paradores Nacionales give. Only to live experiences as locals one can decide to come to make camping in our country, and of course one can live the experience as a local.
Sleeping in the Paradores also means living the experience of the locals but obtaining it in a radically different way from that of the campsite.
For that reason, it is a very good alternative for that foreigner who has come to Spain on other occasions, who by chance has found one of those wonders that we call Paradores and has been captivated by what they offer.
A picture is worth a thousand words.
Visiting a Parador Nacional implies many things.
It implies that you are in a city or a place where there is something really extraordinary to visit. Also that it is a luxury hotel.
It implies that they are usually in a building with a unique history, probably centuries. In Spain, we have an incredible historical heritage. The Paradores put the icing on what one is visiting, wherever they are.
This network of hotels, some 100 throughout Spain are the result of a great idea of ​​someone who thought that Spain had an extraordinary cultural heritage and that one of the smartest ways of preserving it was to make many historic buildings.(some are castles of many centuries ago )
Sometimes a Parador can also be a modern building.
The spirit of Indiana Jones while you travel.
The Paradores are designed for those who have had the spirit of Indiana Jones in the past continue to have it as they are getting older, and getting a higher purchasing power and intend to play a little safe without losing that Indiana Jones spirit I was talking about.
If you were a foreigner and visited this country several times, you would be using it frequently.
Spanish Paradores have a great value for money and one, having visited one of their hotels, can estimate with a certain precision the service they can receive in other establishments of the chain.
The service in all its establishments can be very similar.
If you visit one of them I recommend that you ask for a booklet in which all the Paradores that are in the country appear. That booklet shows some information about what is visitable in the area and the specific of that Parador in particular.
100 Paradores in Spain.
As I said, there are about 100 establishments scattered throughout the Hispanic geography. Anyone you visit it will be an extraordinary experience, both outside and inside the establishment.
The Paradores are the places where one says … If the stones spoke….
Do not miss it on your next trip. The perception of what you can expect from the charm is always present in Paradores, since we crossed its doors, or even before when we contemplate them from afar. They have something difficult to describe but that is instantly perceived.
In a Parador, you will make that special celebration (wedding, honeymoon or anniversary) a unique and unforgettable moment, full of charm and romance. this country will rise much more.
Why stay in a Parador?
For their attractiveness.
The charm is always present in Paradores, since we crossed its doors, or even before when we contemplate them from afar. They have something difficult to describe but that is instantly perceived. In a Parador you will make that special celebration a unique and unforgettable moment, full of charm and romance.
Because of where they are located.
Almost all of its hotels are located in natural areas of great beauty. Many of them have an impressive panoramic view. Sometimes of the sea, the mountains, or next to a river, Paradores is already part of Spanish nature. 
For offering a very good service at a very competitive price.
This is a compelling reason to opt for one place or another when celebrating a special moment in your life. At Paradores, quality is guaranteed in its three, four, and five-star hotels adapted to your pocket and your needs.
You will be able to enjoy numerous offers and packages made especially for you, for the romantics. Let yourself be surprised by their ideas, by the care and dedication of their professionals, by their surroundings. The event will be a complete success and the stay will be a real pleasure.
Their historical and cultural interest,
The Paradores are located in emblematic places of the Spanish geography, in historical locations such as castles, palaces, convents, monasteries, etc.
This is one of the characteristic points that make them unique: its architecture, the furniture inside, its libraries, paintings, corridors, its statues. All the Spanish cities that are world heritage have a parador nearby.
For offering a uniform service.
The treatment of its clients is always close and special. It is part of the company's philosophy: "customer service is essential." This is possible thanks to the size of its hotels, with an average of 65 rooms per Parador, which allows hotel staff to deal with customers at all times and effectively. Its staff is professional, polite, and helpful.
For offering very good gastronomy.
They offer quality and traditional cuisine, as well as modern, and encourages the consumption of local and regional products. In Spain, any celebration with family and friends revolves around a good meal or a good dinner. With Paradores, success at the table is guaranteed. If you are in Ribera del Duero…
For the comfort of their facilities.
Comfort is essential on such a special day, to really enjoy it. If you want to celebrate an event in Paradores.
For the additional services they provide.
There are many services and activities that Paradores offers to its clients. From extensive gardens and terraces where you can enjoy the sun and fresh air to the spa, golf course, and outdoor swimming pool.
His team will gladly inform you of the many activities that you can do in and around the hotel: photography, hiking, horseback riding, excursions, cultural visits, local tourism, popular festivals, visits to natural parks, etc. 
Because wherever you are, you always have one Parador Nacional nearby.
All the Autonomous Communities of Spain have a Parador. Thus, all Spaniards and foreign tourists can enjoy their wonderful hotels from anywhere in the Spanish geography. The Autonomous Communities with the largest number of Paradores are Castilla y León, Andalucía, and Galicia.
There is a Parador waiting for you in any corner of Spain, not far from your city, do not miss the opportunity to meet it and enjoy unforgettable moments there.
When there is a Parador in a plaza it always implies that in its surroundings there is something very attractive to experience.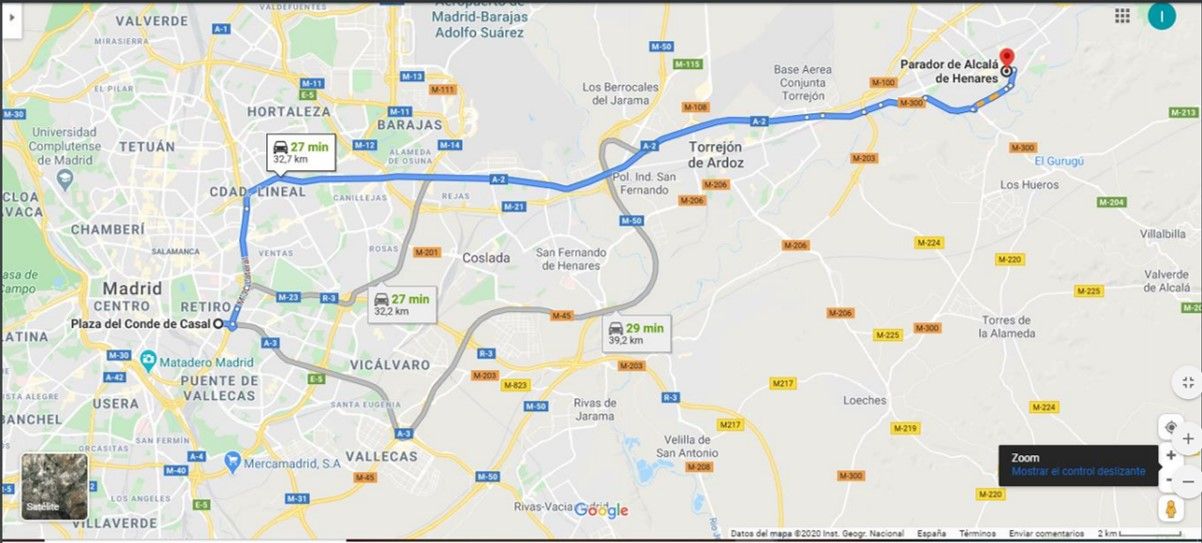 And our wine tours from Madrid that bring you to:
Alcalá de Henares 15 miles
Chinchón 28 miles Don Quixote wine tours  
Toledo   50 miles Toledo wine tour
Segovia 60 miles Segovia wine tour
Granja de San Ildefonso 60 miles Segovia wine tour
Avila 68 miles  Rueda wine tours
Sigüenza 50 miles
Gredos 110 miles
Paradores near Madrid how to go to
Paradores with Spa near Madrid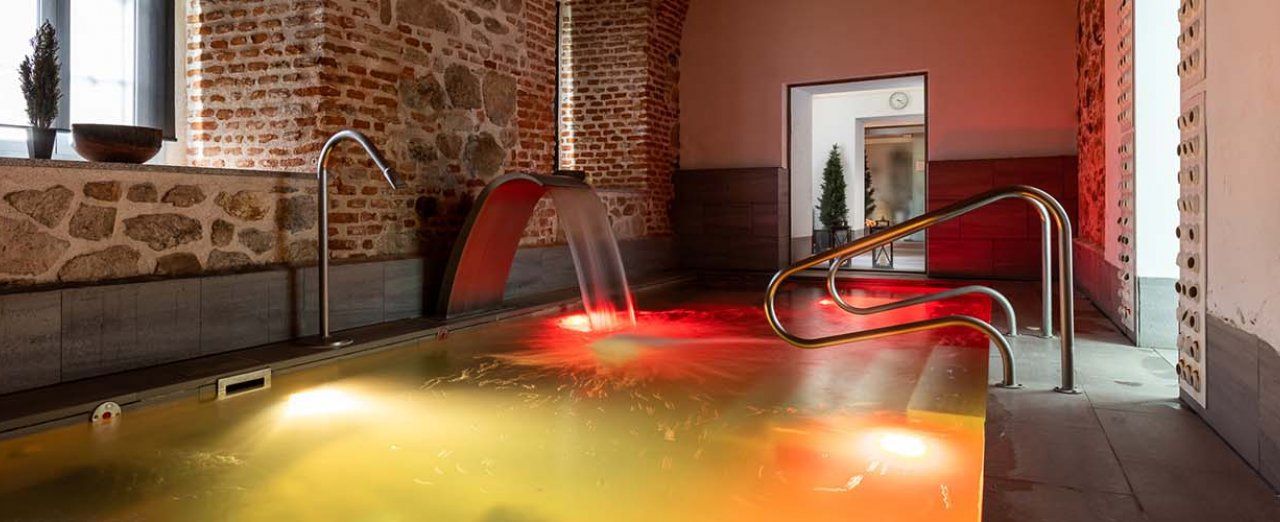 Alcalá de Henares 15 miles
La Granja de San Ildefonso 60 miles
Paradores near Madrid with unforgettable sunsets.
de Toledo   50 miles Toledo Wine Tour
de Segovia 55 miles Segovia Wine Tour
de Gredos 110 miles
Which one should you go to?
If you can visit them all.
Are you going to Canary Islands?
de las Cañadas del Teide (Tenerife)
de Cruz de Tejeda (Gran Canaria)
de la Gomera (La Gomera)
Paradores Spain special offers
Paradores of Spain Specials and Promotions
Paradores Spain special offers
Written by:
Ignacio Segovia
CEO of Winebus.es