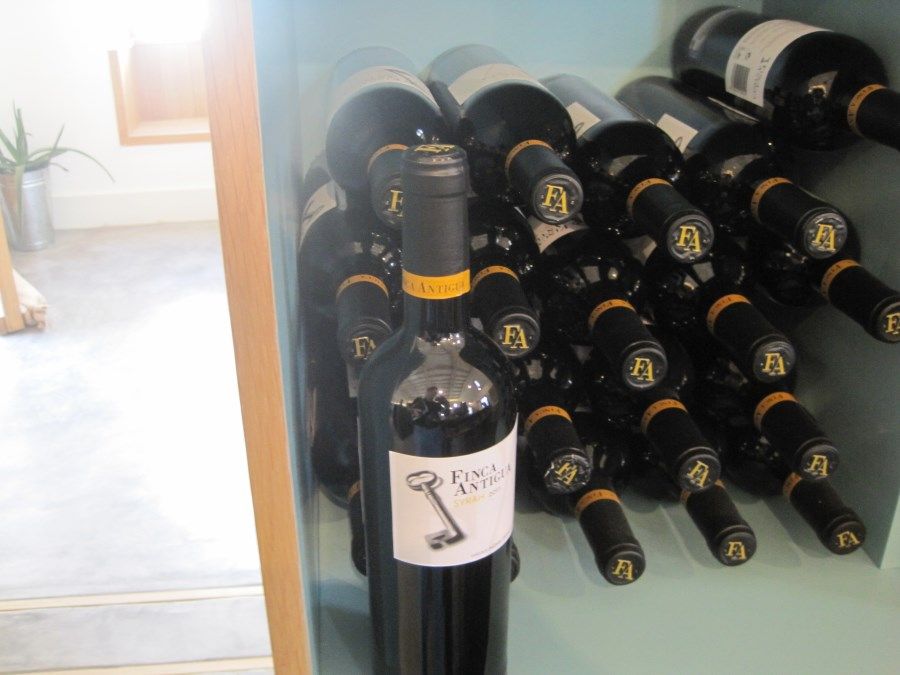 That was one part of the story. Here's another.
La Mancha is home to several wineries that are dedicated to producing excellent wines in state-of-the-art facilities. There are other wineries whose bet is making wines for other brands, that its focus is providing high volume at a low cost at a reasonable quality. 
Over the years, I have been to a countless number of tastings and wineries. However, on this recent trip to La Mancha, I experienced something very new. I had never visited two wineries with such a different profile on the same day. It makes you have quite an interesting debate with the people that share the experience with you.
We went to the first winery, Finca Antigua, after visiting the windmills and before eating. We were greeted and guided by our lovely host, Rosa. We first tasted Finca Antigua's Moscatel Naturalmente Dulce (naturally sweet muscatel), one the most delicate wines with Muscatel grapes I had tried; aromas of peach and white flowers, smooth, silky, long and fresh.
For lunch, we went to a restaurant in La Mota del Cuervo where we feasted on typical dishes from La Mancha, including a good steak. Our meal was exquisitely paired with a wine from Finca Antigua, Varietales Cabernet Sauvignon, with hints of dairy, soothing, balanced and fresh. Food was delicious but with this pairing the experience became much, much better.
Right after lunch we visited another winery. This one was a huge winery that sells wines primarily in bulk or for third parties. I had never visited a winery like this before. It had a huge facility, equipped with the latest technology for handling large volume and cost efficiency.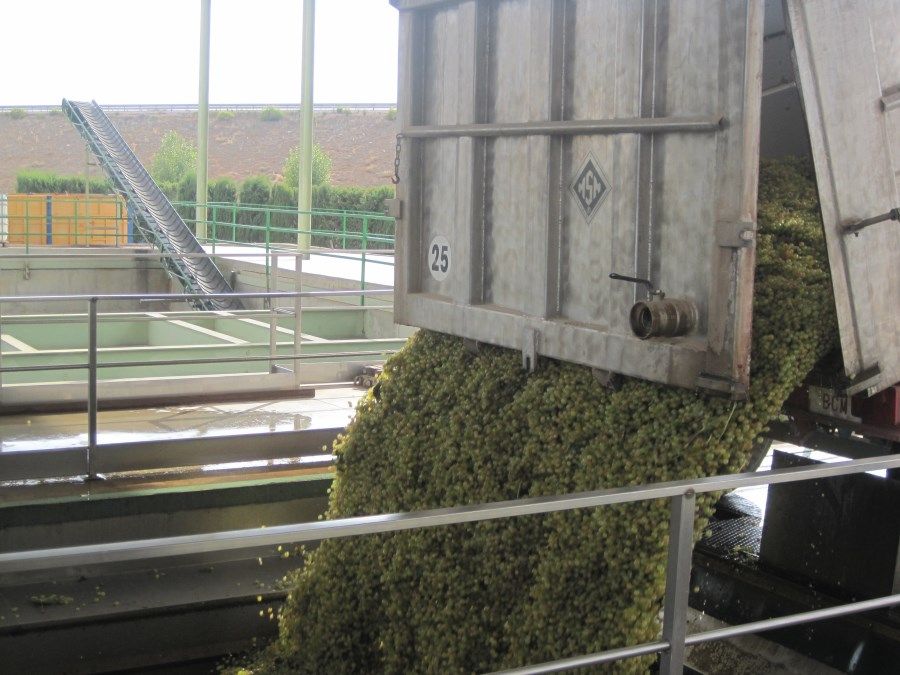 I wondered how their wines would taste, especially since the winery responsible talked about the quality of their wines and facilities with such enthusiasm and excitement. Then the time came to finally try them.
For a third-party wine producer, it wasn't bad. The wine market boasts an vast variety of wines. These producers export over 80% of their wine, so business appears to be doing well.
But to taste these wines is a completely different experience from the ones we had in Finca Antigua. Quite a contrast!
After visiting the winery, we went back to the windmills when the sun began to set and tried a different wine from Finca Antigua, Varietal Merlot, which was a true work of art; vegetable aromas and spices, toasted, toffee, full-bodied, and subtle.
Good wine is not always determined by international awards and fancy labels. Many other factors can tell you that the wine in front of you is of high quality. It is nice and didactic to have such complementary details in order to announce you that you are in front of good wine. That the experience of a good wine begins with the story that there is behind, the label, the logo, the bottle, the facilities, the storyteller. Everything that helps the consumer to realize that they are in front of good wine and have a greater experience. 
Some people are interested in just drinking a concrete wine without caring too much about the story behind it. Although we too like drinking that way, the whole act of drinking wine is much more enjoyable along a journey into the world of wine: after visiting windmills in La Mancha, getting inside a Don Quixote windmill, and going to authentic wine cellars; after hearing nice stories and tasting special wines; after eating in a charming restaurant; and after ending the day with an amazing sunset and a glass of wine from the cellar that made our senses come alive.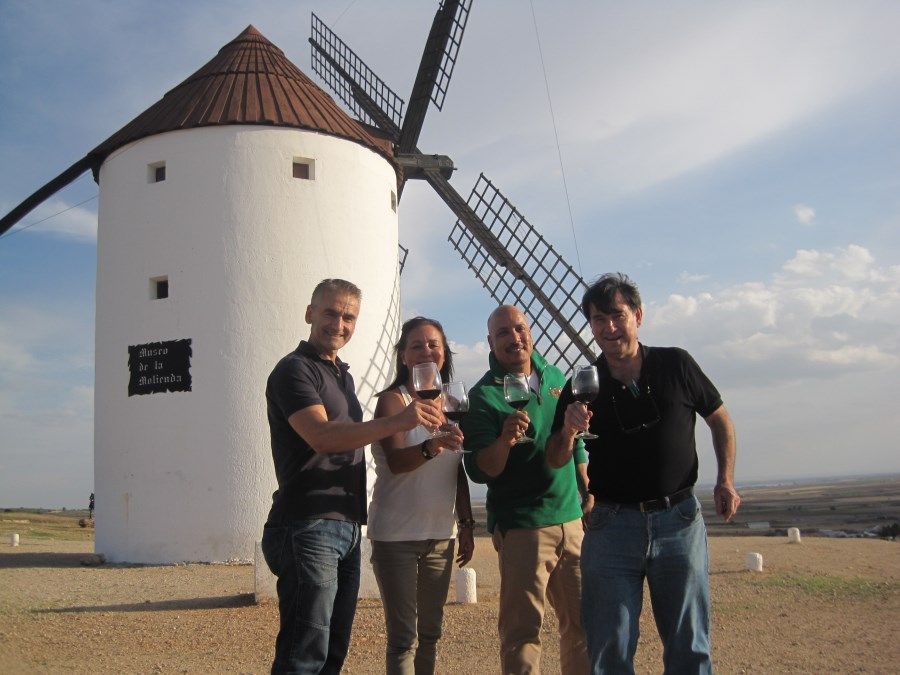 Along this journey, we learned so much and, at the same time, we found ourselves understanding so little. Because you may find answers to your previous questions but many other questions arise. Drinking wine in such a way allowed us to experience all the five senses throughout a very slow and careful process. We love to do it this way.
Long live good wines.