Aranda de Duero Spain is not really the capital of Ribera del Duero
And that is because Ribera del Duero is largely in the province of Burgos, much of the province of Valladolid. A small portion of Soria and a part of Segovia
This year 2020 Aranda de Duero is the European capital of wine 2020. For this reason, the importance of wine in this city is beginning to be understood.
Going to Ribera del Duero and not approaching Aranda de Duero is unforgivable.
This is one of the places that we visit on our tour to Bodegas Ribera del Duero
Aranda de Duero, the largest city in Ribera del Duero.
Aranda, with its 35,000 inhabitants, is the largest city in all of Ribera del Duero. This figure does not impress anyone who comes from a large city like Madrid or any other with more than a million inhabitants, but it is an important figure for a region, an area in which most of the towns are very small, many of them with less than 1,000 inhabitants
For this reason Aranda de Duero is a point of confluence for national tourists (foreigners) and some foreigners who have the good eye of knowing where to go or are passionate about wine.
It is curious that life in Ribera del Duero is not very bustling on weekdays although many of the inhabitants of its neighboring towns come to buy. It is on the weekends when a good number of people come, whether they are Arandinos who go out on their streets, from nearby towns, from outsiders who come from Madrid and from other parts of Spain or foreigners, good wine lovers. or with a good eye to know where to go.
Aranda de Duero underground cellars
There are a number of reasons to visit Aranda de Duero.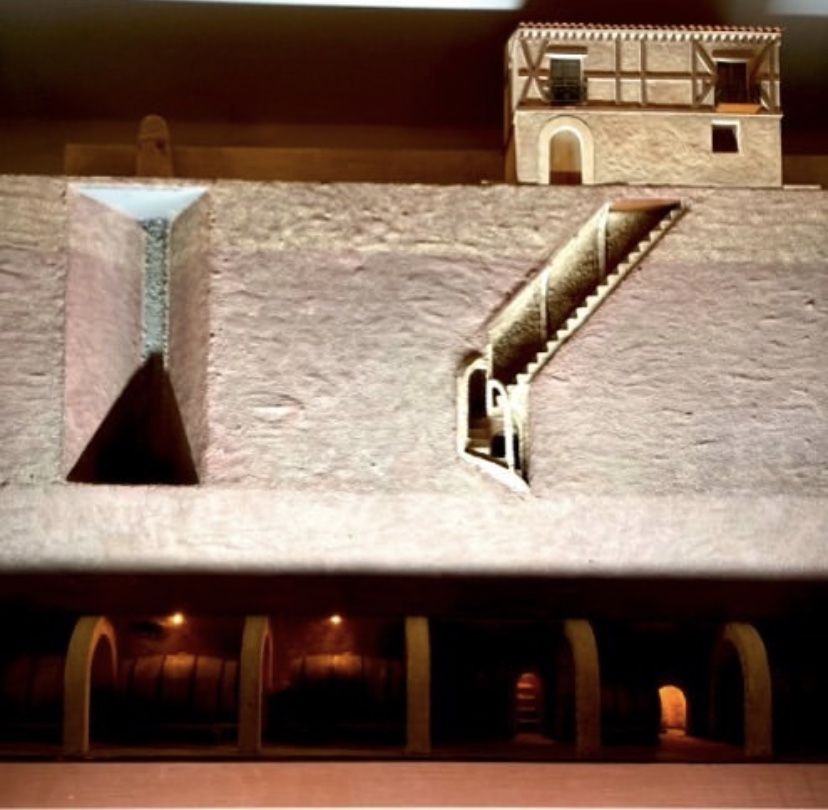 One understands there better than anywhere else how wine was made centuries ago, in the Middle Ages and in the 16th century when Aranda began to acquire a good reputation that made people from 150 km around come in cars through bad ways to buy their wine and then resell it in the cities where they came from.
Sonorama
In this city, for years one of the most important music events in Spain has been organized where emerging groups of music who want to make themselves known and also established groups and soloists will play. At that time, the city, from having 35,000 inhabitants, happens to have an additional 35,000 on those days, who come to enjoy the music performed, both indoors (for a fee) and in many of its most emblematic squares (free).
Visit its pedestrian zone, its bars, its medieval city, its interpretation center.
Visit its streets, its underground cellars from the 17th century, Churches of Santa María la Real,  the Sanctuary of San Pedro Regalado, the Church of San Nicolás de Bari, and the Palacio de los Berdugo where Napoleón stayed in 1808.
Depending on what you are looking for, decide when you are interested in going to Aranda de Duero
Before going to Aranda de Duero, you have to be very clear about what you are looking for. If you are looking for hustle and bustle in the midst of a lot of people. One will go at parties or events.
If you do not like to be with many people around and highly value exquisite and very selective service, you can also find it avoiding such parties.
Whatever you are looking for, don't miss Aranda de Duero
Written by:
Ignacio Segovia
Winebus CEO