The Toro Wine Festival is something worth enjoying in the first person.
It was a memorable trip. This is an annual wine festival. 
We try to do different things every time we go out on each of our tours.
Toro is 60 km from Valladolid capital. Toro's wines are sensational. In the past, it was said that they were too powerful. They just needed to get in touch with the international market and realize that they needed to tame and soften their wines. And they do it like that.
If you are lucky enough to go during your wine party the experience can be even better.
What you will find in Toro.
The best Bodegas de Toro in its bullring
They use their tiny bullring for their wine festival. It is already little used for bullfights. It is worth taking a guided tour. It is ideal for the Wine Festival.
It only has 3 rows of stands and is extremely flirty.
There they summon the 20 best wineries in Toro and the communication department transmits to the people that for 6 or 8 euros one can drink 6 to 8 different wines from different wineries.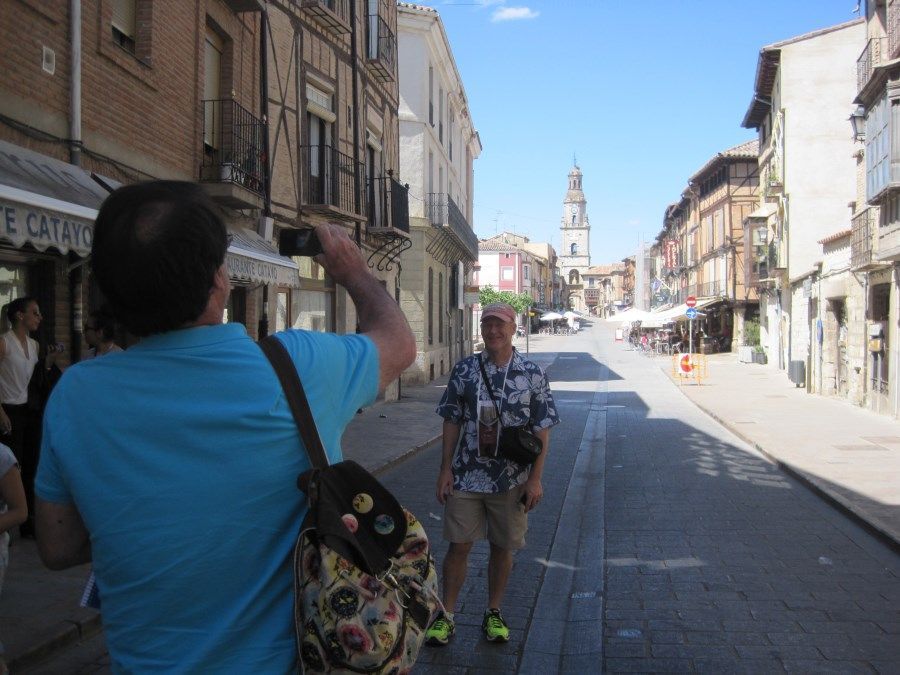 A Wine-Loving Texas Geologist
I was lucky enough to take a really interesting guy on one of the trips (most of my clients are). They look like me to me and I have that luck). This man was from Texas and was a great wine lover. By his profession, he had a great knowledge of the types of stone and geology.
Because one thing that happens to us is that we put everything in our power so that people enjoy the activity to the fullest,
And many of them who come to tell some amazing stories. For us, it is a life experience, which often does not end when the tour ends.
This happened with this man.
His first intention was to go on a tour of Ribera del Duero but at the hotel, they convinced him to come with us. That he would not be wrong.
And I think he was not wrong. And neither are we with him.
How beautiful are the prescriptions when you read them later!
He wrote a beautiful review and what they put after finishing the tour about our tours is actually our best prize
Thank you very much Mr. Bogardus
The plaza experience was incredible.
We speak to winemakers. Winegrowers, all kinds of local people. And we drank some sensational wines.
The locals did not know any English and my visitors did not know a word of Spanish and yet the communication was perfect.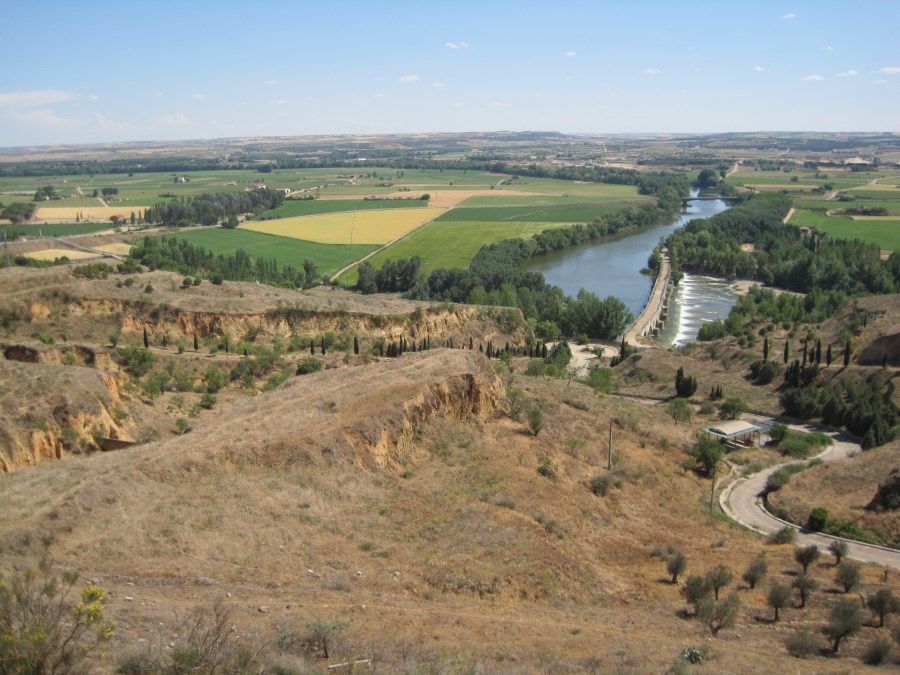 Tapas in the Plaza Mayor.
We have great tapas on the terrace of a bar in the main square with an extraordinary atmosphere. For the wine festival many people come to town. We went to visit the Collegiate Church and there I did have a bad time because an expert in geology began asking me questions that had never been asked before.
Next to the Collegiate Church, there is an impressive viewpoint. It was there that they explained to us how the battle of Toro was with a young Fernando de Aragón, defending the interests of Isabel de Castilla, his wife, in which he finally defeated Juana la Beltraneja and the kingdom of Portugal who aspired to the throne of Castilla.
It was on this occasion that Fernando could begin to show his skills for war and the empire and the great team that Fernando and Isabel began to be created.
Cheese Museum in Toro and other wineries
Our wine tours are also wine food tours.
In the afternoon we went to the Chillón cheese museum, which is a delight and then to the Pagos del Rey wine museum, located 4 km from Toro.
We were sorry to miss Bodegas Liberalia, Bodegas Elías Mora, Bodegas Fariña, 3 fantastic wineries, each with its own style. For example, Bodegas Valbusenda with a fantastic Boutique hotel to enjoy.
Come to Toro. With us, without us. At the wine fair or outside the fair. But come.
Written by
Ignacio Segovia
CEO of Winebus.es